Check out the story about Edgewood on Spectrum News 1 (available to Spectrum subscribers on channel 1). The story focuses on what it takes to plan, prepare & feed our 3800 students. Preview runs at 6 pm today & the full story will start running Friday at 6 am for 24 hours.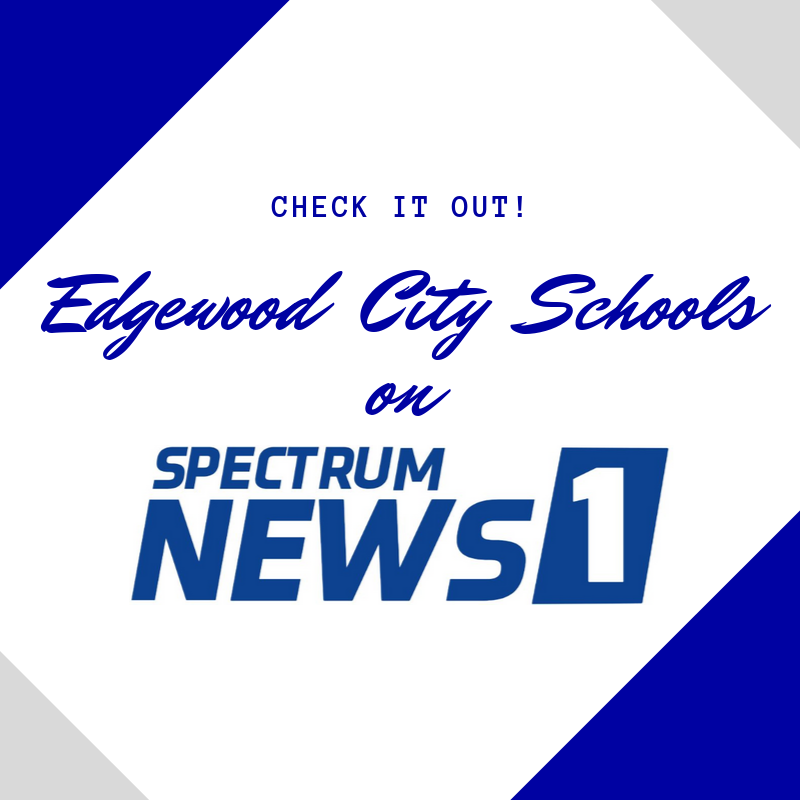 Callie Hunt, EHS Junior, is up for Performer of the Week (Sept 2-8). She had an incredible game last week against Monroe. Click on the link below to cast your vote. You'll find Callie's name at the end of the list.(You can vote once/hour). Good Luck Callie!
http://bit.ly/2k3DRou


Edgewood Elementary School is planning a very special Patriot Day event on September 11. There will be a skydiving performance over the playground at 9:30 am to remember those who lost their lives as well as to honor 1st Responders. Also, safety & rescue vehicles will be on display for students to check out. A cookout will take place from 11am-1pm for our local First Responders. It's our way of saying Thank You to these brave men and women for all they do!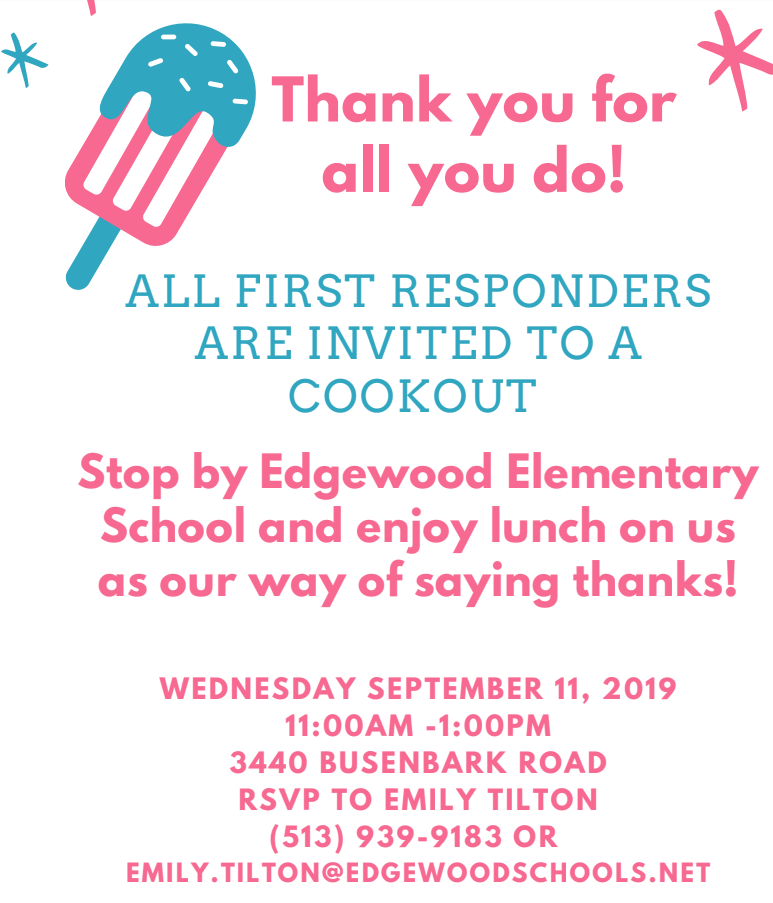 Are you looking for a job with flexible hours? Edgewood is hiring individuals for Cook's Helpers, Custodians, Bus Drivers & Paraprofessionals, on an as-needed basis.If interested in being a substitute in any of these positions, send your resume to:
mary.wenzel@edgewoodschools.net

Cougars, what are you doing for dinner Tuesday, Sept. 17? Make plans to stop by Chipotle on Princeton Rd. in Hamilton, between 5 pm - 9 pm. Tell your server you're supporting the Edgewood Band Booster's fundraiser. 33% of the proceeds will be donated to our Band Boosters.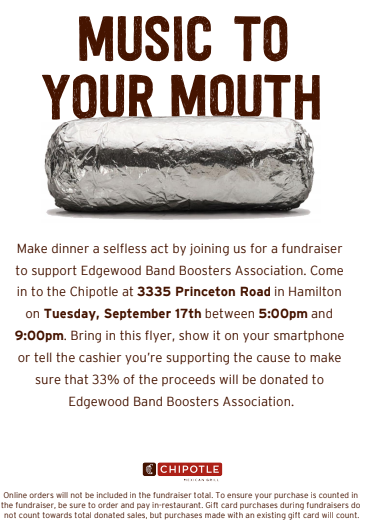 Great start to the day for our amazing EES staff. Mr. Croley's thanked everyone for all they are doing— it's making a difference! Keep having fun with our kids! You are making kids want to come to school! #ShineBrightBeGreatEES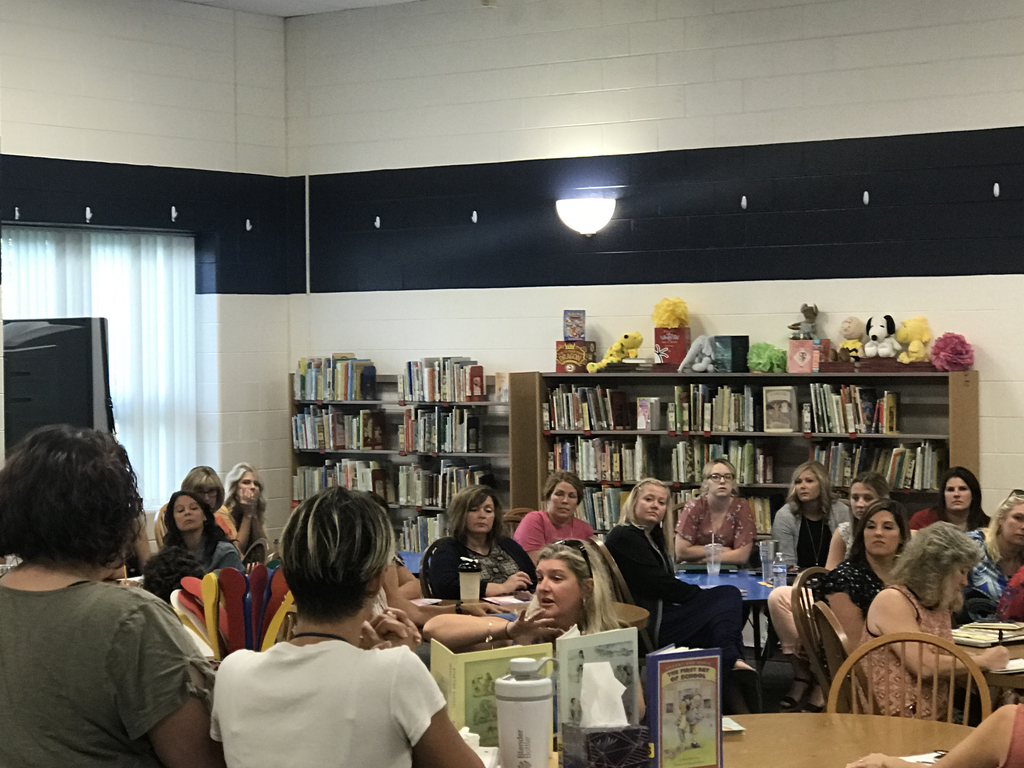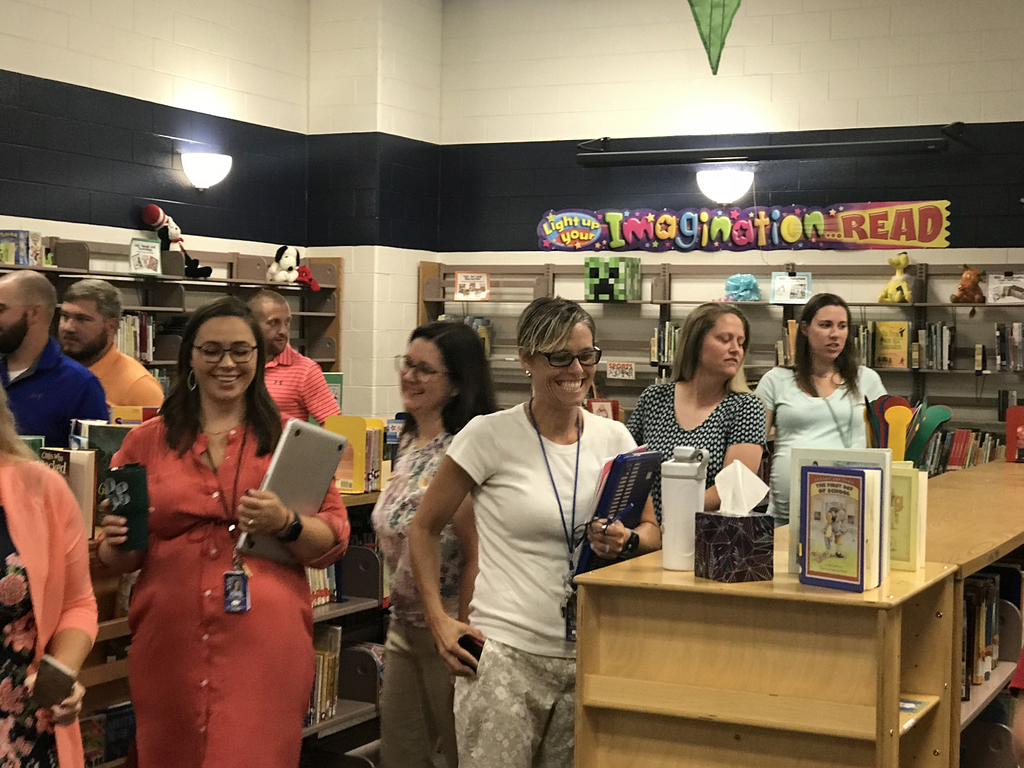 EHS Seniors & Parents, here's your Senior Survival Guide for the Class of 2020! It's everything you need to know including important dates, graduation information, etc. Start planning today, graduation is only 9 months away (Wednesday, May 20)!
http://bit.ly/SeniorSurvivalGuide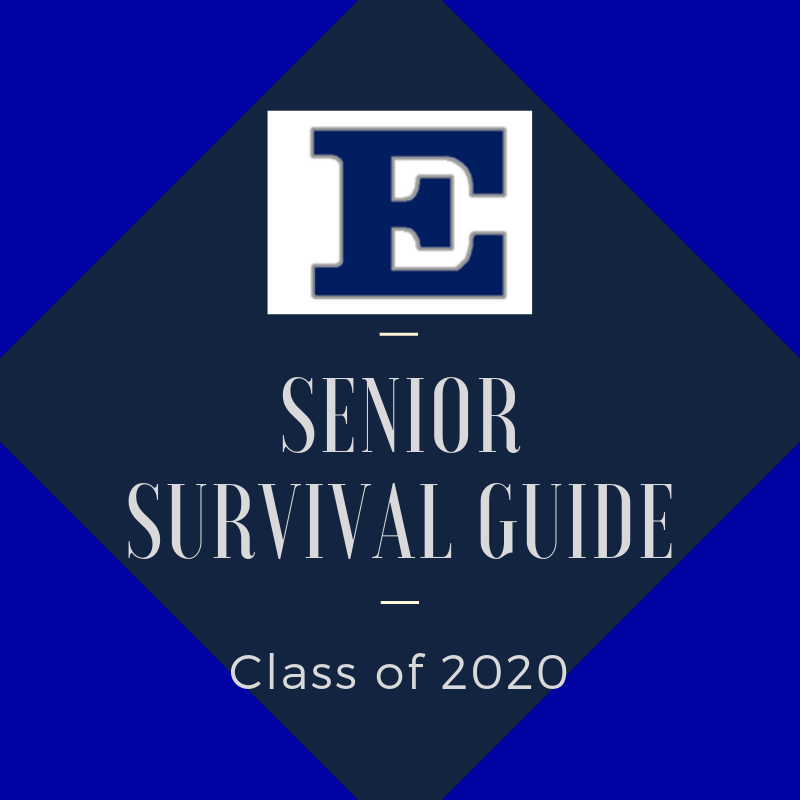 Edgewood girls (3rd-6th grade) interested in playing basketball this year, either on the travel team or in the recreational league, are encouraged to attend the Youth Girls Basketball Skills Camp in October. Questions can be emailed to:
erin.allen@edgewoodschools.net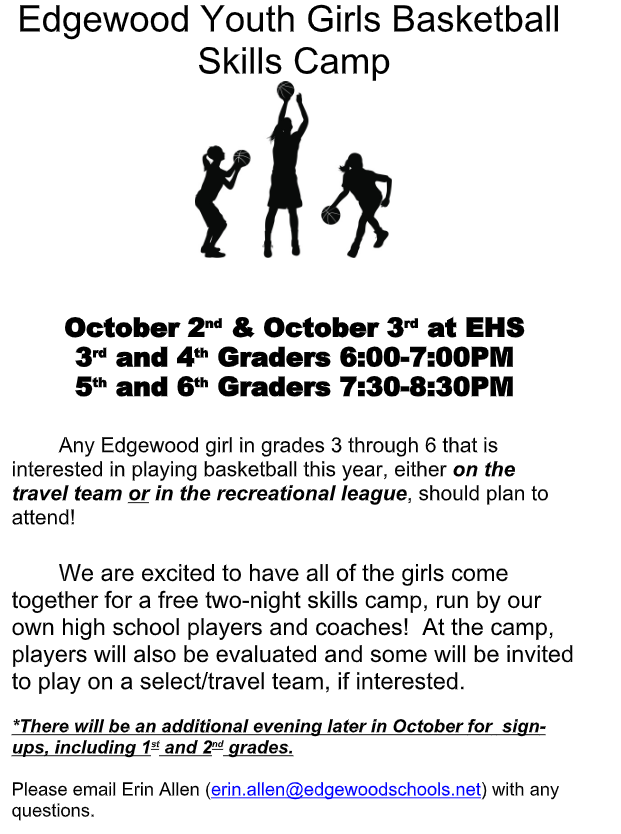 Exciting News Cougars!!! Ashlynn Williams, EHS freshman, is up for the Cincinnati Enquirer Cross Country Athlete of the Week! Please vote for her. You'll find her listed under "Top Girls Cross Country Runner of the Week". Click this link to submit your vote:
http://bit.ly/2k264w6

Cougars, please vote for EHS senior Lincoln Howell! He's nominated for Performer of the Week by the Butler County High School Sports Report. Lincoln scored four touchdowns & rushed for more than 200 yards at last Friday's football game against Monroe. Click here to submit your vote:
http://bit.ly/2jX7EPP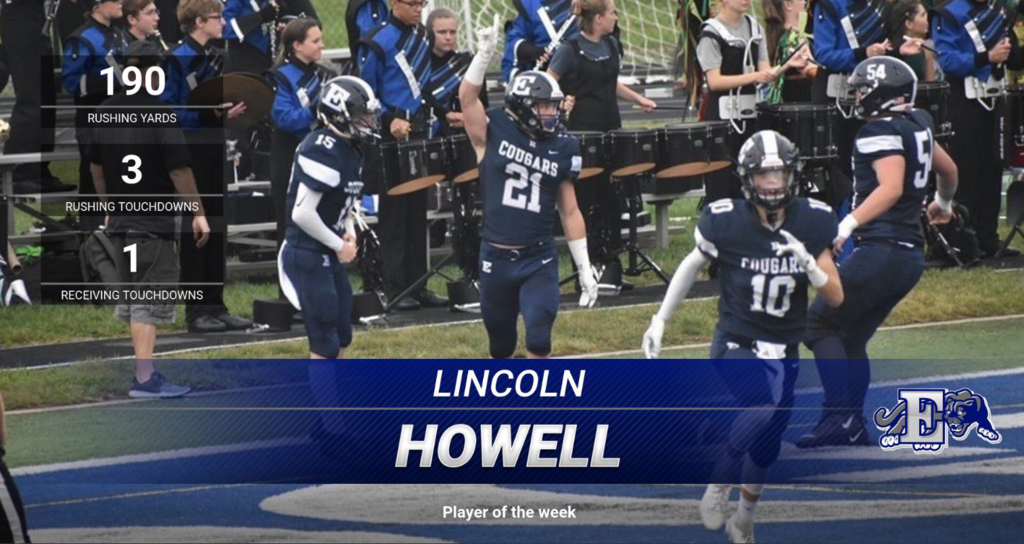 All Edgewood schools and offices will be closed on Monday, September 2 for Labor Day. Wishing you and your family a great holiday weekend!

All Edgewood Schools will be open Friday, Aug. 30. No additional cases of E. coli have been reported at this time. All athletic events scheduled for this evening will take place as scheduled. For more details:
https://5il.co/9uey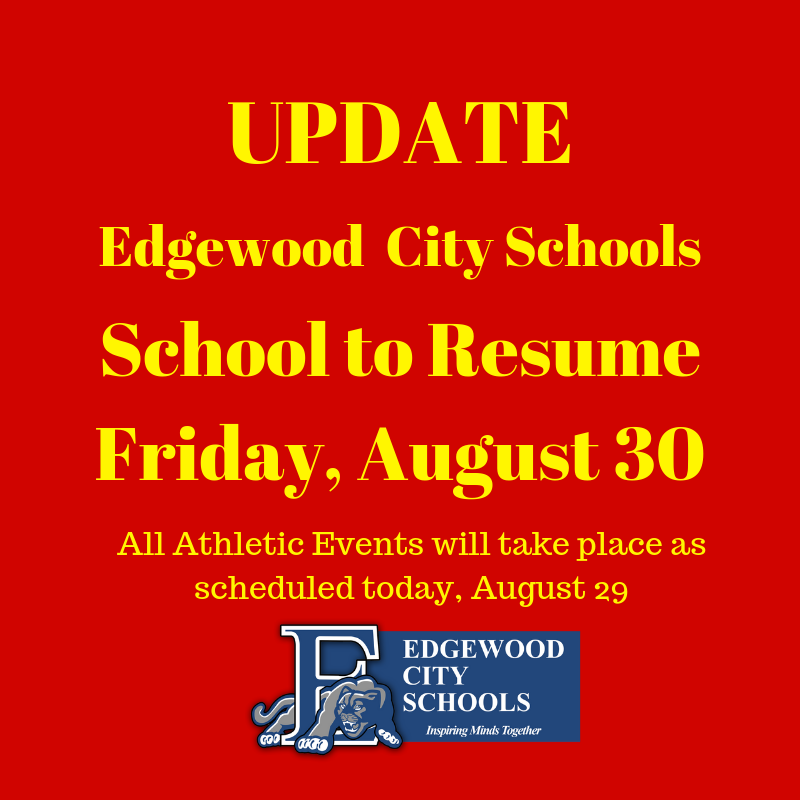 All Edgewood City Schools will be CLOSED on Thursday, August 29. For more details, click on this link:
https://5il.co/9tx4

EHS Cougars, remember Wednesday is White Out Day for Spirit Week!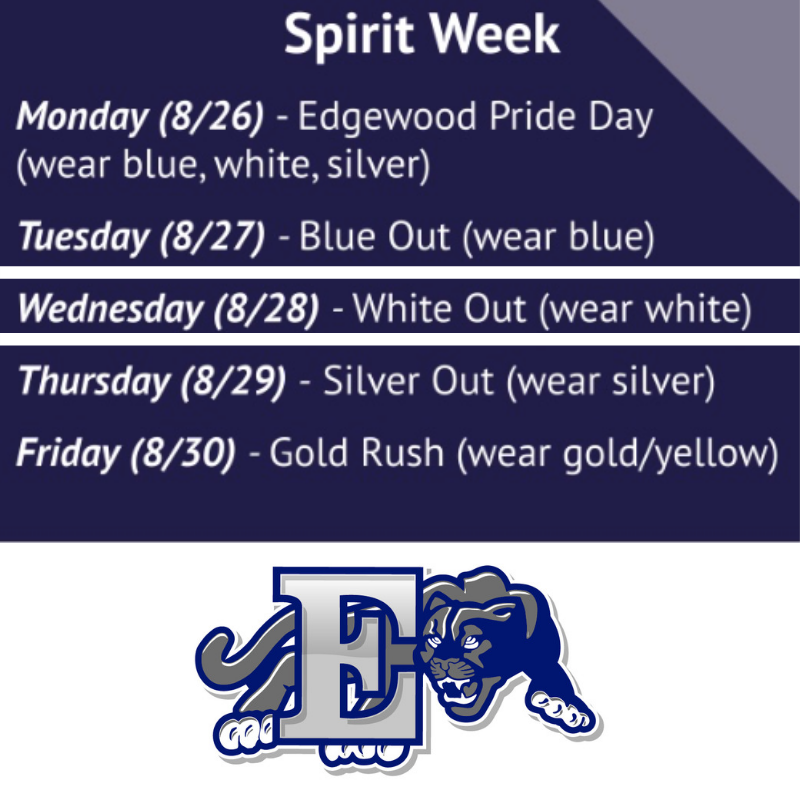 EHS Students interested in taking the PSAT should sign up with Mrs. Centers by September 18th. Students requesting accommodations need to see Mrs. Centers ASAP on August 27th. The test cost $17.

Due to weather the following events have been cancelled for today, Monday, August 26: 1. Girls Golf 2. Boys Golf 3. Girls Tennis

EHS Cougars, tomorrow kicks off our Spirit Week competition among grade levels. Each day you dress up, you'll earn one point towards your grade level total. Your grade level will also be earning points during the pep assembly on Friday that goes towards earning the Spirit Stick!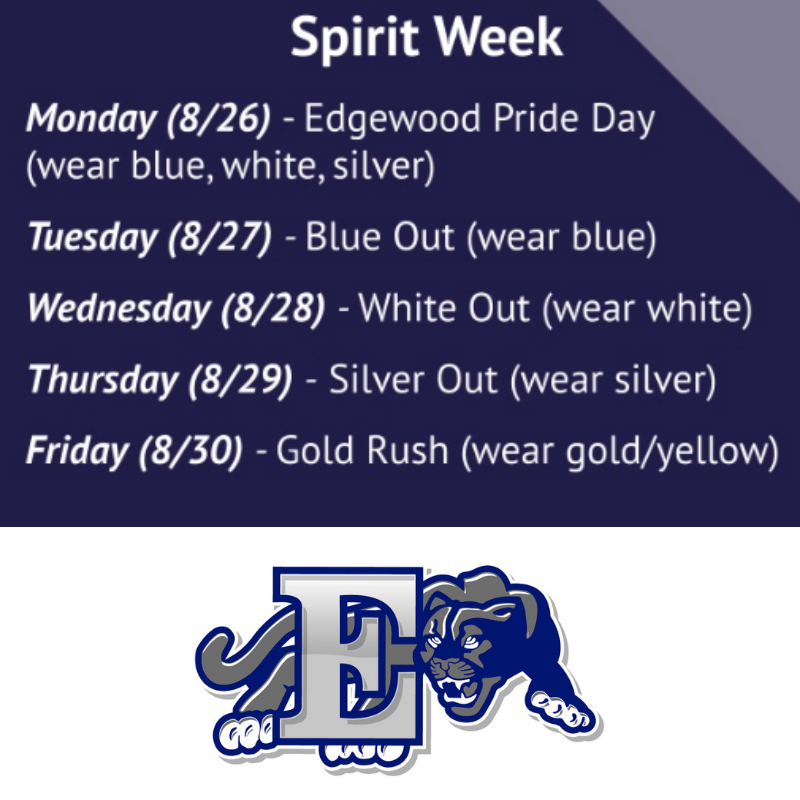 To our Edgewood Community: Help us celebrate our district's 50th Anniversary on Friday, Aug. 30, at 7 pm at Kumler Field. Edgewood hosts Monroe for our 1st football game of the season. Show your spirit by wearing gold (or yellow) to the game to honor our 50th Anniversary!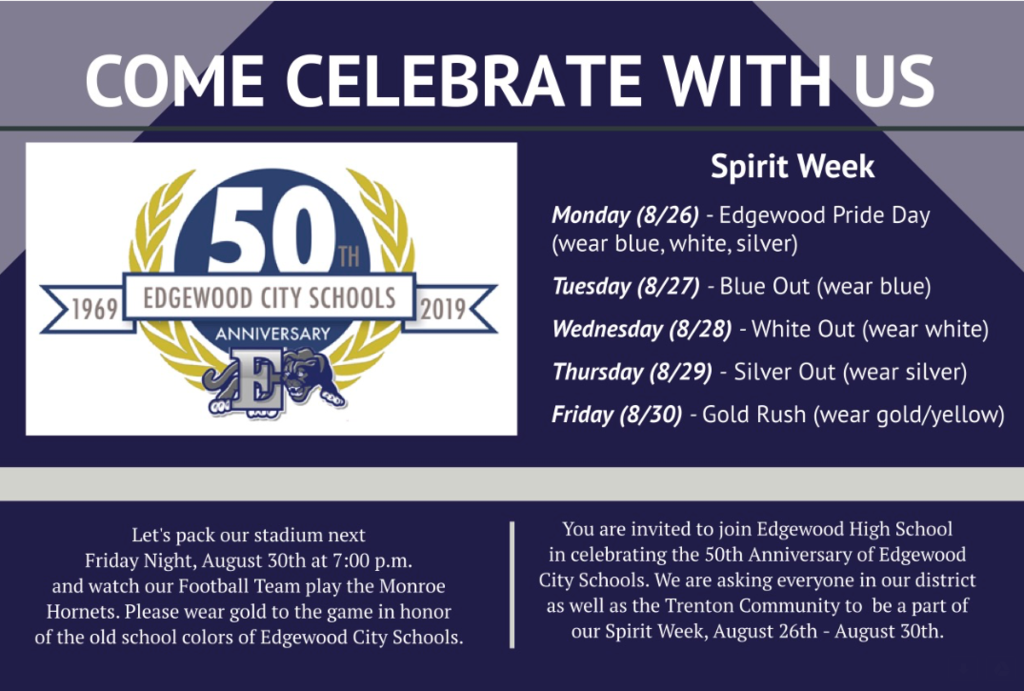 Are you looking for a job with flexible hours?Edgewood is hiring individuals for Cook's Helpers, Custodians, Bus Drivers & Paraprofessionals, on an as-needed basis.If interested in being a substitute in any of these positions, send your resume to:
mary.wenzel@edgewoodschools.net