Please see the details included in this message about how you can support a very worthwhile project.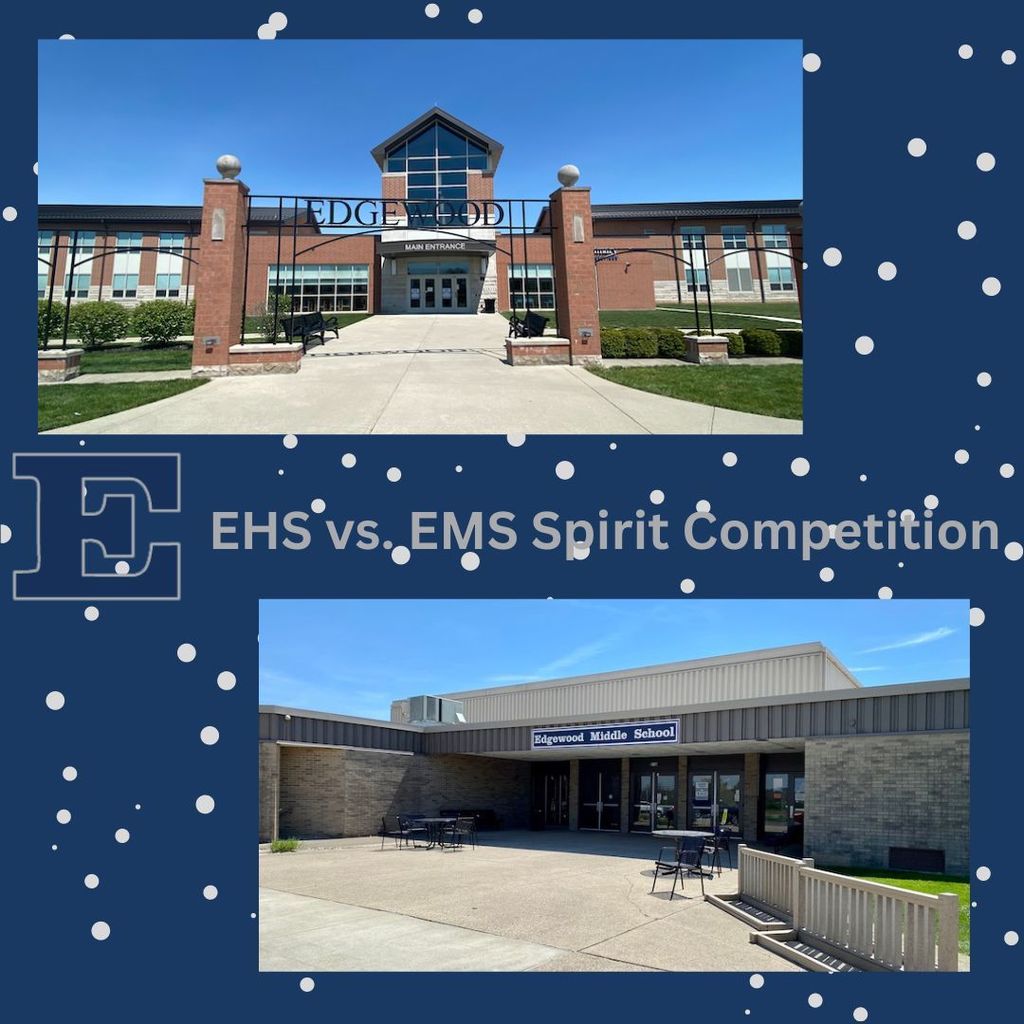 Edgewood's third-grade teacher Amber Schmidt was nominated for Local 12 News' Educator of the Week! EIS was abuzz today as Local 12 reporter Kristen Cornett and her videographer Reggi visited Amber's classroom and conducted interviews. The segment will air Monday, December 12th starting in the 6:00 - 7:00 am hour and repeated occasionally thereafter during the day. Please join us in congratulating Amber on this well-deserved honor!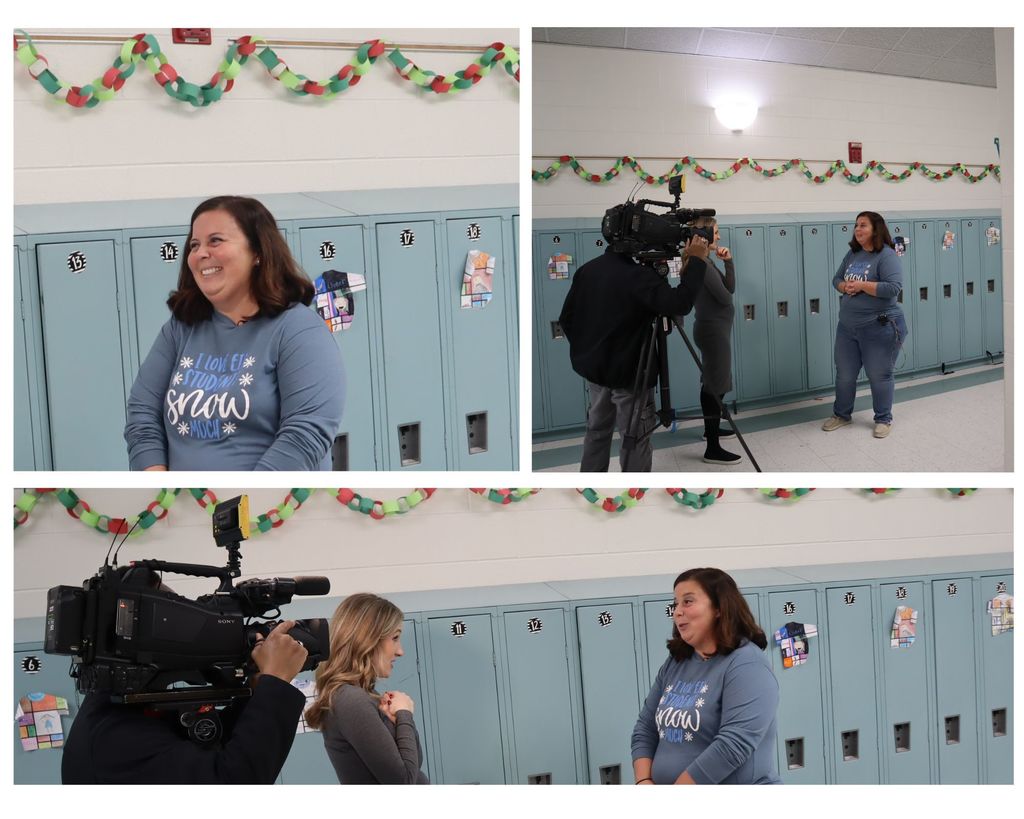 Are you or someone you know looking for something rewarding to do to fill that extra time and supplement your income while having a positive impact on the education of students across the district? If the answer is yes, please read the information below to find out how you can become a member of our team here at Edgewood and make a difference in the lives of our children!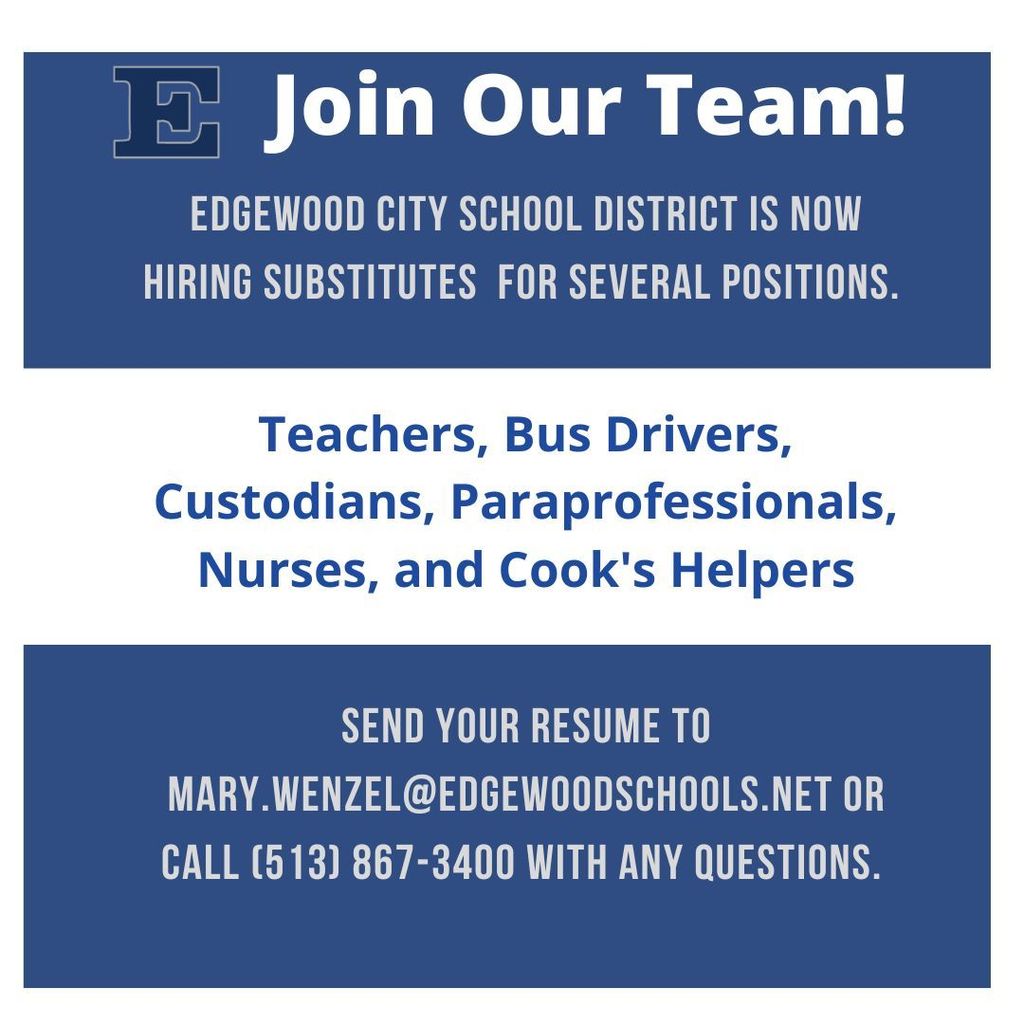 Monday, December 5th is "Cougar Monday" at Todd's IGA. Go to any pump and key in Alt ID 4633439663 (Go Edgewood) or use your keyfob and your donation doubles to 6 cents per gallon. Thank you for supporting the Stadium Renovation Project.

Monday, December 5th is "Cougar Monday" at Todd's IGA. Go to any pump and key in Alt ID 4633439663 (Go Edgewood) or use your keyfob and your donation doubles to 6 cents per gallon. Thank you for supporting the Stadium Renovation Project.

Bus Accident Update: Dear Edgewood Community, This afternoon the messages listed below were sent out through our communication system. They were sent to a distribution list that involves all parents and guardians of students in the district. This list is serviced through a third-party vendor and the lists update daily in conjunction with our student data management system with the information provided through final forms. This evening we received notification that several individuals did not receive their emails and this has now been validated by our vendor. After examination, it was determined that there was an error with the information upload. We were informed that this problem has been corrected. However, the problem appears to persist. We will continue to work with the vendor to correct the issue and will monitor the situation over the next few days. Our apologies for this unforeseen communication error. As an update to this afternoon's messages, it has been reported that there is a significant student injury from this accident. If your child rides bus 14 (which was bus 22 today), please continue to monitor your child for any unusual symptoms or complaints. Please consult with your doctor if the symptoms cause you concern. Mrs. Spivey, Interim Superintendent, and Mr. Curtis, Principal will meet with the students from bus #14 tomorrow morning. Also, please don't hesitate to contact the school with any questions or concerns. There is nothing more precious to us than our children. Student safety continues to be a priority for the Edgewood City School District. Thank you for your understanding in this matter. 2:32 PM Dear Edgewood Community, One of Edgewood's buses, Bus 22 from EMS, was involved in a minor accident. All students and the driver are uninjured. Transportation has sent another bus to transport the students home. These students' arrival home will be later than expected. Thank you for your understanding. 2:53 PM Dear Edgewood Community, All students from bus 22 have boarded the alternate school bus and are currently en route to their designated bus stops/homes. Again, thank you for your patience in this matter. 3:43 PM Dear Edgewood Community, The students from bus 22 who boarded the alternate school bus have all been delivered to their designated bus stops/homes. Thank you.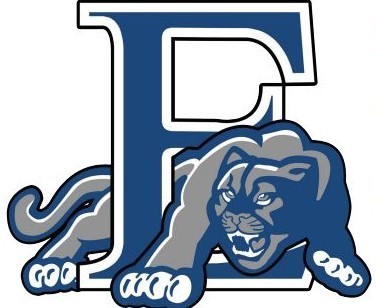 Upcoming Edgewood Middle School Choir Concerts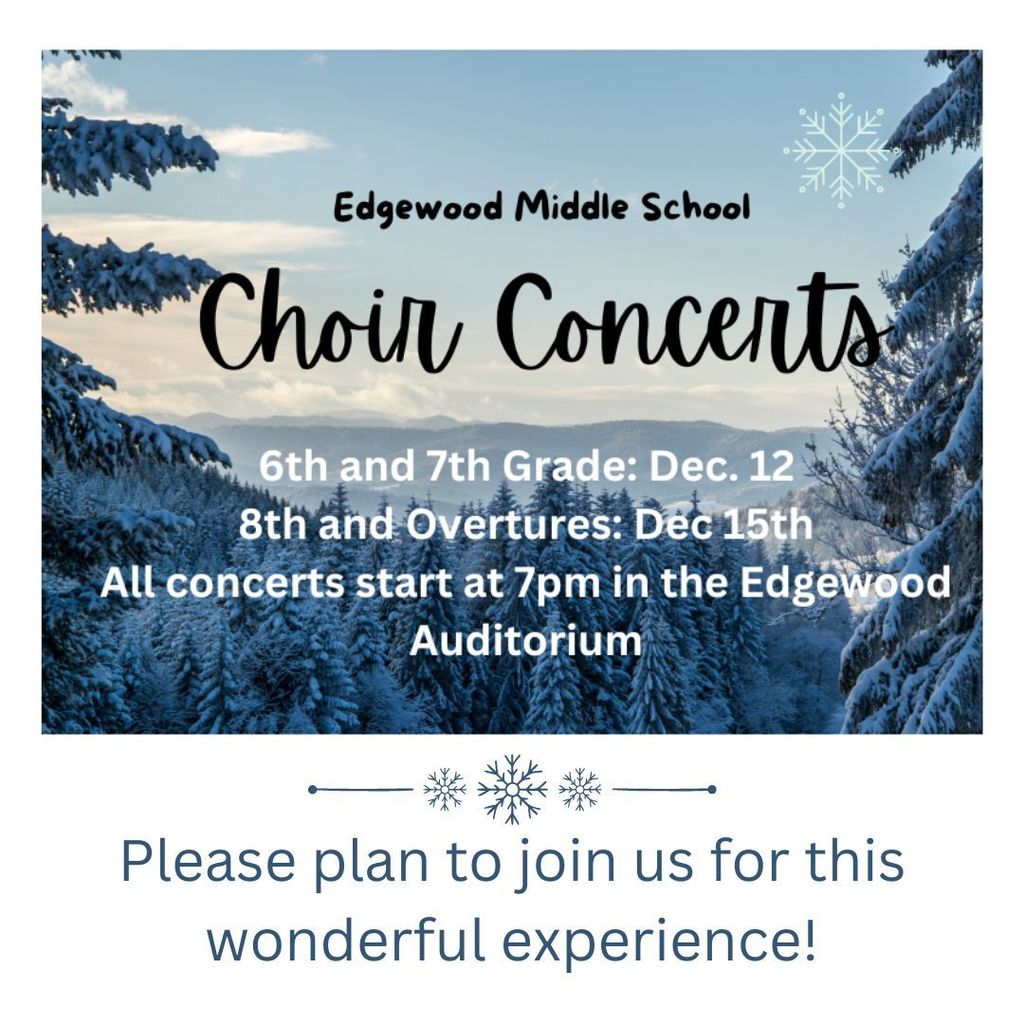 The boys' basketball game @ Kings scheduled for 11/30 has been changed to 12/17 with freshmen at 10:30 / JV at noon / Varsity at 1:30. Thank you for your understanding.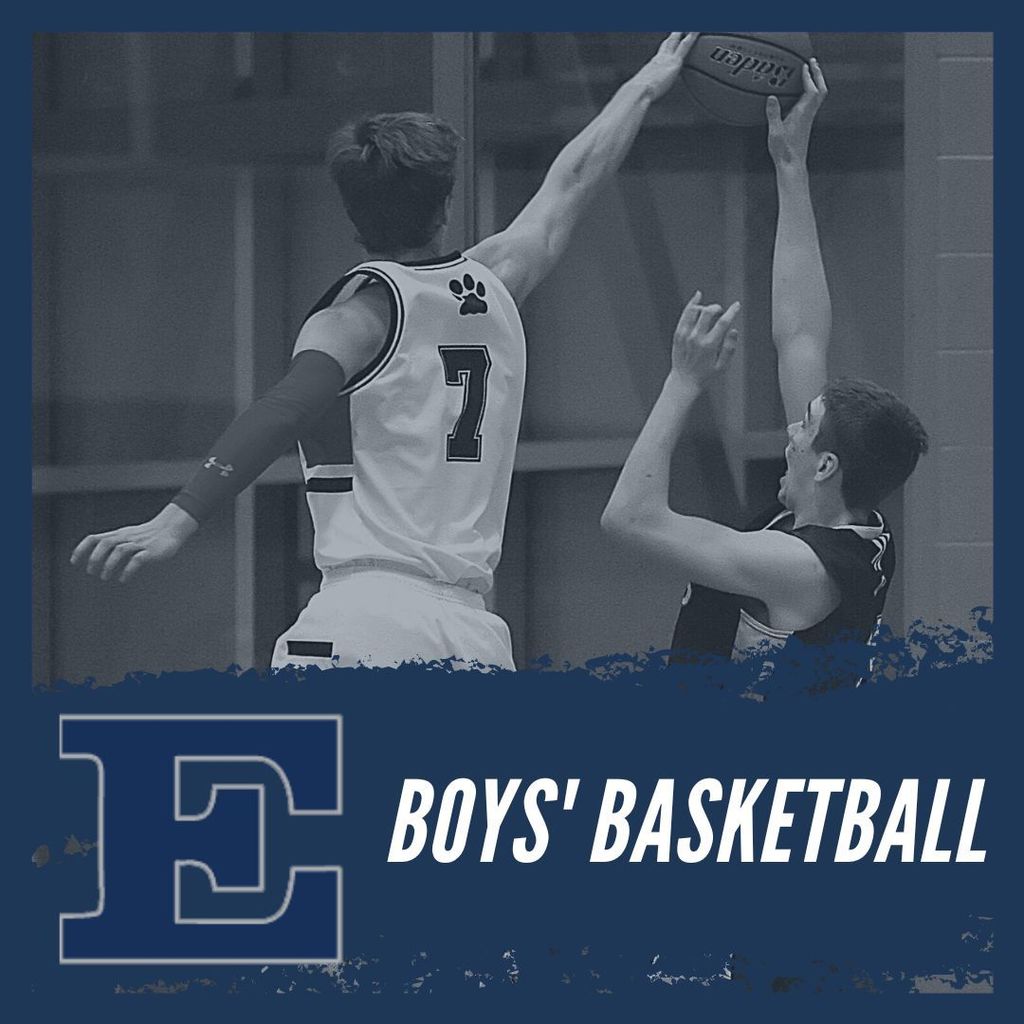 HAPPY THANKSGIVING!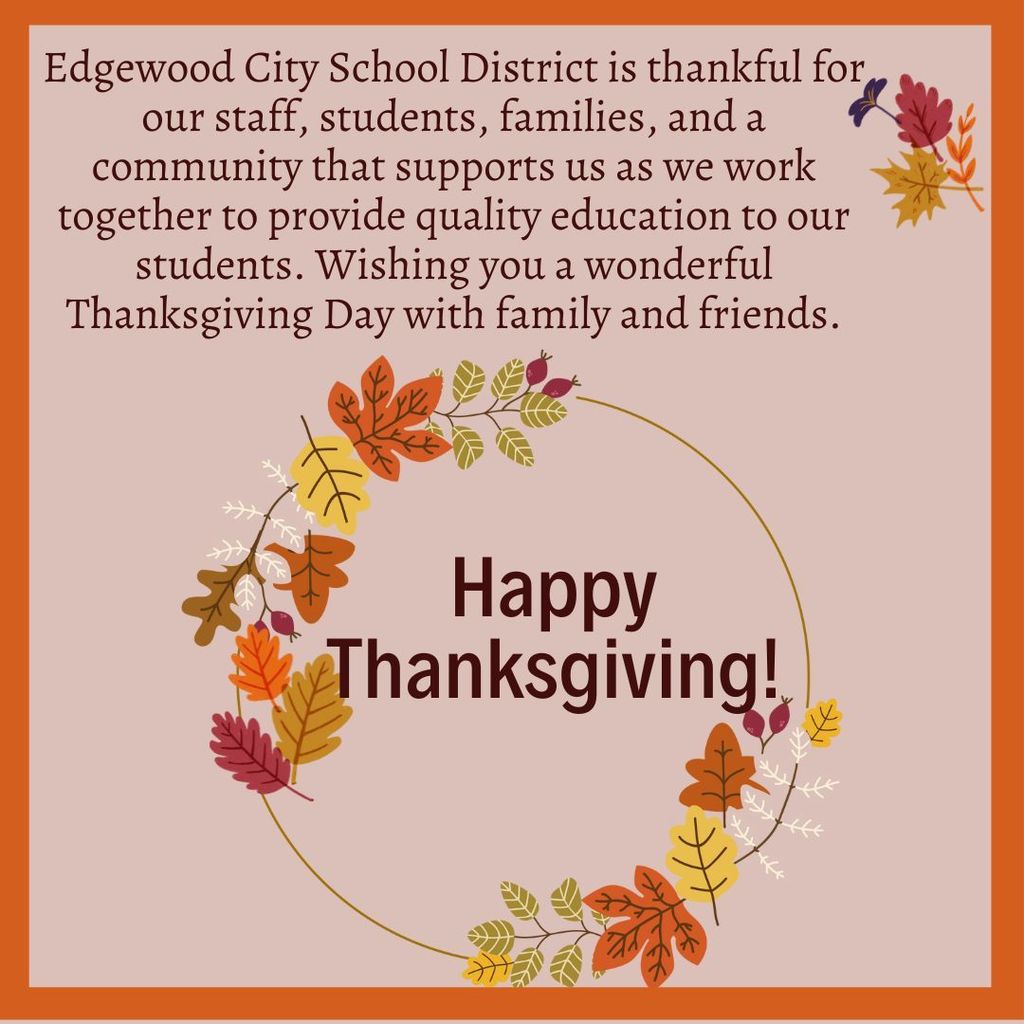 At last night's Edgewood Board of Education Meeting, Edgewood Primary School was recognized for its receipt of the Bronze Award from the State of Ohio PBIS Network for its success with Positive Behavioral Interventions and Supports (PBIS). PBIS involves teaching students expected behaviors in a consistent and positive way, modeling and acknowledging those behaviors, and helping all students meet expectations and be successful. PBIS has been shown to improve student achievement, student behavior, and school climate. EPS is one of 375 award-winning schools to be recognized at any of the levels: Gold (41), Silver (80), or Bronze (238). EPS will be honored at the 2022 Ohio PBIS Showcase on December 6, 2022.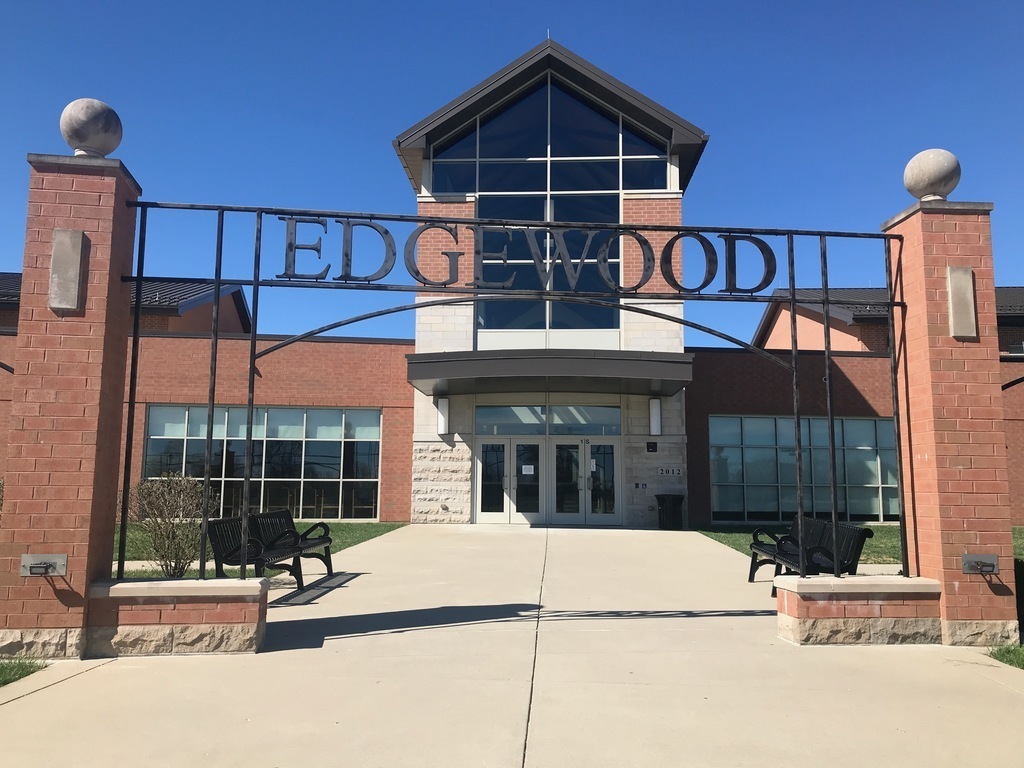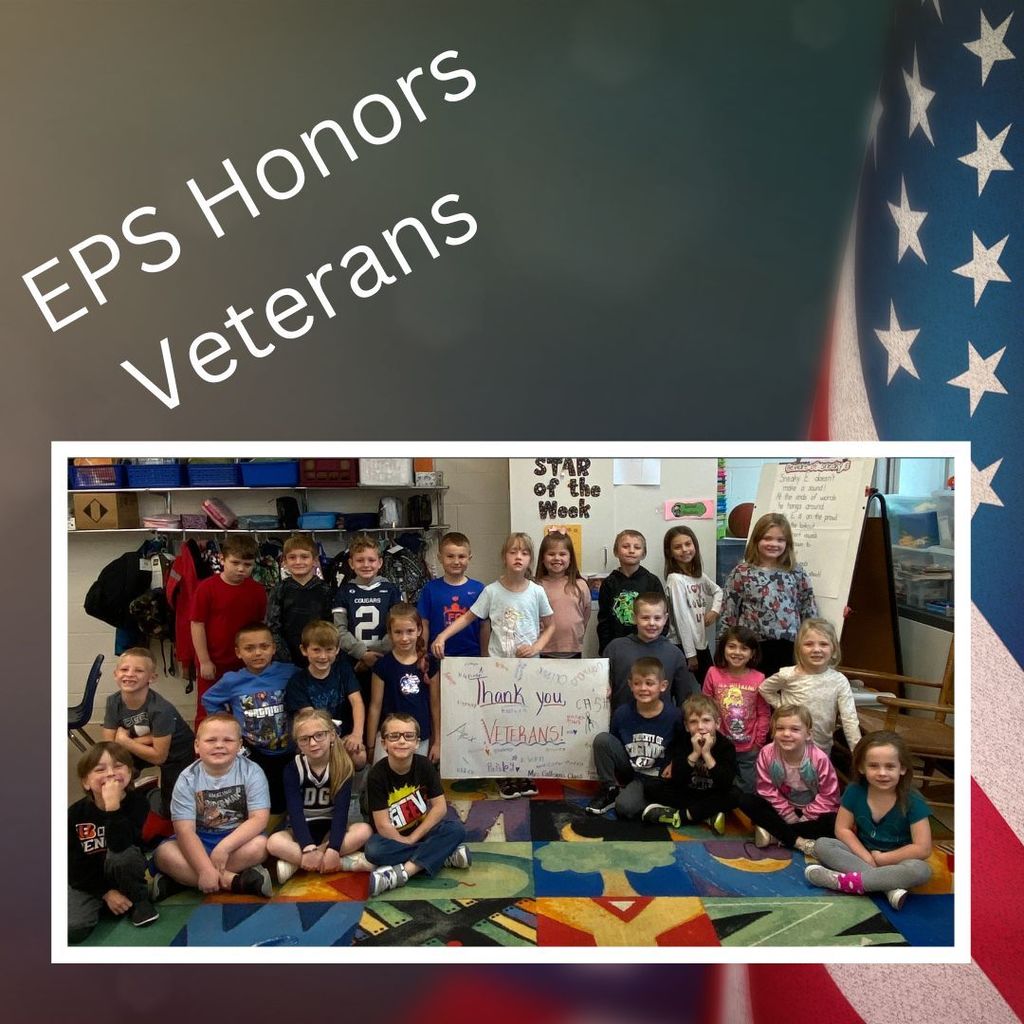 EECC was buzzing with patriotic pride as they honored veterans last week. Mrs. Robinson's students led the pledge of Allegiance on Friday morning and sang "My Country Tis of Thee" in honor of Veterans Day. Mrs. Ipach's class learned about the branches of the service, colored cards to send to local veterans organizations, and honored students' family members who have served our country. Mrs. Heimeman's class also honored family members who served in the military as students shared about those family members with their class. These are just a few of the highlights of how students and staff at EECC celebrated and honored our veterans this month. Click on the linkk to view more photos:
https://www.canva.com/design/DAFSI0r8VMw/0Gxe3c7YVl9kDuCrlFGDeA/view?utm_content=DAFSI0r8VMw&utm_campaign=designshare&utm_medium=link2&utm_source=sharebutton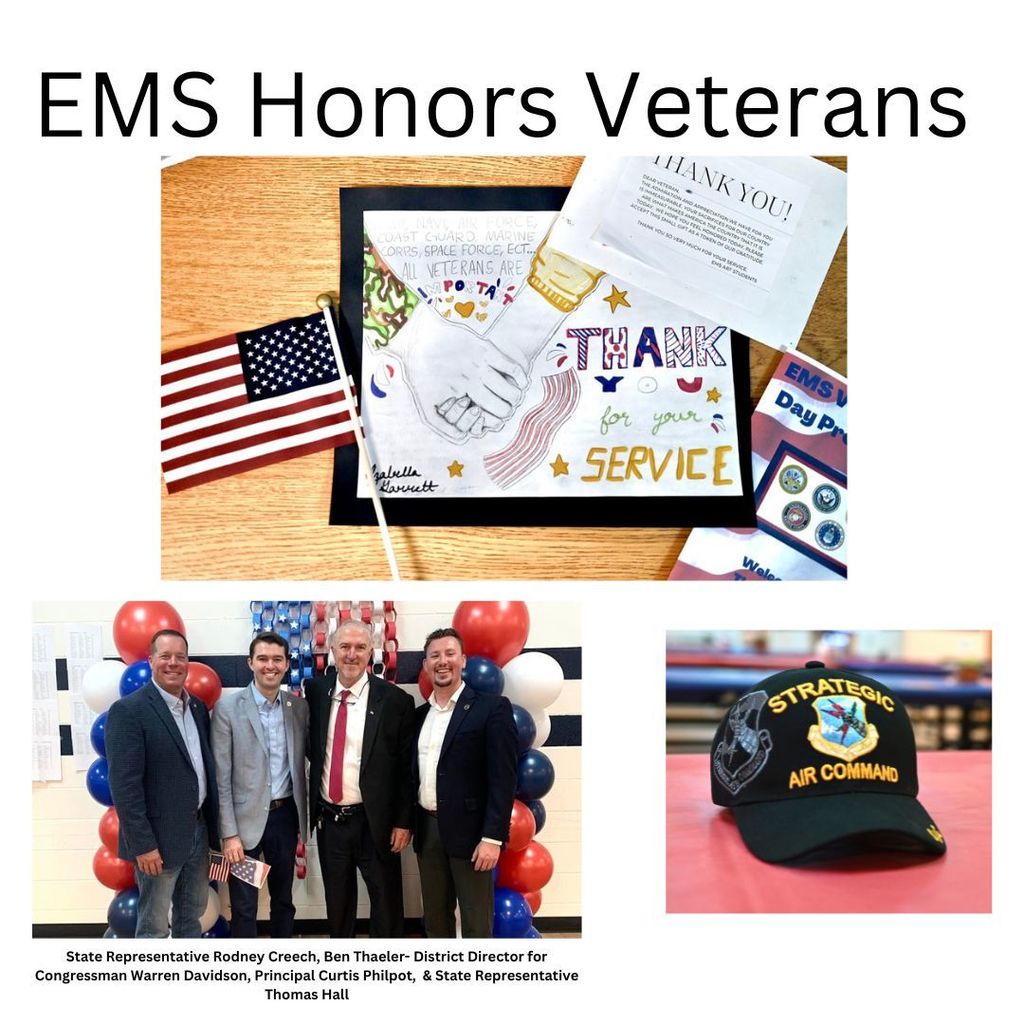 Sign-up for Girls' Rec Basketball for grades K-6 will take place on Wednesday, November 16, 2022, from 5 pm- 7 pm at Edgewood Middle School's Cougar Lobby. The cost will be $75.00. This will cover referee fees and jerseys. Checks can be made out to Edgewood Girls Basketball. The same night at 6 pm our girls' JV/ Varsity will be scrimmaging Bellbrook in the EMS new gym, this is a free event we encourage you to stay and watch. Once coaches and teams are selected you will be notified by your coach about the schedule. Practices will take place Monday-Thursday at EPS (your team will be given a time slot for one of those days). Practices will start the first week of January and games start the second week. All games will be played on Saturday mornings. The season runs from the first week of January to the first week of March. We are looking forward to this season.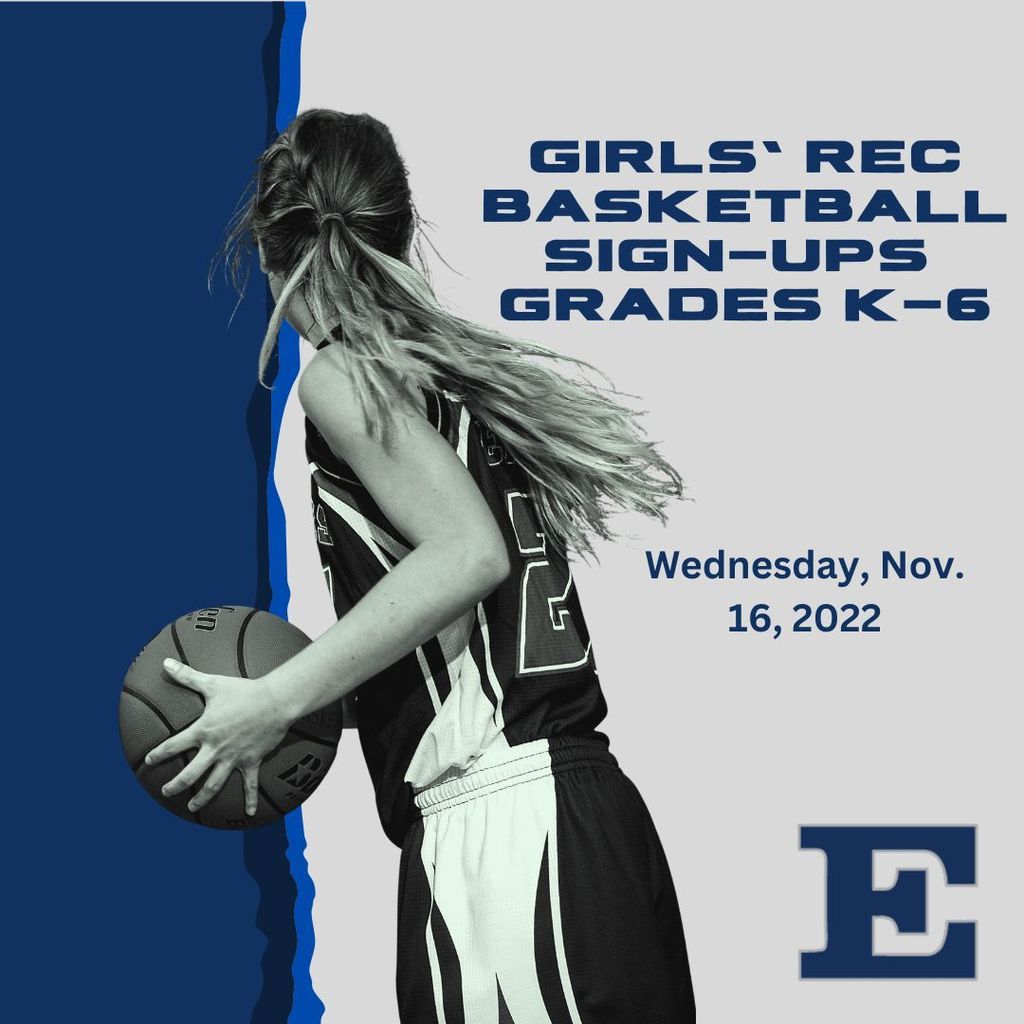 At Edgewood Intermediate School's Veterans Day event, grandfather David Peterson was using the time to not only join in the festivities but also share photos and stories of the time that he served in the military with his grandson Henry Peterson. Mr. Peterson told me he had pulled the pictures out just recently in preparation for today's visit. The interaction between the two was evidence of a strong bond being formed and the creation of special memories being built.

State Representative Rodney Creech & Ben Thaeler, District Director for Congressman Warren Davidson, joined families, students, board members, and staff at Edgewood Intermediate School for a celebration honoring our area's Veterans. We appreciate their support of our district.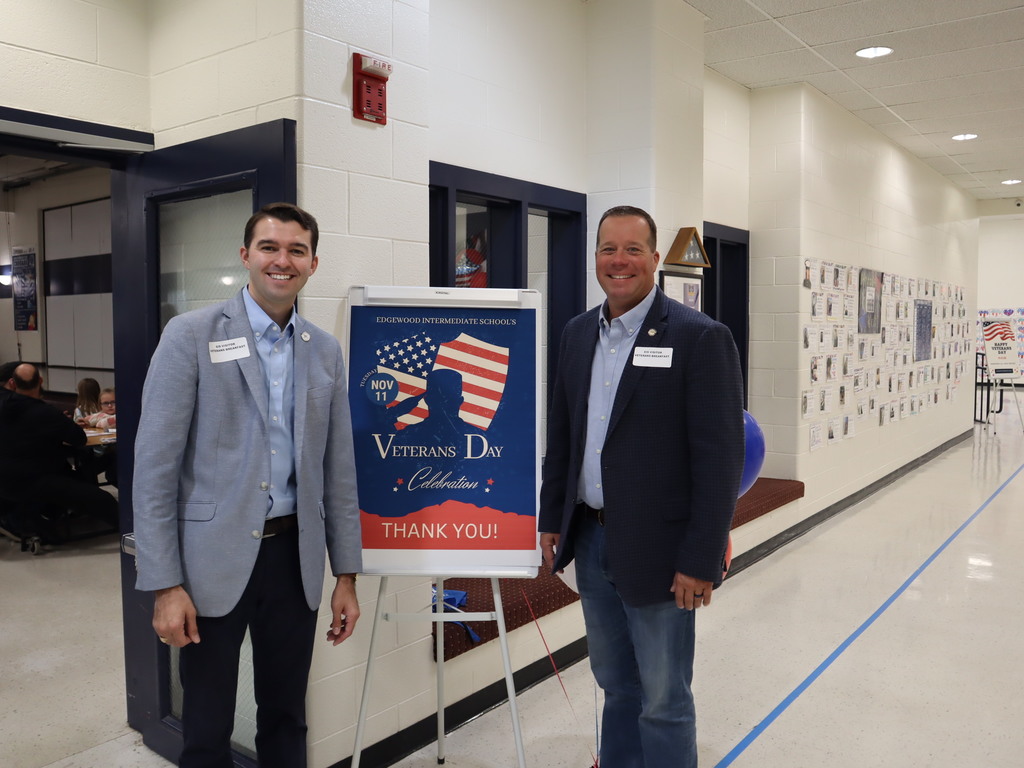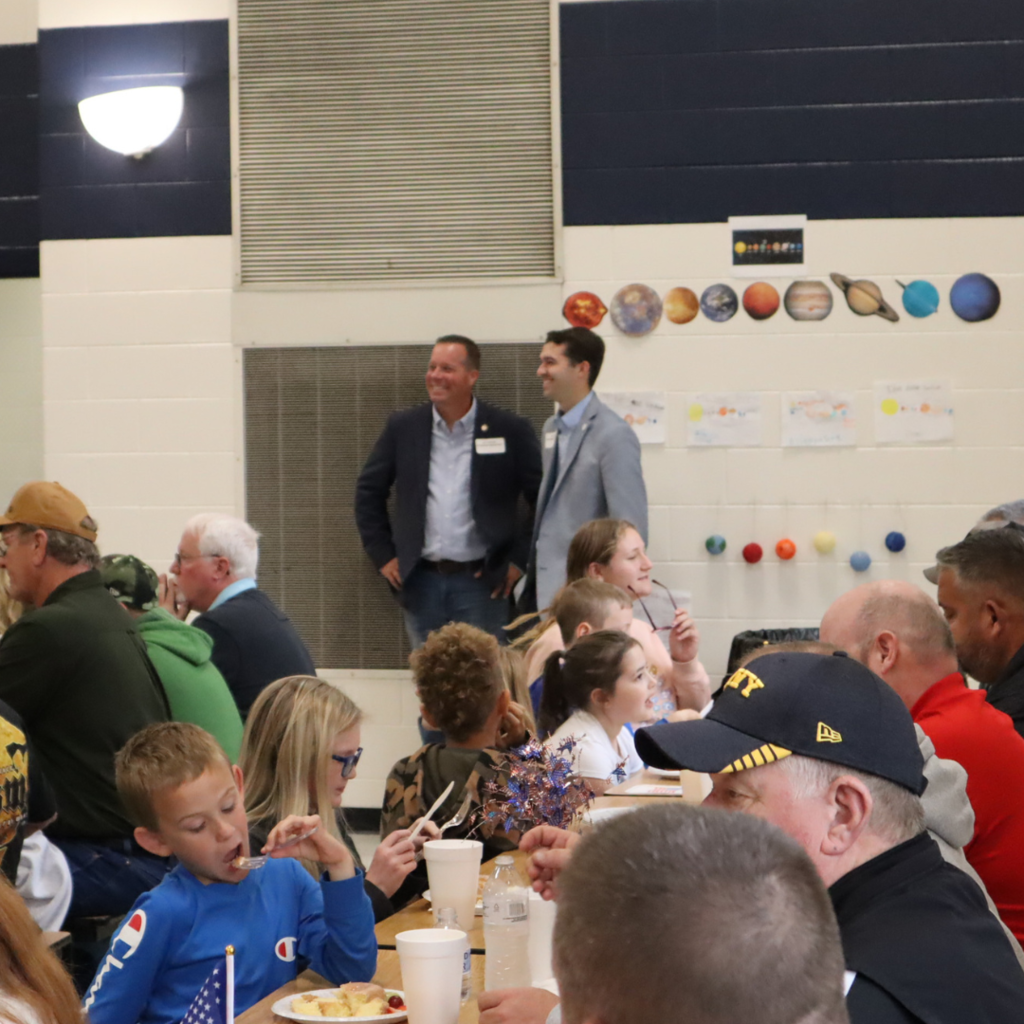 A special "Hoops for Hydrops" benefit game will be hosted by the Madison High School girls basketball team on November 12th starting at 6:00 pm at Madison Jr/Sr High School. Coach Tommy McGuire and his wife Erika lost their son, Nash in April of this year from a rare and life-threatening fetal disease called Non-Immune Hydrops Fetalis. The girls' basketball program along with Edgewood, Waynesville, and Preble Shawnee have all joined forces to host a benefit game to raise money in his honor, as well as bring awareness to this rare disease. The games of Madison vs. Edgewood and Waynesville vs. Preble Shawnee will be played in a preview format where each team will play two quarters. Tickets are $5 for adults and kids get in free (SUBJECT TO CHANGE). There will also be split the pot, raffle baskets, bake sale, premium concessions, and a "Chuck a Duck '' halftime event. All proceeds from this event will be donated to the Fetal Health Foundation for Hydrops Fetalis research. Donations will also be accepted at the game that night. Please come out to support this worthwhile event!