Below are the names of the Edgewood Student-Athletes who earned Winter Sports SWOC All-Conference Honors. Please join us in congratulating these students and coaches. Boys Basketball · 1st Team - Peyton Smith (Sr) · Honorable Mention - Colton Hunt (Sr) · Sportsmanship - Evan Swartz (Sr) Girls Basketball · 1st Team - Rylie Homan (Jr) · 2nd Team - Ella Allen (Fr) · Honorable Mention - Maddy Judd (Jr) · Sportsmanship - Jessica Moore (Sr) Wrestling: · Wrestler of the Year - Wyatt Walker (Jr) · 1st Team - Wyatt Walker (Jr) · 1st Team - Aiden Rader (Sr) · 2nd Team - Hector (Timmy) Yanez (Sr) · 2nd Team - Isaiah Nichols (So) · 2nd Team - Seth Lee (Sr) · Honorable Mention - Kobe Salyers (So) · Sportsmanship - Aiden Rader (Sr) Boys Swimming · 2nd Team - Wyatt Phillips (Sr) · Honorable Mention - Yury Bair (So) · Sportsmanship - Lucas Haag (Jr) Girls Swimming · 2nd Team - Julianne Hobson (Sr) · Honorable Mention - Hope Plogman (Sr) · Sportsmanship - Lauren Kinney (So) Girls Bowling · 2nd Team - Annalyse Bunger (Sr) · Honorable Mention - Liberty Troutman (Fr) · Sportsmanship - Gracie McQueen (Fr) Boys Bowling · 1st Team - Michael Marts (Jr) · 2nd Team - Trent Stewart (So) · Honorable Mention - Brandon Williams (So) · Sportsmanship - Trent Stewart (So) Academic Team · Coach of the Year - Shelly Steele · 1st Team - Casey Chafin (Sr) · 2nd Team - Aaron Castro (Sr) · Honorable Mention - Courtney Moore (So) · Sportsmanship - Erin Bowling (Jr)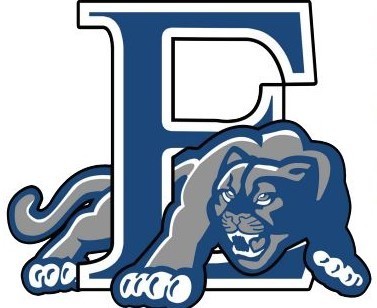 EDGEWOOD HS/MS ATHLETIC EVENTS MARCH 20-25, 2023 MONDAY, MARCH 20 BASEBALL – SCRIMMAGE VS FRANKLIN 5:00 SOFTBALL – SCRIMMAGE VS SPRINGBORO 5:00 BOYS LACROSSE VS CHCA. VARSITY 6:00 TUESDAY, MARCH 21 HS BOYS VOLLEYBALL VS MASON JV 5:30 / VARSITY 6:45 BASEBALL – SCRIMMAGE VS LEBANON 5:00 GIRLS JV LACROSSE @ FAIRFIELD 5:30 WEDNESDAY, MARCH 22 BOYS VARSITY LACROSSE @ MONROE 6:00 THURSDAY, MARCH 23 GIRLS LACROSSE @ OAKWOOD JV 5:30 / VARSITY 7:15 BOYS VOLLEYBALL @ PURCELL MARIAN 6:00 FRIDAY, MARCH 24 BOYS VARSITY LACROSSE @ FAIRFIELD 6:00 SATURDAY, MARCH 25 GIRLS VARSITY LACROSSE VS LIMA SR. 11:00 AM SOFTBALL VS ST. URSULA ACADEMY 12:00 BOYS VOLLEYBALL @ CHILLICOTHE TRI-MATCH. 11:00 AM BASEBALL @ HAMILTON 2:00 HOME TICKET INFORMATION All ticket sales are online and can be accessed via: HIGH SCHOOL
https://edgewoodcougarathletics.com/event-tickets
or
https://edgewoodcougarathletics.com/edgewood-cougar-tickets/
MIDDLE SCHOOL
https://edgewoodcougarathletics.com/edgewood-cougar-tickets/
HS HOME LACROSSE/VOLLEYBALL LIVE STREAM (VIDEO ONLY) FOR PURCHASE:
https://www.edgewoodschools.com/page/livestreams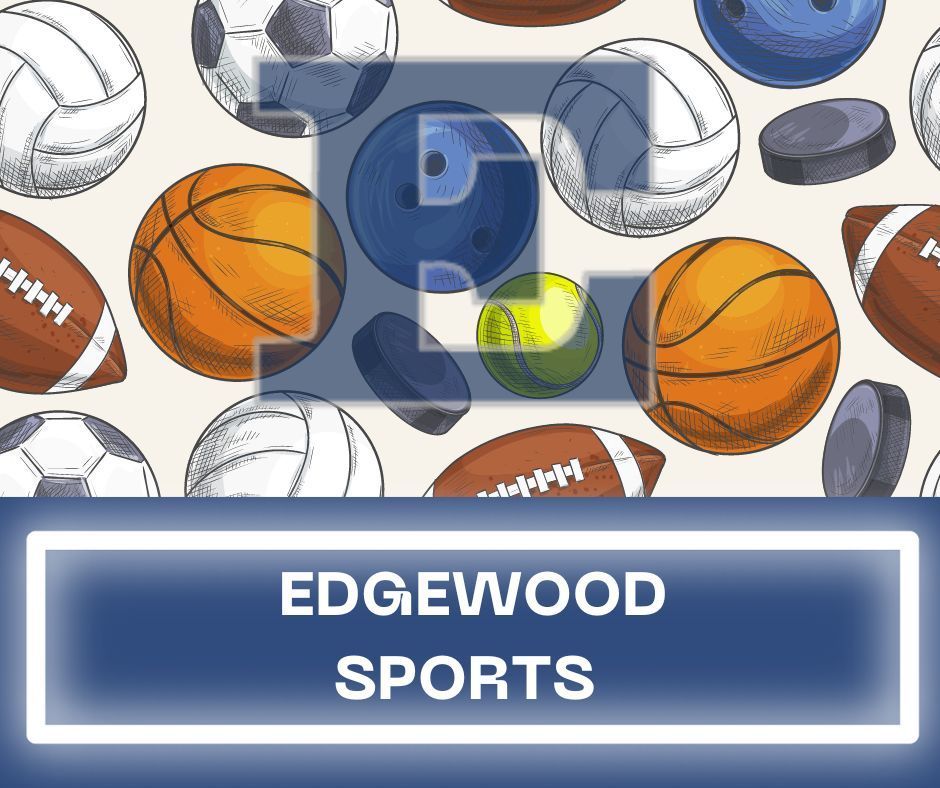 Please use the link below to view a conversation between Superintendent Kelly Spivey and Treasurer Patti Bowers on district finances concerning covid funds and previous cuts.
https://5il.co/1r4y3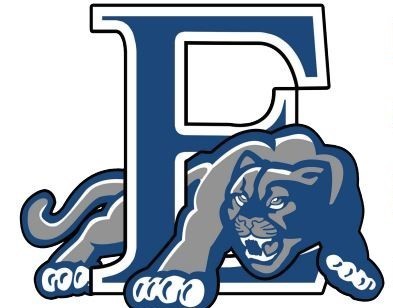 Special Board Meeting Announcement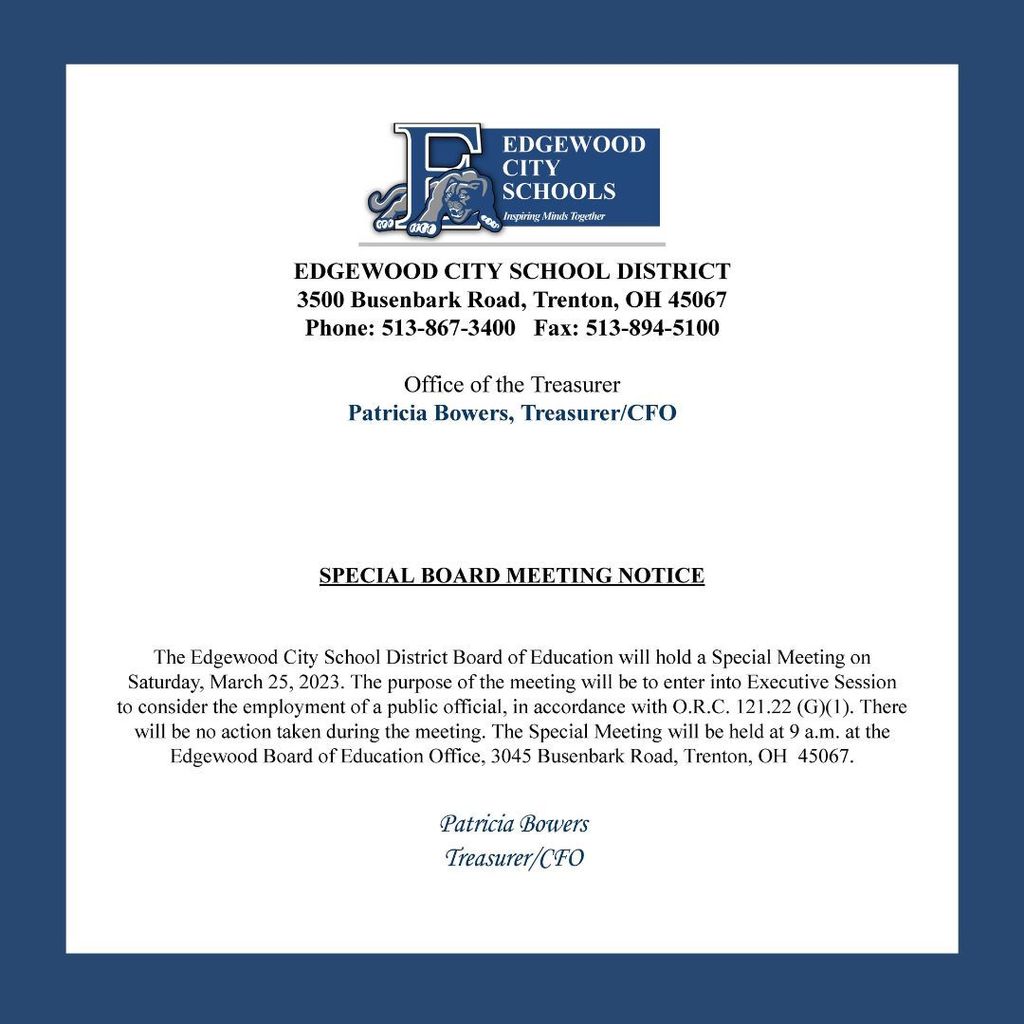 This week, eight Edgewood High School/Butler Tech HOSA members traveled to Columbus to compete at the HOSA State Leadership Conference. Heidi West placed 1st in Medical Art and Lydia Herb placed 3rd in Behavioral Health, qualifying to compete at the International Leadership Conference in Dallas this June! This is the second straight year that Lydia has advanced to ILC. They have all put in an incredible amount of work this year and were excellent representatives of our chapter and our school!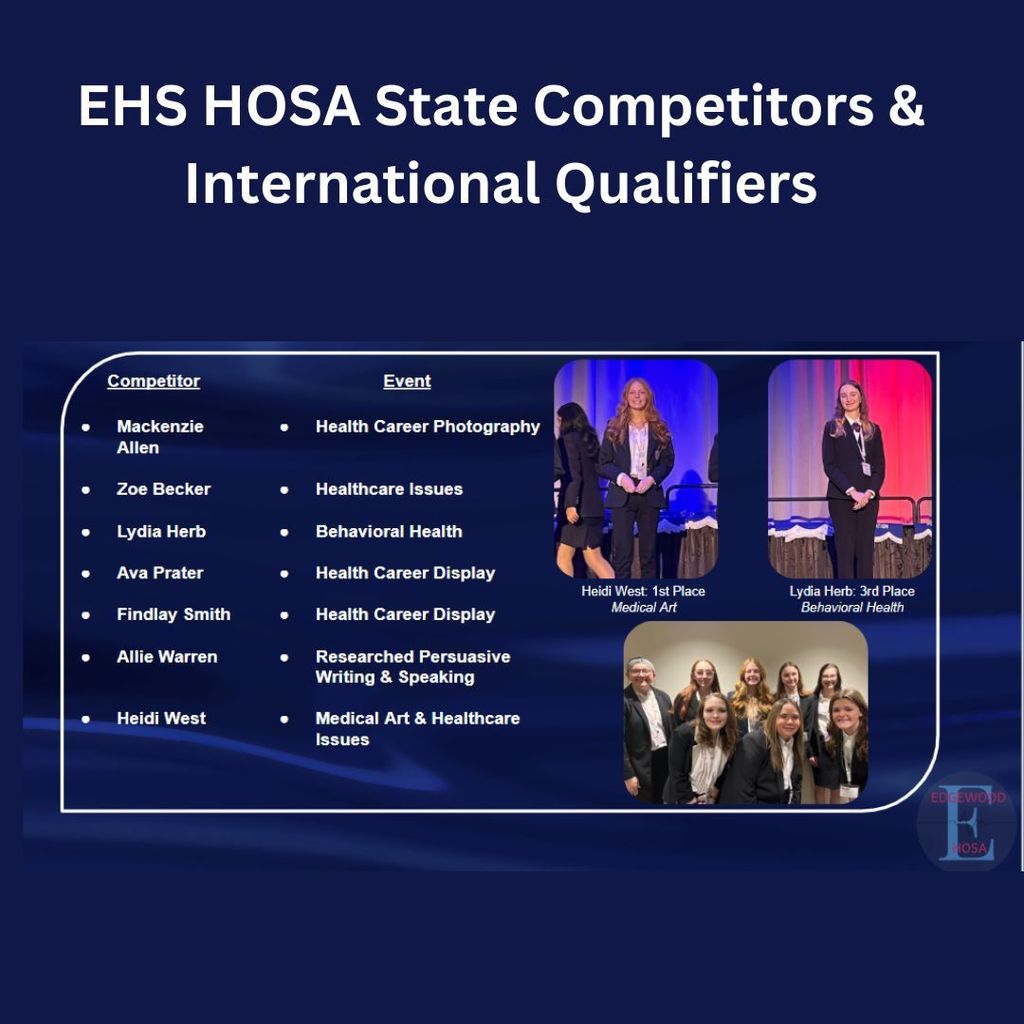 IDEA Public Comment Announcement: IDEA Part B (34 CFR 300.165, 34 CFR 300.201) requires that the LEA annually provide an opportunity for public comment, including individuals with disabilities and parents of children with disabilities, regarding the LEA's use of IDEA Part B funds. The district plans to use the IDEA Part B Special Education Funds in a variety of ways to further support students within the Edgewood City School District. As allowable under the requirements and provisions allowed under IDEA part B to support students with disabilities ages 3-21, the Edgewood City School District may use these funds within the below-mentioned areas. You are invited to attend an informational session on March 27th from 5:30 p.m. - 6:00 p.m. prior to the March Board of Education Meeting at Edgewood High School's Heritage Room. You may also provide comments to Mrs. Lindsay White, Director of Special Services, via email at
lindsay.white@edgewoodschools.net
by March 31, 2023. Instruction - to include employment of Special Education instructional and related services staff, supplies, and materials designed to increase student achievement and access to the general curriculum, the cost of instructional materials and media related to the instruction of children with disabilities, as well as the cost associated with evaluations for students suspected of having or identified with disabilities. Promising Practices - to include costs associated with the implementation of research-based practices, strategies, methods, and/or programs and instructional materials, hardware, software, related professional development, and/or technology to support implementation. Services to Children with Disabilities, (Ages 3-5) - to include costs for services that supplement and increase special education services provided to preschool students ages 3-5 to include materials, supplies, intervention supports, and professional development activities. Professional Development: to include costs for high-quality, research-based PD activities designed and implemented to assist in the implementation of support for addressing the academic and behavioral needs of children with disabilities and children at risk of being identified as disabled. Transportation - to include transportation costs for students with disabilities. Equipment - to include costs for equipment necessary for the delivery of special education and related services to students with disabilities (i.e., standers, walkers, adaptive seating, etc.). Instructional Supplies & Materials - to include costs for appropriate instructional materials and supplies designated to increase achievement outcomes of students with disabilities while increasing access to the general curriculum (i.e., intervention kits/supplies, supplementation to curriculum, etc.) Assistive Technology - to include costs associated with state-of-the-art assistive technology, alternative and augmentative communication devices, and software.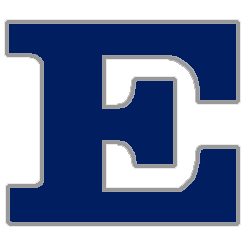 Edgewood Preschool Registration Information

Edgewood Kindergarten Registration Meeting

Edgewood Board of Education Meeting Tonight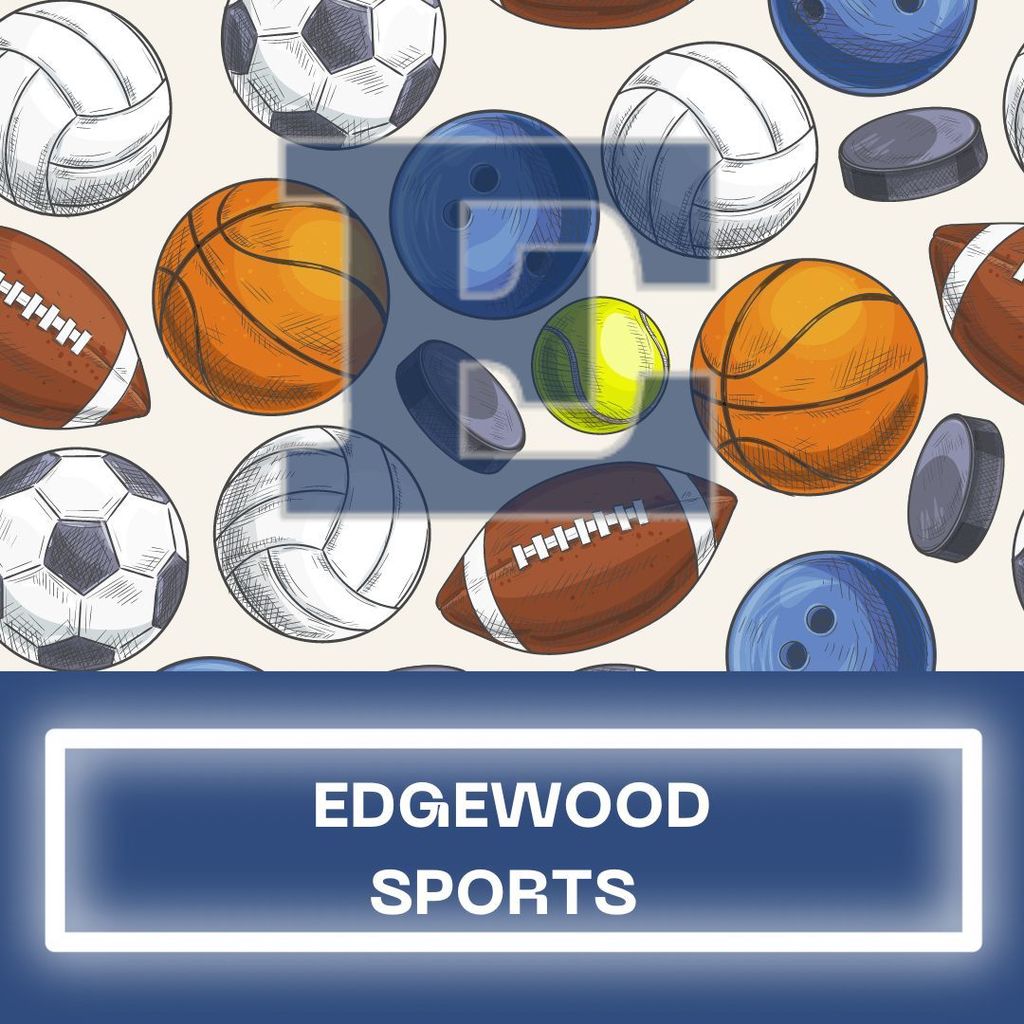 Use the link below to hear a message from Treasurer Patti Bowers as she addresses the Earned Income Tax Levy.
https://5il.co/1qkfz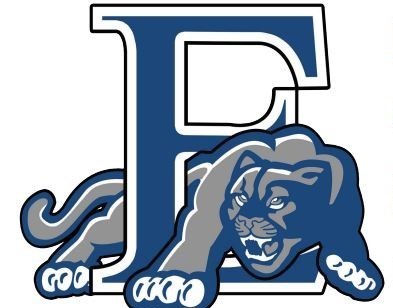 Revised Notice: Edgewood Board of Education Special Meeting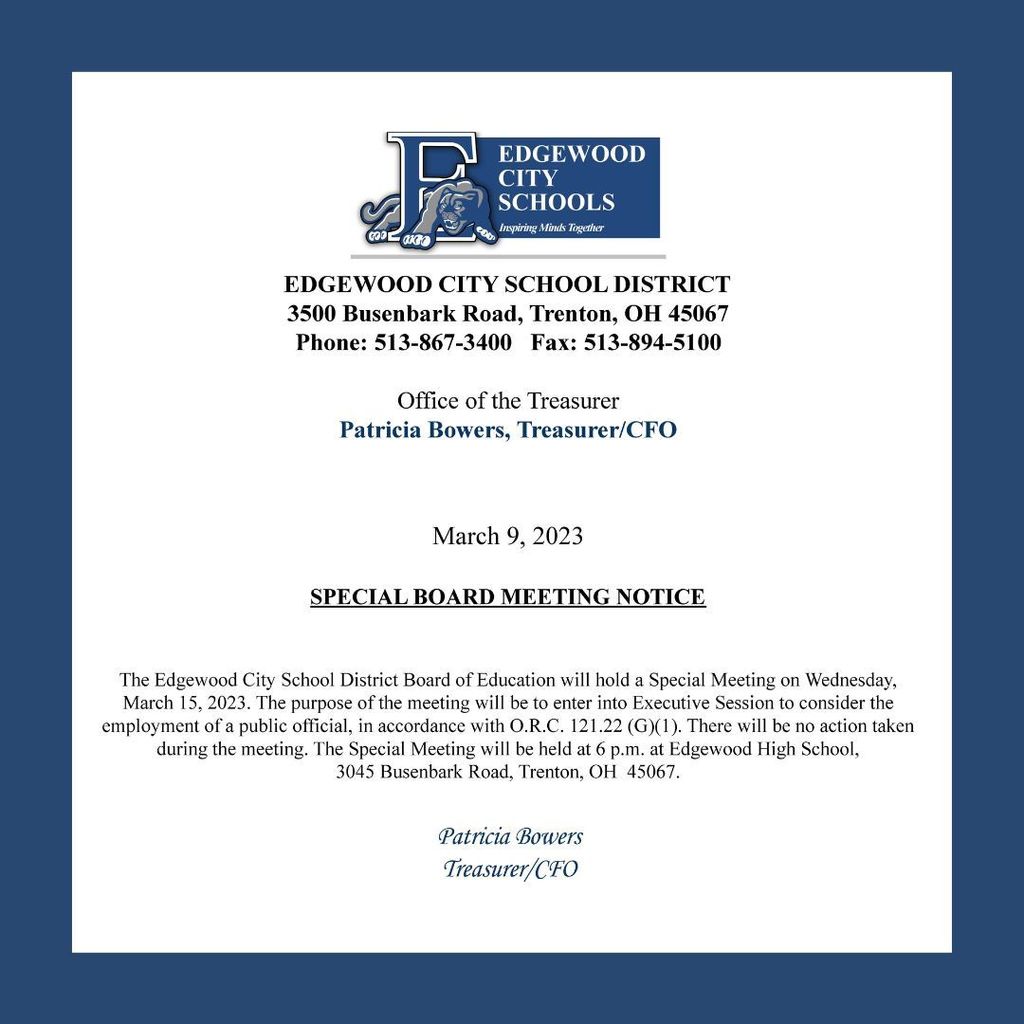 The Edgewood Board of Education will have a Special Board Meeting / Work Session on Wednesday, March 15, 2023, at 6:00 p.m., at Edgewood High School, 3045 Busenbark Road, Trenton, OH 45067. The purpose of the meeting is to discuss finances. The Board will go into Executive Session. No action will be taken.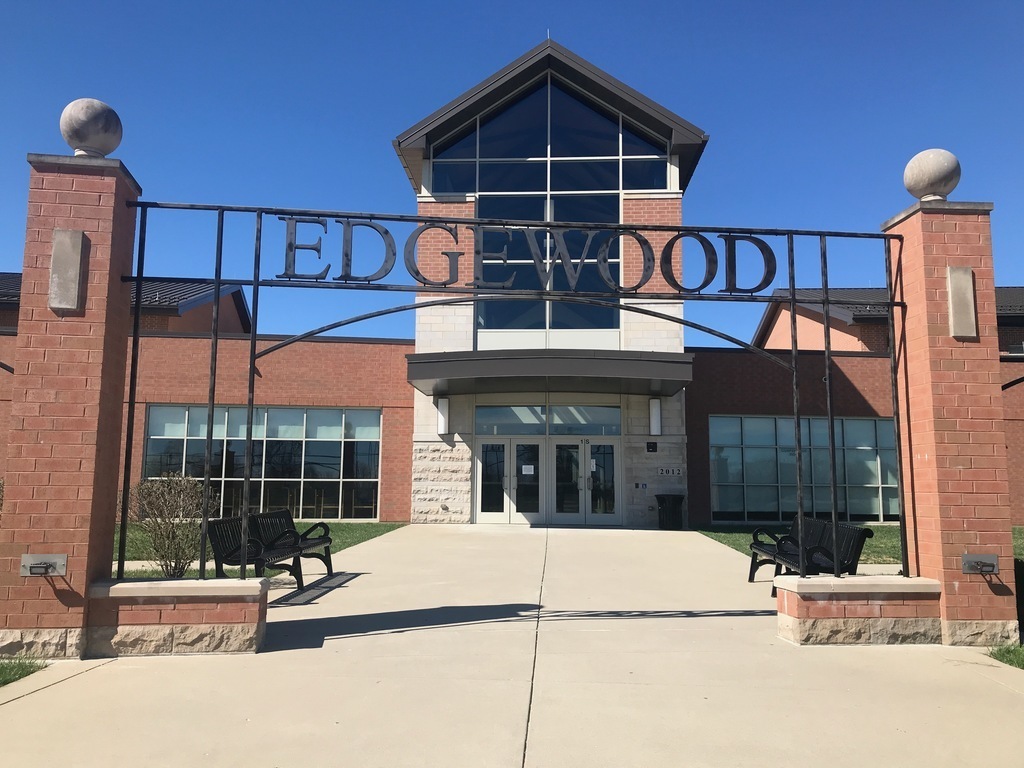 The 2023-2024 Edgewood Early Childhood Parent/Guardian Meeting will take place on Tuesday, March 21st at 6:00 PM in the gymnasium at Edgewood Early Childhood Center, 200 West Ritter St., Seven Mile, OH 45062. Parents of incoming Preschool and Kindergarten students are encouraged to attend to hear about our programs. Our Kindergarten teachers will be there to give tours to future Kindergarten students and their parents/guardians, so the students are welcome to attend. Kindergarten registration opens the following day Wednesday, March 22nd. Our Preschool Lottery window is open from Wednesday, March 22nd at 8:00 AM through Wednesday, April 5th at 10:00 PM. Our Preschool Lottery will take place on Thursday, April 6th for all Preschool spots. Please email Mr. Banks if you have any questions before the meeting at
jeffrey.banks@edgewoodschools.net
.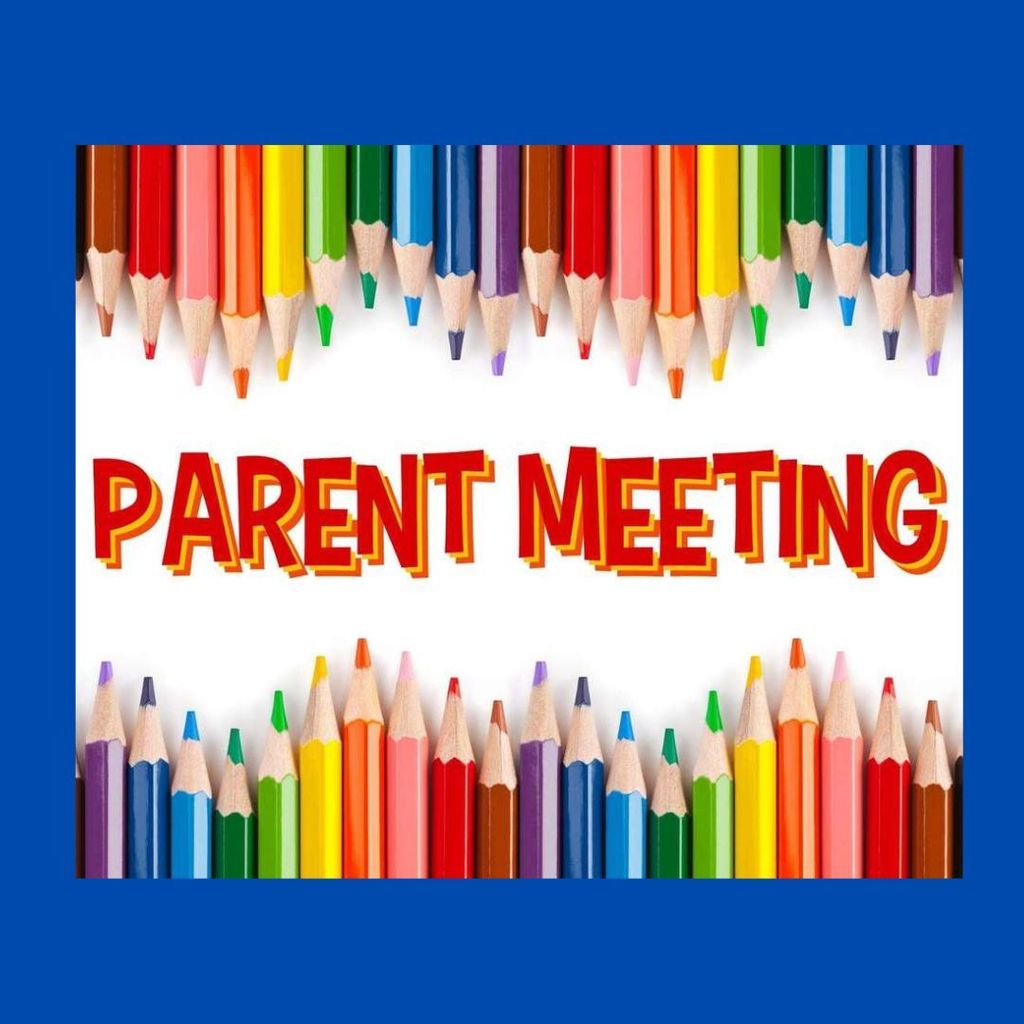 Junior wrestler Wyatt Walker advanced out of the Districts at Fairmont HS this past weekend and will be competing in the OHSAA State Wrestling Tournament in Columbus March 10-12. He competes in the 215 lb weight class and will carry a record of 40-3 into his match. His first match is scheduled to occur at approximately 4:30 on Friday. There will be a live stream option available to the public. The link is to follow:
https://www.nfhsnetwork.com/associations/ohsaa/wrestling
CONGRATULATIONS & GOOD LUCK WYATT!!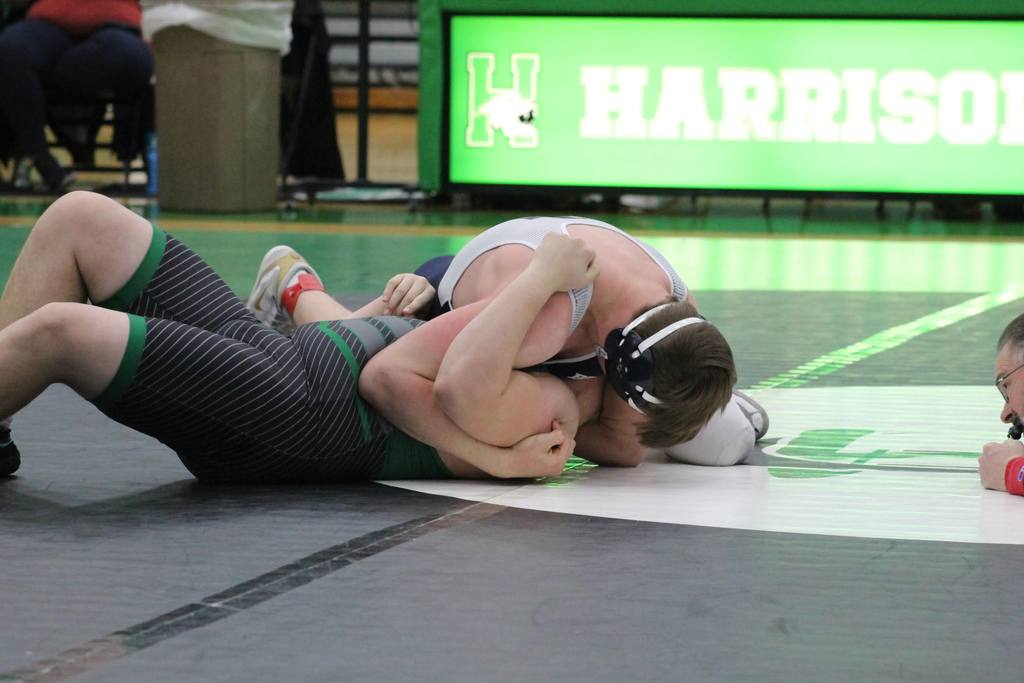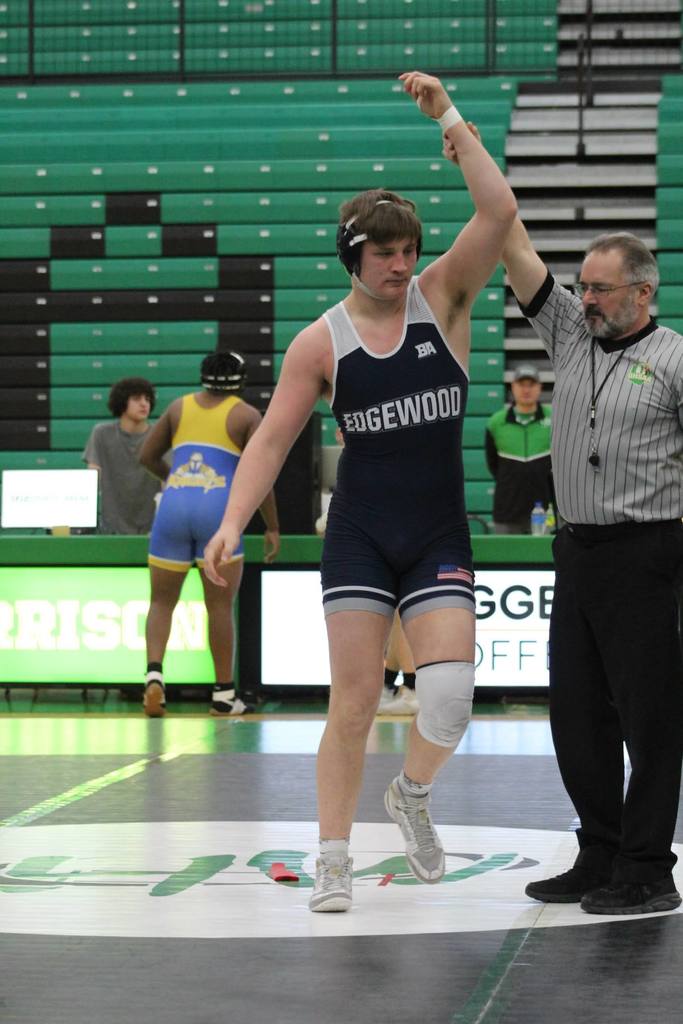 The Edgewood show choirs (EMS Overtures and EHS Choraliers) will be performing locally at the Hamilton High School, Double H Showcase on Friday/Saturday. This is a wonderful opportunity to see these amazing shows at a local venue. Come out and support our talented students. Overtures perform on Friday, 3/3 at 7:30 PM and the Choraliers perform on Saturday, 3/4 at 5:00 PM.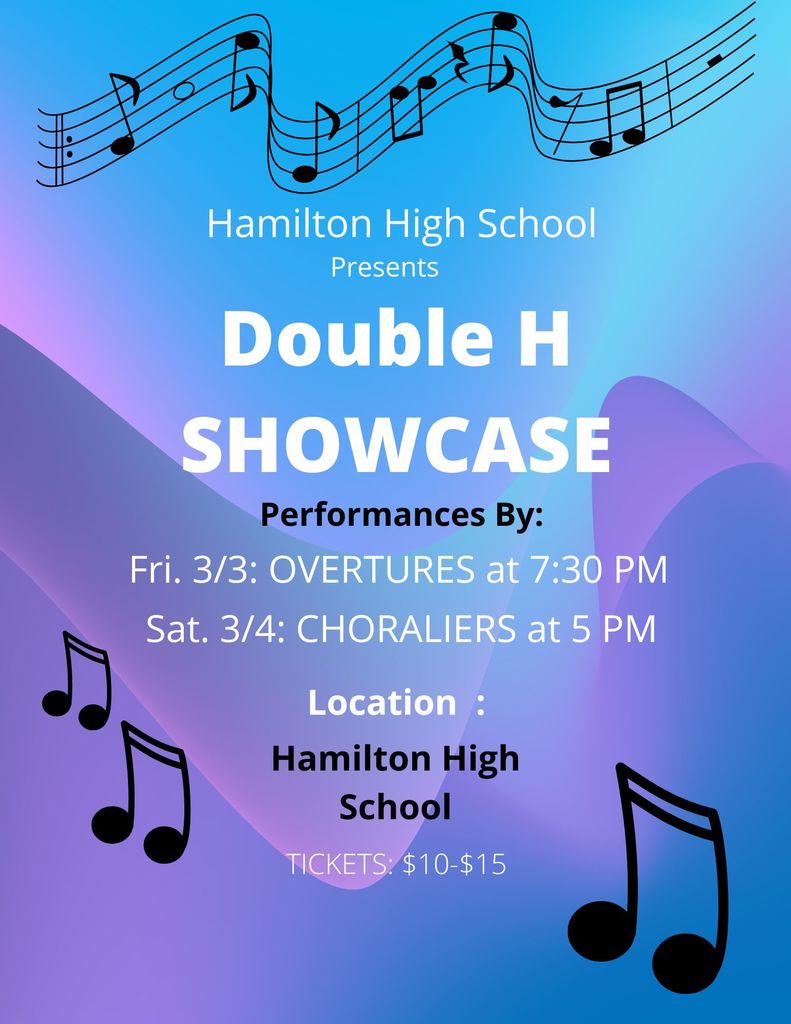 HOSA-Future Health Professionals is a global student-led organization, whose mission is to promote career opportunities in the health industry and to enhance the delivery of quality health care to all people. Congratulations Edgewood Students for qualifying for this exciting opportunity!

The wrestling team competed in the Sectional Tournament this past weekend at Lebanon HS. The following wrestlers placed in the top 4 to automatically advance to the Districts which will be held at Fairmont HS on Friday, March 3, and Saturday, March 4. Congratulations to the following wrestlers! 120 lb – Jason Louiso (3rd) 132 lb – Isaiah Nichols (2nd) 165 lb – Aiden Rader (4th) 175 lb – Seth Lee (2nd) 215 lb – Wyatt Walker (2nd) 126 lb – Kobe Salyers (5th) & 144 lb – Gage Taggart (5th) are both District Alternates with their 5th place finishes.