Phase 1 of the Stadium Renovation project was completed on August 15, 2022. This included the new track, new turf, and new lights. Thank you to our corporate sponsors and private donors who have supported us through this project. Preparation for Phase 2 is now underway. See more details below.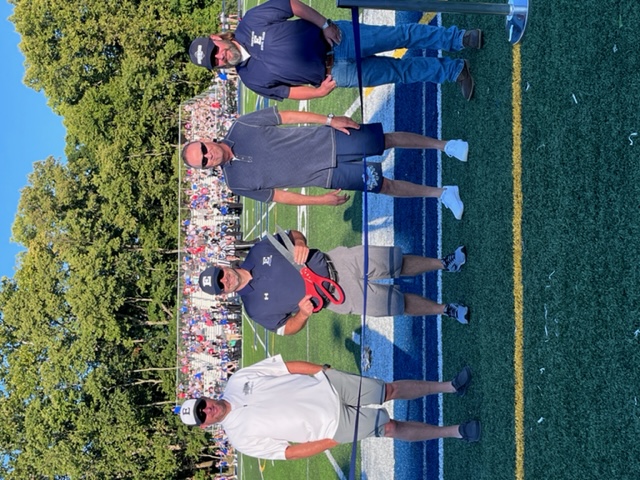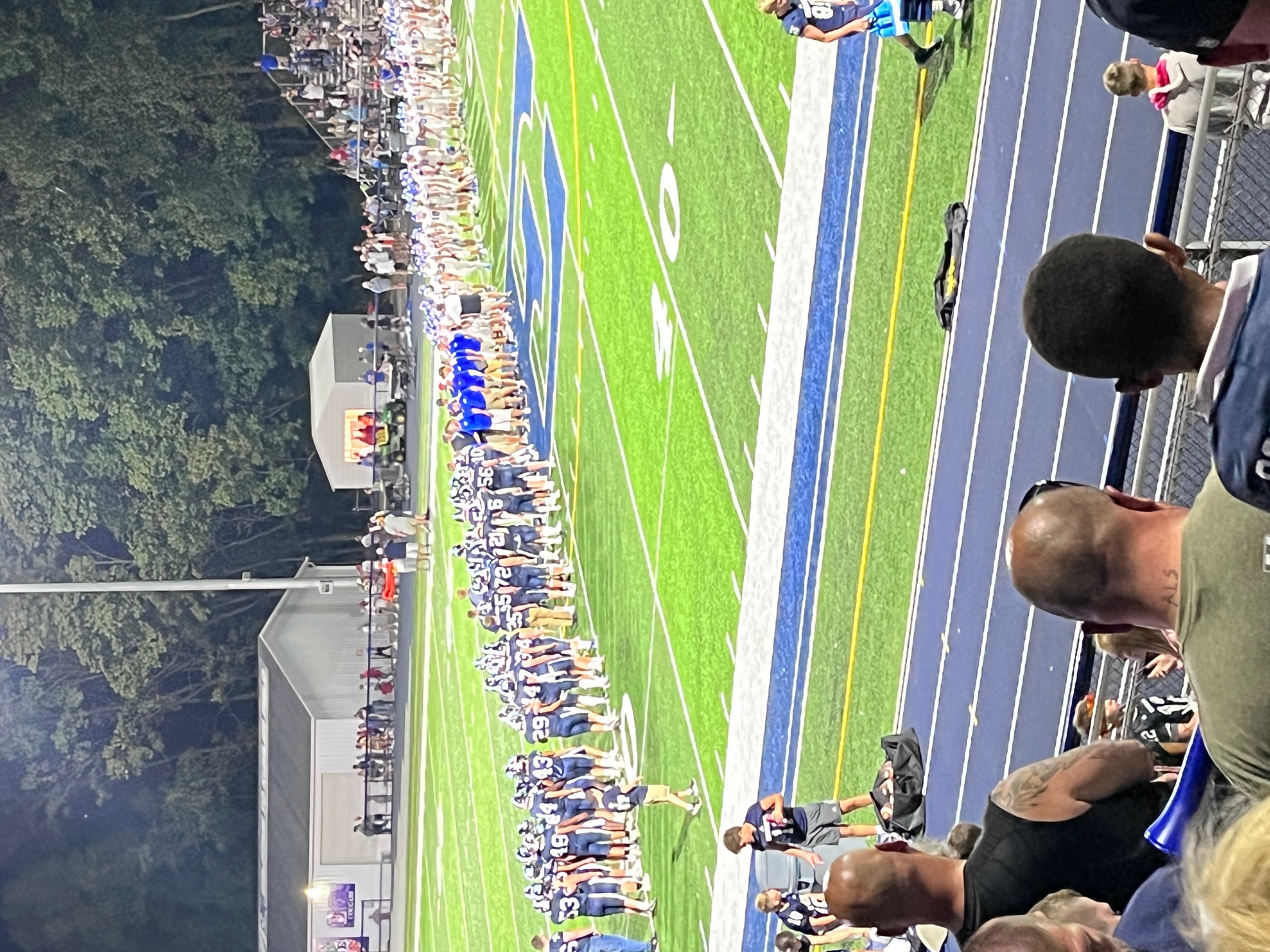 Thanks to our corporate sponsors for supporting this much-needed renovation project.
Those sponsors include EDGEWOOD ATHLETIC BOOSTERS, PEE WEE FOOTBALL, RV NATION, EDWARD JONES, SHAPE CORPORATION, COUGAR ELECTRIC, REMAX - PARKER, BREEDLOVE FAMILY, EDGEWOOD ATHLETIC DEPARTMENT, DOMINO'S, SKYLINE, TODD'S IGA, REMAX - SPEARS, KROGERS, EAS SPORTSWEAR, TODD HAYES/STATE FARM, EDGEWOOD BAND BOOSTERS, the FALL FAMILY, and JOHNNY'S A1 SANITATION.
Edgewood is now working on phase 2 which will be totally funded through corporate sponsorships and donations. This will include a new locker room for soccer and lacrosse, concession stand remodeling, expansion/renovation of the restrooms, and a new entrance gate and fencing. If you are interested in donating to Phase 2 of the Stadium Renovation Project, please email John Thomas (john.thomas@edgwoodschools.net) or Larry Cox (larry.cox@edgewoodschools.net).
Edgewood Stadium Renovation Project Progress Gallery: Update July 12, 2022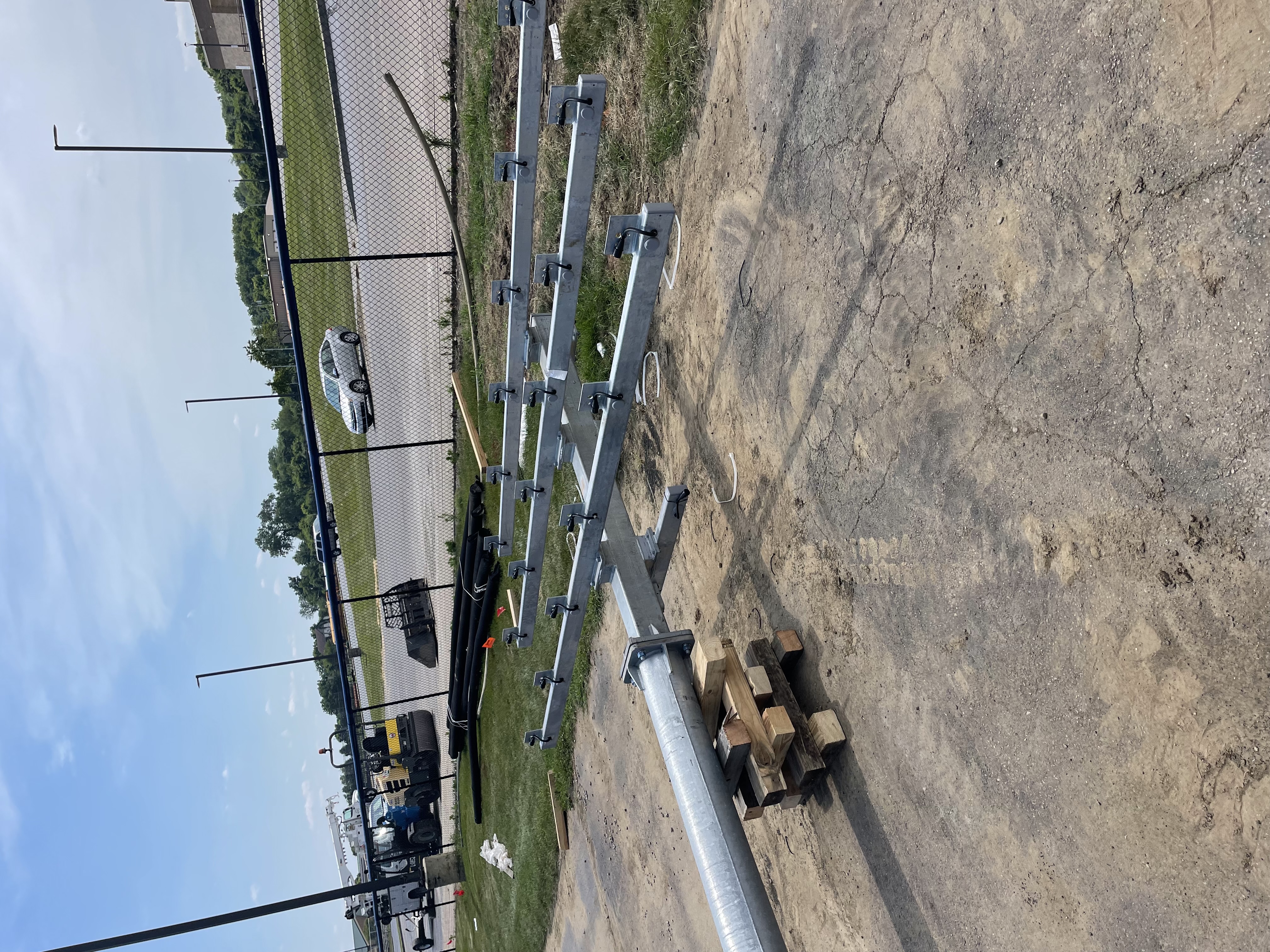 Edgewood Stadium Renovation Project Progress Gallery: Update July 1, 2022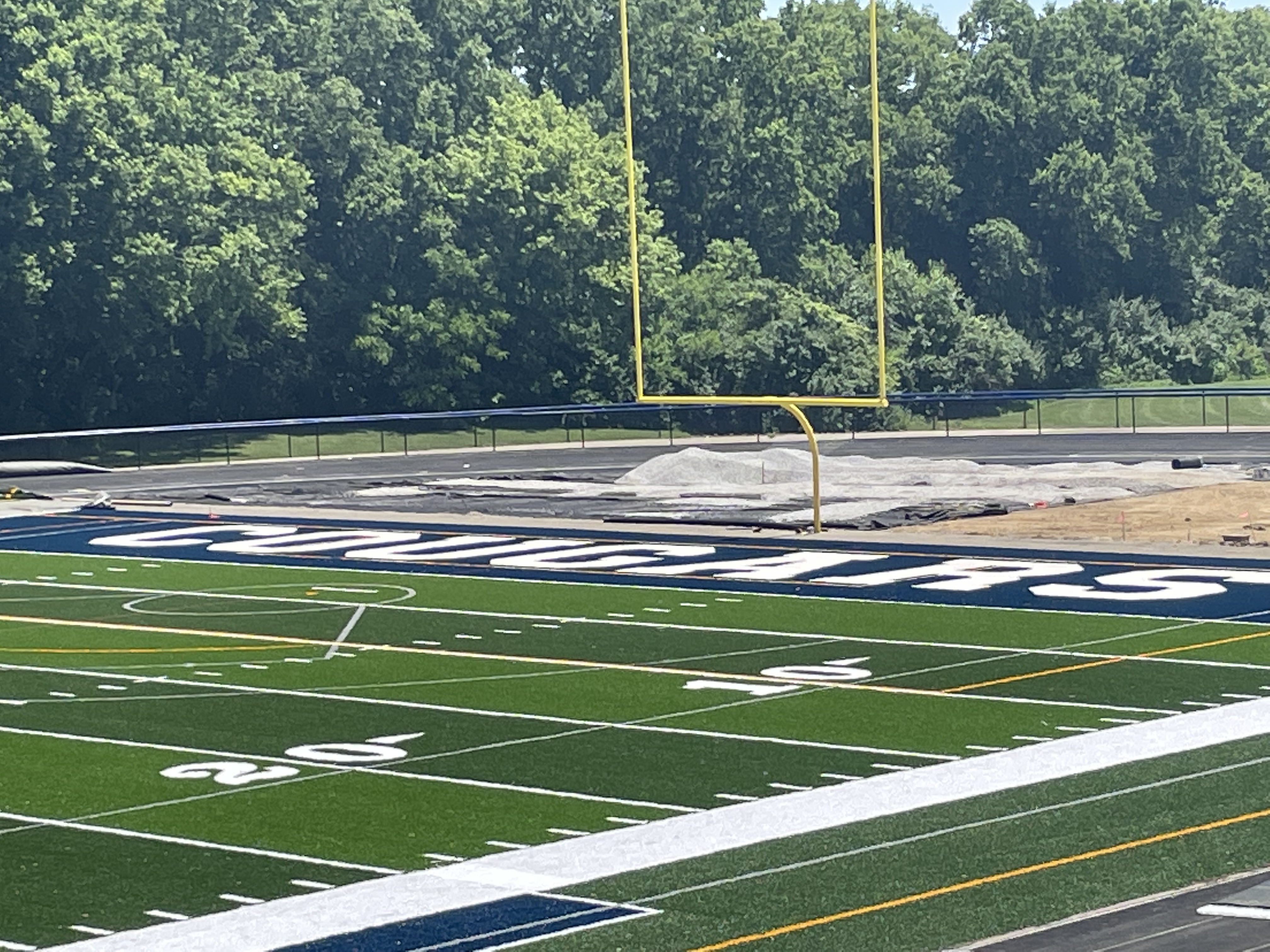 Edgewood Stadium Renovation Project Progress Gallery:
Updated 6/17/22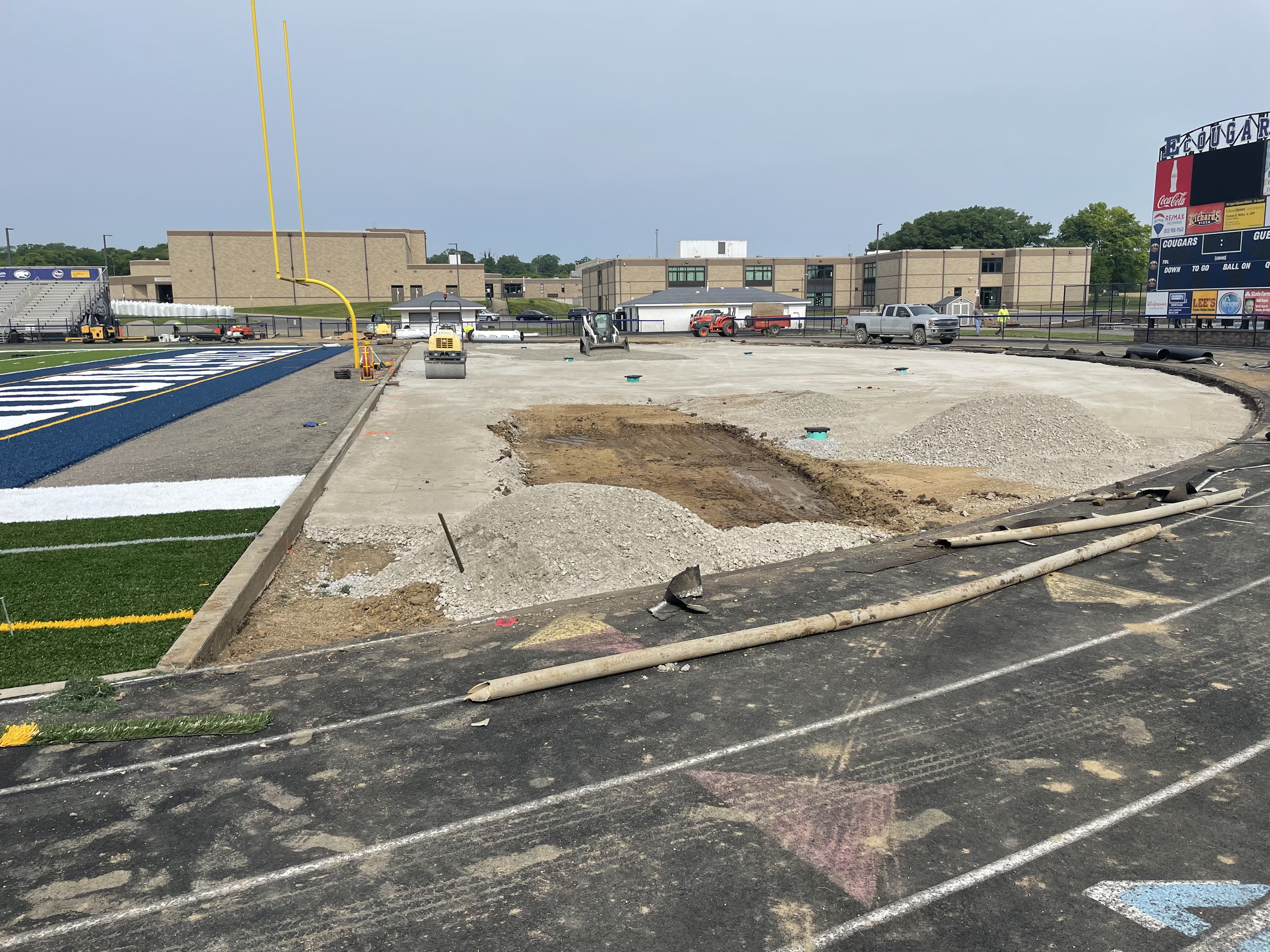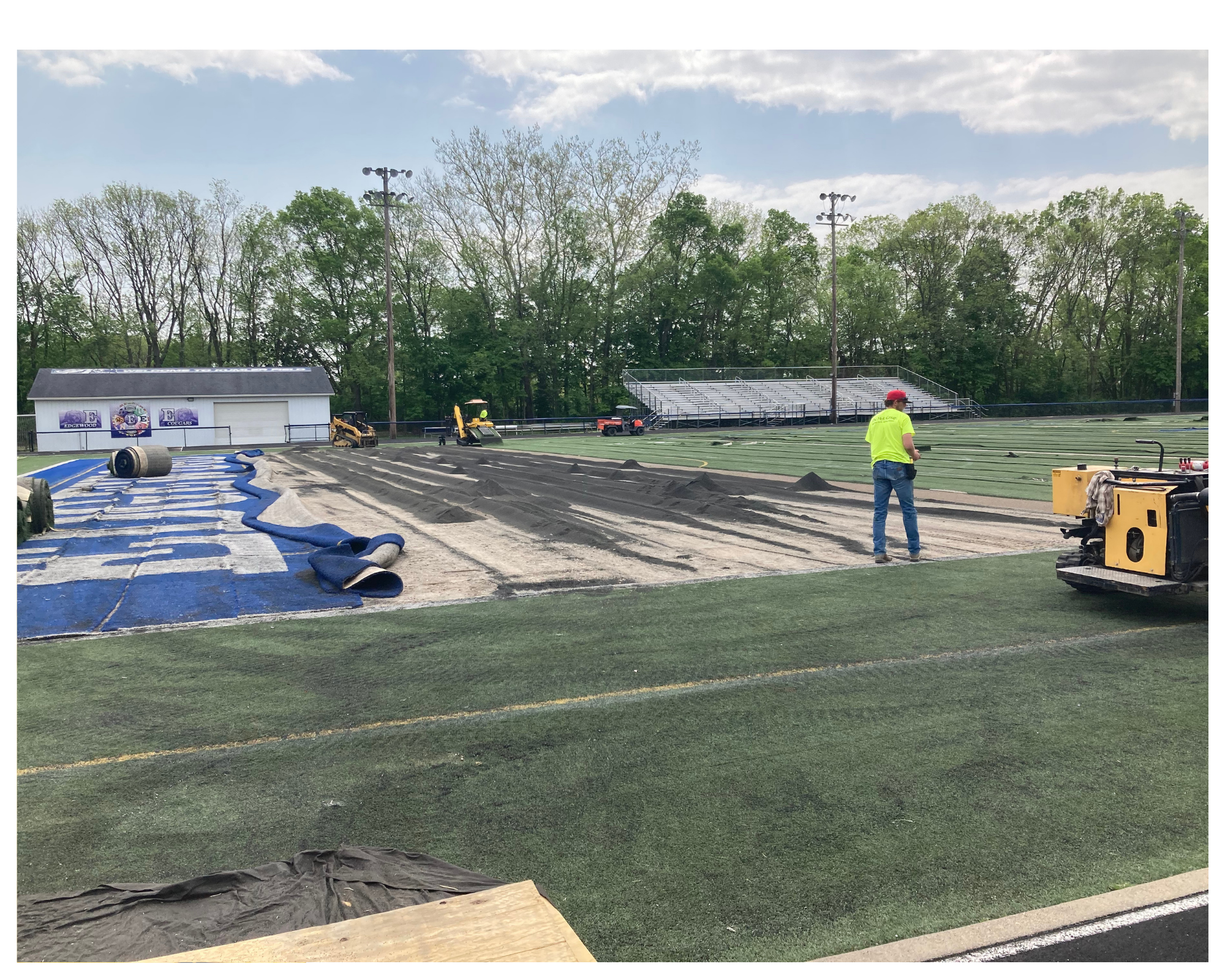 Welcome to the Edgewood Stadium Renovation Project!
Construction on the Edgewood Stadium Renovation Project is to begin on May 10, 2022.
Phase 1 construction which includes field turf, track, and light replacement is scheduled to begin Tuesday, May 10, 2022. The completion date is estimated to be August 1, 2022.
During the time between May 10, 2022, and Aug 1, 2022, no one will be permitted inside the gates of the stadium other than construction teams. We apologize for the inconvenience this may cause but we are sure you understand the importance of the safety of students, family, staff, and the community during this project.
The field renovation project is a joint effort between Edgewood City Schools, corporate sponsorship, and individual donors.
At this point, money has been allotted to complete Phase 1 of the project. We thank everyone who has contributed.
Phase 2 will consist of much-needed concession stand expansion, additional locker rooms, asphalt, additional equipment storage, a new entry gate, and fencing.
To find out how to make a corporate or individual donation, please go to the link below and complete the request for information.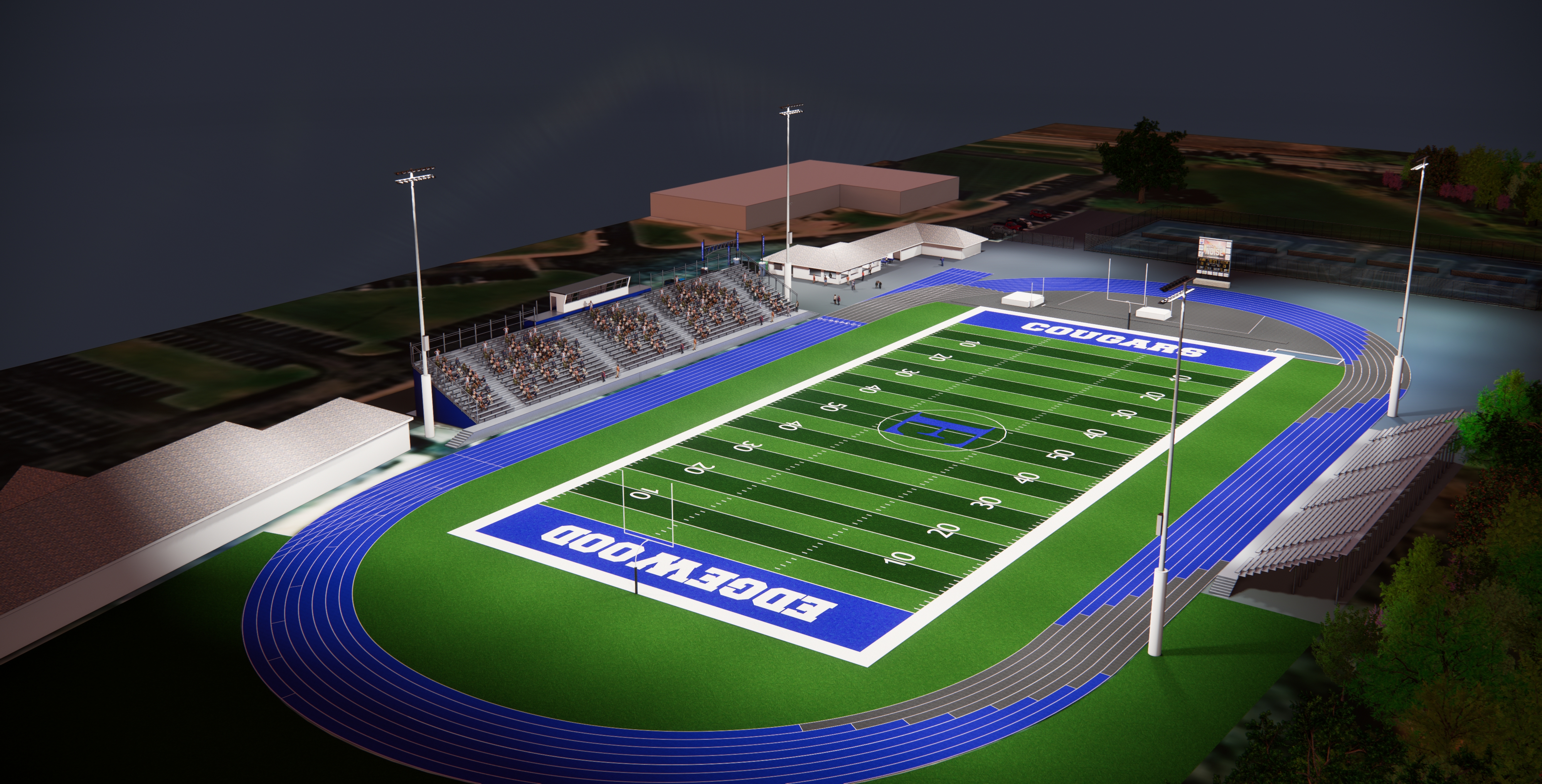 Use this link to get more information about how you can support the Edgewood Stadium Renovation Project through Individual or Corporate Donations.