Edgewood Stadium Renovation Project Progress Gallery: Update July 12, 2022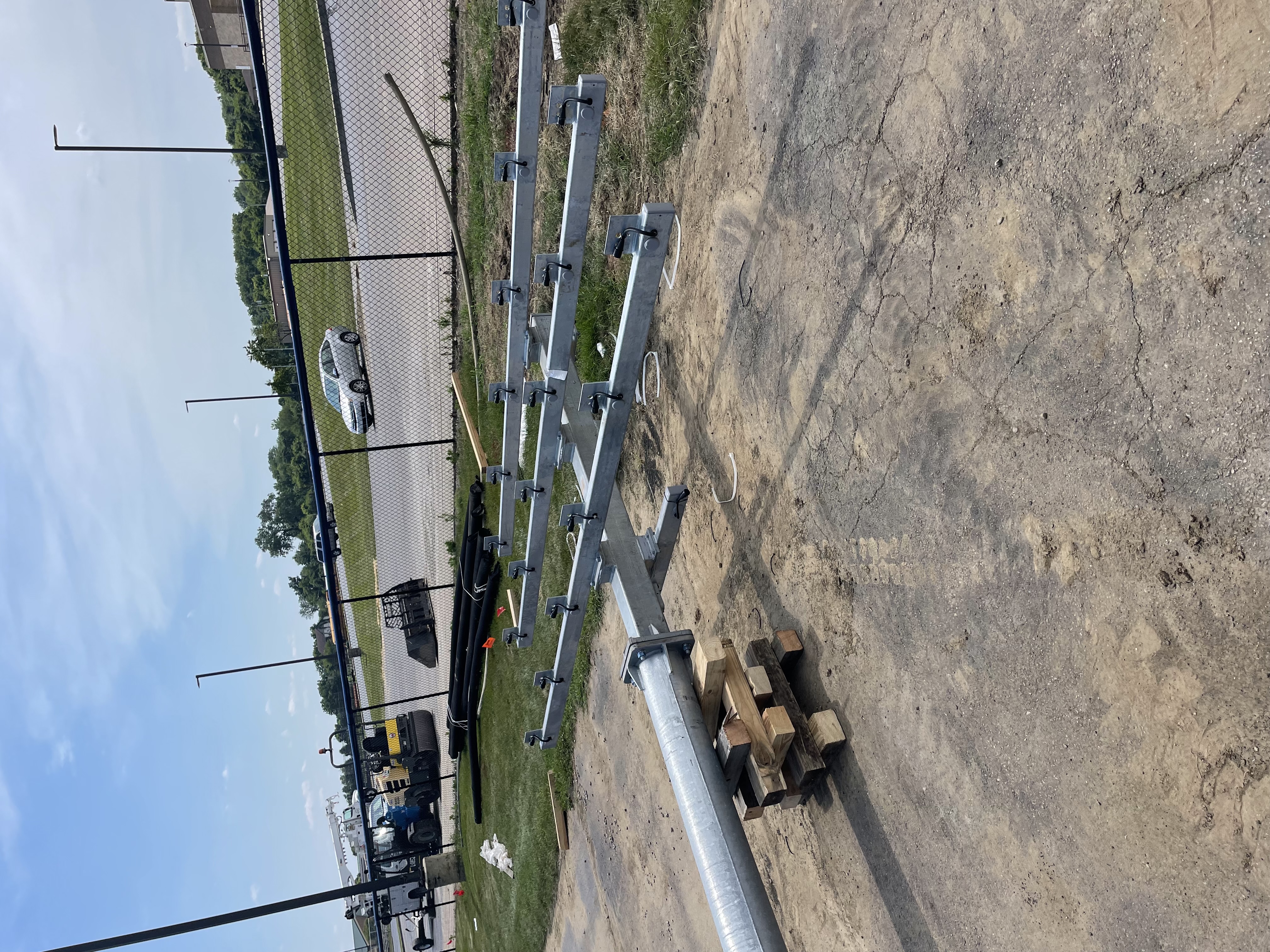 Edgewood Stadium Renovation Project Progress Gallery: Update July 1, 2022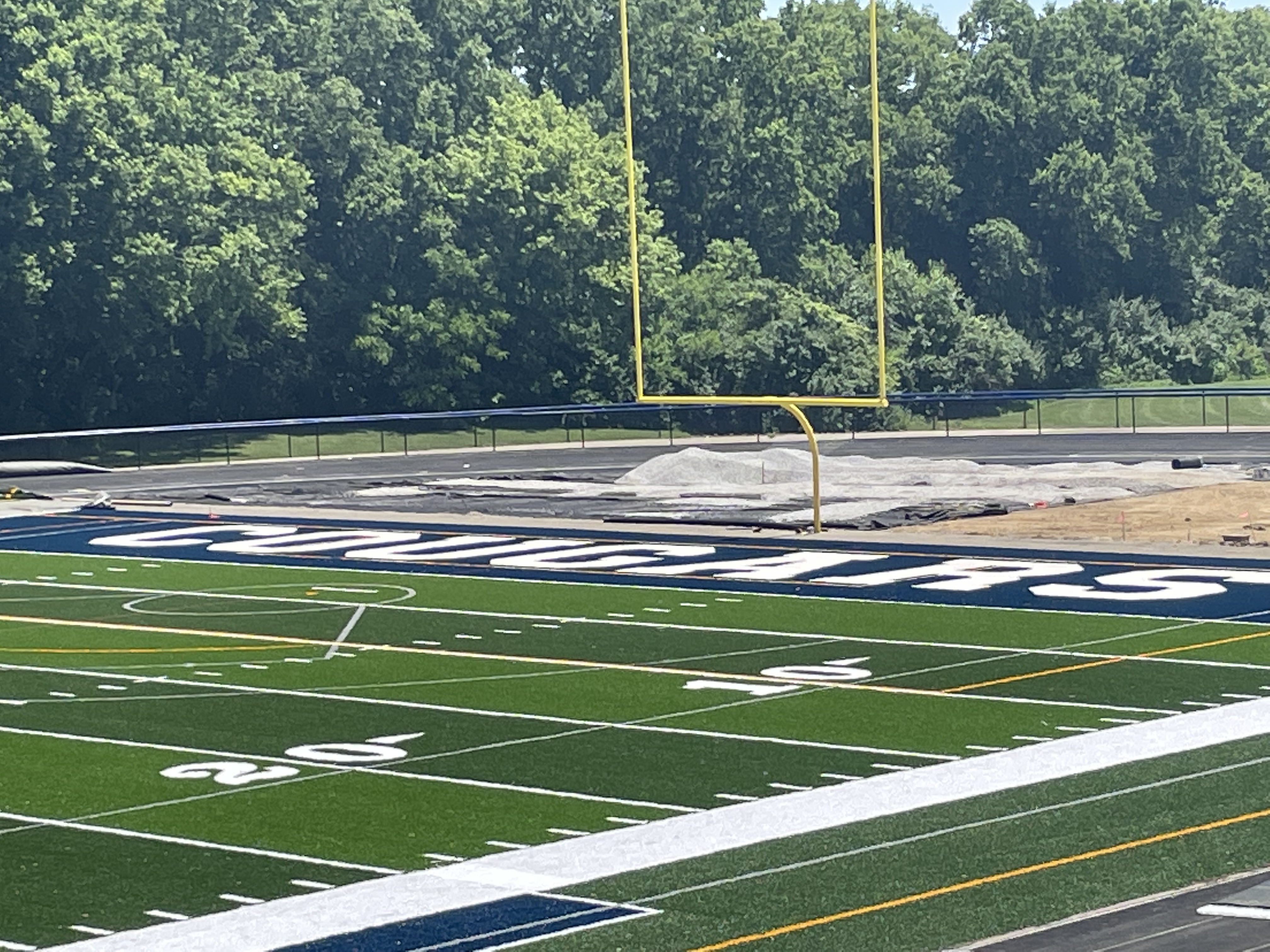 Edgewood Stadium Renovation Project Progress Gallery:
Updated 6/17/22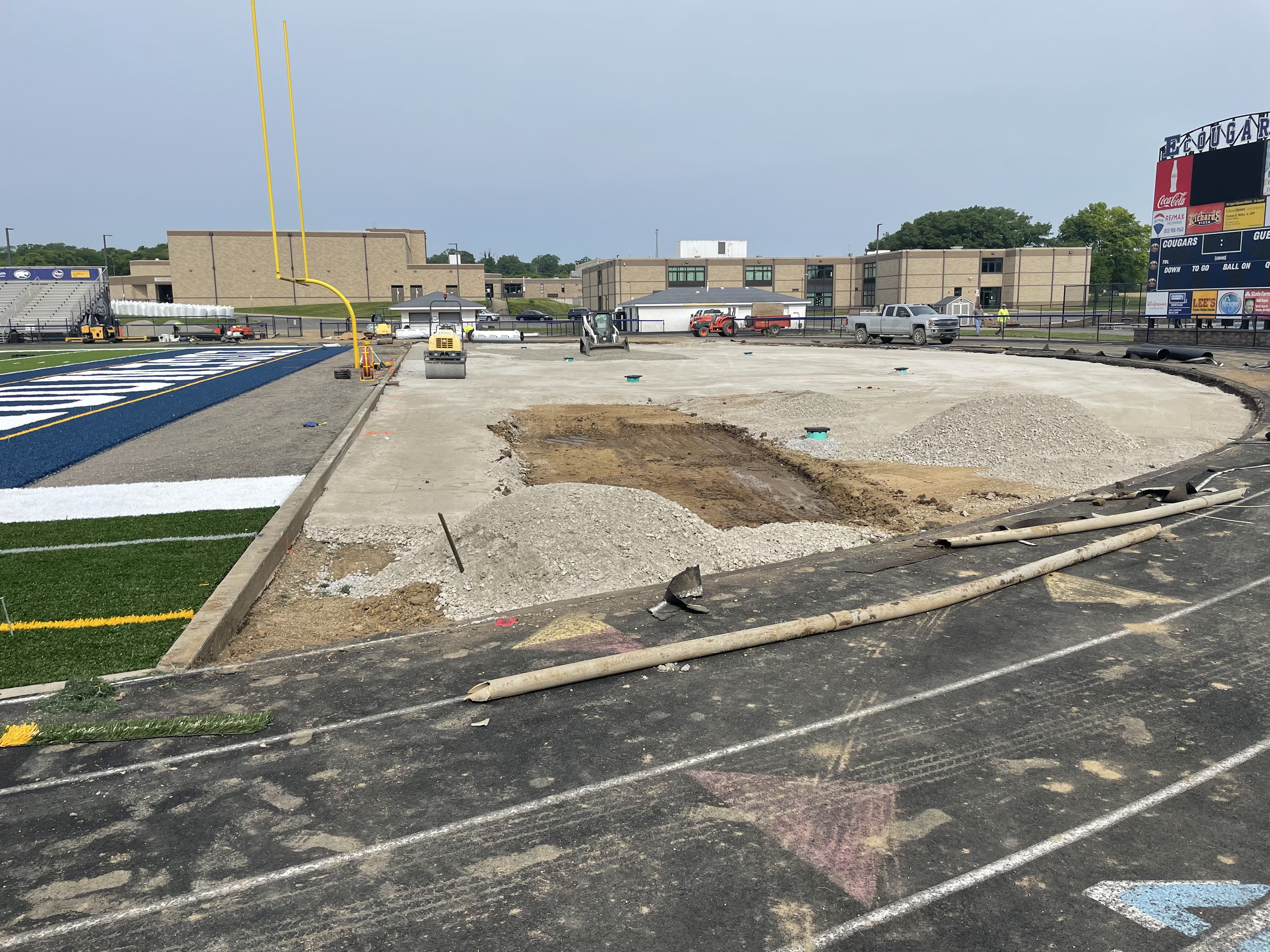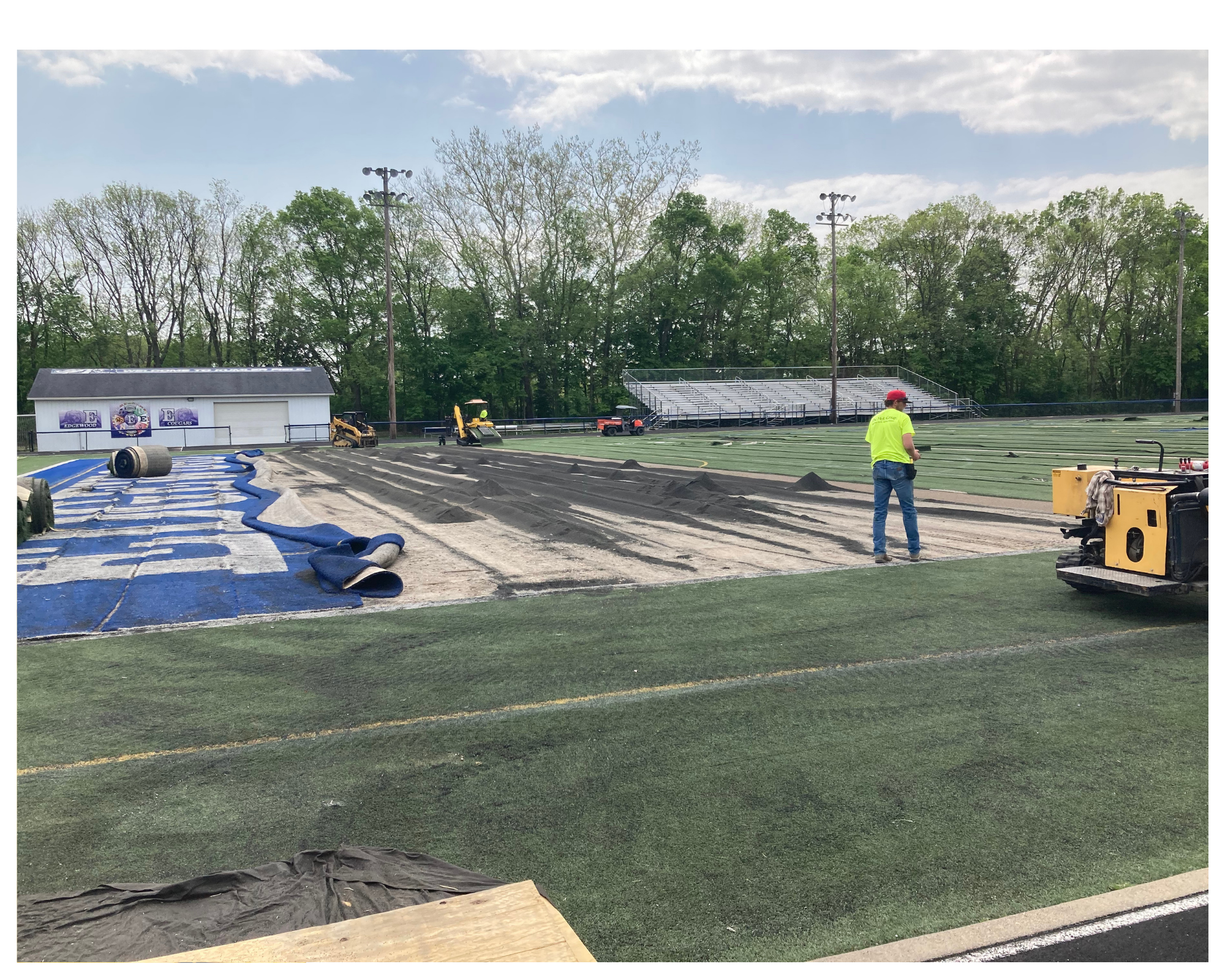 Welcome to the Edgewood Stadium Renovation Project!
Construction on the Edgewood Stadium Renovation Project is to begin on May 10, 2022.
Phase 1 construction which includes field turf, track, and light replacement is scheduled to begin Tuesday, May 10, 2022. The completion date is estimated to be August 1, 2022.
During the time between May 10, 2022, and Aug 1, 2022, no one will be permitted inside the gates of the stadium other than construction teams. We apologize for the inconvenience this may cause but we are sure you understand the importance of the safety of students, family, staff, and the community during this project.
The field renovation project is a joint effort between Edgewood City Schools, corporate sponsorship, and individual donors.
At this point, money has been allotted to complete Phase 1 of the project. We thank everyone who has contributed.
Phase 2 will consist of much-needed concession stand expansion, additional locker rooms, asphalt, additional equipment storage, a new entry gate, and fencing.
To find out how to make a corporate or individual donation, please go to the link below and complete the request for information.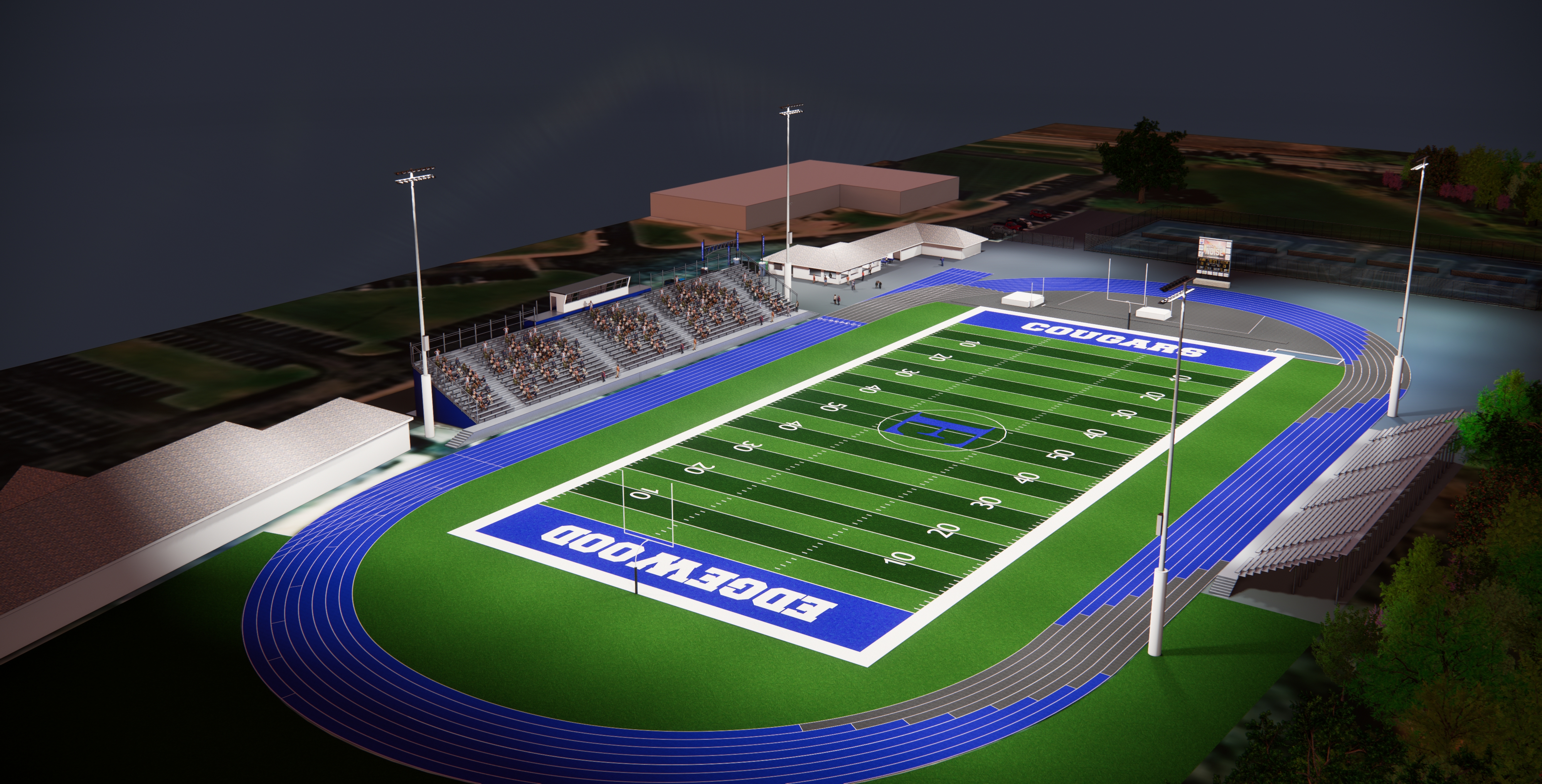 Use this link to get more information about how you can support the Edgewood Stadium Renovation Project through Individual or Corporate Donations.