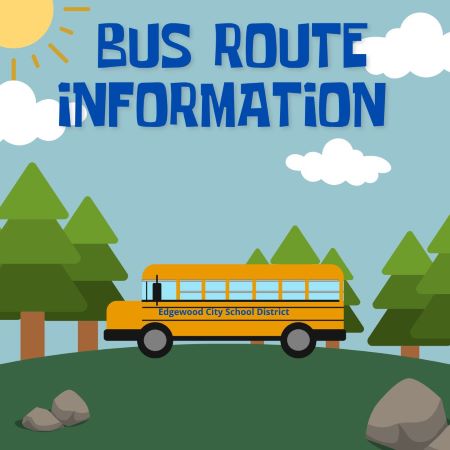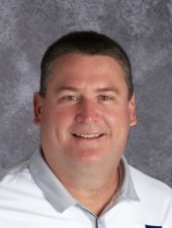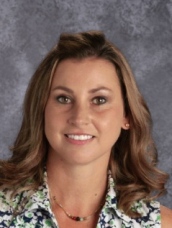 Bus routes for the 2023-2024 school year have been posted. Each bus route list is organized by the school. Click on your student's school (from the list of blue boxes on the left of this screen). When viewing the list, search by address. The bus number along with the pickup (AM) and drop-off time (PM) is listed for each address.
Please use the links to the left to view routes with updated information as of 8/11/23
As a reminder, Edgewood Middle School and Edgewood High School students will travel together this 23-24 school year.
Also, our bus stop locations have changed for all of our school buildings for the 23-24 school year. Students will be walking to the closest bus stop listed on the routes. Students will also need to have the same bus stop location for the school week. If your student gets on the bus at home and off at a different location in the afternoon, this is the schedule they will need to keep, one pickup and one drop-off location.
EXAMPLE OF THIS:
Charlie bus 8 am home Monday through Friday
Charlie Bus 10 pm sitter Monday through Friday
EIS, EPS, and EEC will travel together on the following buses in the morning:
Buses: 01, 08, 14, 24, and 35
Note: EPS and EIS students will ride home together in the afternoon on these same buses.
EEC Kindergarten students will ride HOME on the following buses:
Buses: 02 Purple, 05 Orange, 16 Green and 37 Pink
If you have questions regarding your student's bus route, please call the Transportation Office at (513) 867-3419. Please leave a detailed message along with your name, address, and phone number. Your call will be returned.

If you have moved, you must go to Central Registration, 3509 Busenbark Road (Medical Building) in order to make changes to your child's transportation, along with completing Final Forms, and providing proof of residence. This again is for the safety of your child.

Please arrive at the bus stop 10 minutes prior to the arrival of the bus.

We ask for your patience during the first few weeks of school. Buses typically run later than what is posted on the bus route lists. They will adjust to the posted time within a few weeks of the start of school.

Parents and guardians with Kindergarten students, please be outside at the bus stop for your Kindergartner.

If you would need to reference these route lists in the future, they can be located on our district's website (www.edgewoodschools.com), under Transportation.
Student Safety & Expectations
School bus drivers shall maintain bus discipline in order to promote safety pursuant to all state and local rules and regulations. Pupils have a right to due process as provided by Board Policy. Failure to abide by the following rules may result in disciplinary action including the suspension of transportation services:
Arrive at the bus stop ten minutes early; wait a safe distance from traffic, at least 10 feet from the bus.

While waiting, respect other individuals, their possessions and surrounding property.

If you must cross the street to board your bus, obey the driver's hand signal and walk at least 10 feet in front of the bus. If several students disembark together, those who cross the street to go home should exit first. All students should move directly to their residence side of the street once they exit the bus.

Enter the bus calmly, sit in assigned seat, face forward, and keep aisles clear. In some cases, youngsters will be assigned three to a seat.

Observe Edgewood's Student Code of Conduct, and obey driver promptly and respectfully.

Be silent at all railroad crossings.

Do not eat, drink, or chew gum on the bus.

Carry only those objects, including musical instruments on the bus which can be properly secured and held on a lap. Headphones, boomboxes, balls, toys, etc. must be kept in book bags. All pets stay home! Drivers may confiscate anything carried on the bus.

Do not throw, pass, or hang objects on, from, or into the bus. Keep entire body within bus.
If misbehavior occurs, discipline procedures will generally be based on the following guidelines:
A student will be referred to the office with a write-up from the bus driver stating the misbehavior. Parents will be contacted explaining that an official warning has been given and that misbehavior could result in removal from the bus.

If the student is written up by the bus driver for a second time, the student will meet with the principal or assistant principal. Parents may be asked to attend this meeting.

If a student is referred a third time, severe disciplinary action may be taken, including suspension from riding the bus for a period of time. Parents are responsible for transporting children to and from school when their bus privileges are suspended.

Dangerous acts on the bus may result in immediate suspension from the bus.
Permission to Change Buses or Stops
All students who are eligible for transportation services must ride the bus that is assigned to their route. Switching of buses will not be permitted for the 2023-2024 school year.
Q. Does my child's babysitter or day-care have to be in the same school attendance area as our house?
A. If we are to provide bus transportation to or from school, then yes, the babysitter's home or day-care center does have to be in the same elementary school area for grades kg and up. We simply don't have enough buses and drivers to take students being picked up in one school area to different schools in the other areas.
Q. What if circumstances arise that I may need to change sitters?
A. If you cannot find one in the same attendance area then you will need to provide transportation.
Q. Can I have different pick-up and drop-off arrangements on different days of the week?
A. We know there are many situations where it would help if we could do this. But our experience is that it gets so complicated keeping track of the children that their safety could be compromised. For that reason, we ask that the pick-up and drop-off arrangements be the same Monday through Friday.
Q. What if I have moved or would like to make changes to my child's transportation?
A. You must go to Central Registration, 3509 Busenbark Road (Medical Building) in order to make changes to your child's transportation, along with completing Final Forms, and providing proof of residence. This again is for the safety of your child.
Q. Suppose one day my child is planning to take the bus home but then something comes up and I need to pick her up after school. How can I let her know?
A. If you call the school, we will tell your child not to take the bus but instead to wait for you to arrive in the office area. You can then pick up your child at dismissal time. You may be asked for photo identification, in order to ensure your child's safety.
Q. How can I find out my child's bus stop and when the bus will come?
A. The route information is available on the district website or at your child's school.
Q. Who do I call if I have other questions?
A. Please feel free to call our Transportation Department at 513-867-3419 or email phaun.robinson@edgewoodschools.net.