Hello Edgewood Families, TriStateFootball.com nominates high school football players for the title of "Player of the Week" and allows the community to vote on the winner. Only one player per week is awarded this title. Edgewood varsity football player Braden Sullivan has been nominated for "Player of the Week"! Braden Sullivan, Edgewood, Jr, WR – Hauled in three receptions for 116 yards with two touchdown catches and also had 166 all-purpose yards as the Cougars edged Clinton-Massie, 27-20. To vote for the Player of the Week, please visit
https://tristatefootball.com/2022/08/vote-player-of-the-week-week-2-3/
The polls will close on Wednesday, August 31st, 2022 @12pm ET so please vote today!

Friday, August 26, 2022, Edgewood will host its first home football game. There will be a Pregame Ribbon Cutting Ceremony celebrating the renovations of Kumler Field and the Stadium Renovation Project at approximately 6:40-6:50 PM. At halftime, Edgewood will recognize the Corporate Sponsors who have so generously supported this project. Without their support, and the support of our local community members, many of the renovations would not have been possible. Please remember that tickets must be purchased in advance at
https://edgewoodcougarathletics.com/event-tickets
Hope to see you at the game!


Dear Edgewood Families, Here is the link to the Edgewood Athletic Livestream page on the Edgewood website.
https://www.edgewoodschools.com/page/livestreams
The link will take you to the Edgewood website page where you can log in or create an account and select purchase options to watch listed athletic events live or on-demand There are various options for purchase available. We are hoping this allows our community to enjoy the excitement of the events when they are unable to be here in person. Thank you and enjoy!

Chatterbox Sports will be hosting its first Edgewood Sports Show with Coach Scott Clemmons this Thursday, August 25th. The show will be broadcast on the Chatterbox Sports website and Chatterbox Twitter. Chatterbox website link:
https://chatterboxsports.com/
It starts at 6:00 pm at Richards in Trenton. The show will highlight the football team each week (their previous game and their upcoming match-up). Each week they will highlight a different sports team before the football team highlights. Tomorrow, Thursday, August 25, they will highlight both golf teams before the football team highlights. Please plan to tune in!

Today was the first day for Kindergarten students whose last names started with the letters N-Z. This second group of students was just as excited as the first about being at school and so were their teachers. In the gym Mr. Banks and a team of staff members were helping students find their teacher's name so they could get in line preparing to go to class and start their learning adventure for the day. I overheard Mr. Banks introduce two young ladies as one sat down behind the other. My heart melted as I heard the first five year old tell the other they would be friends, complimented her on her outfit, and started a conversation.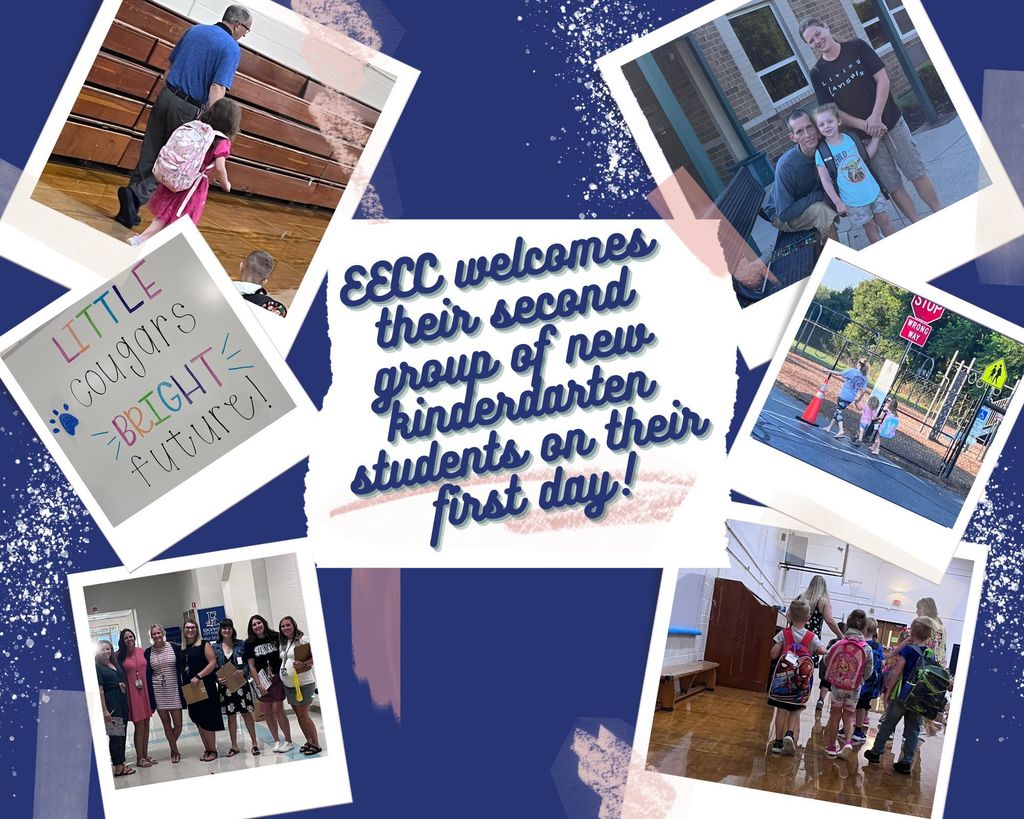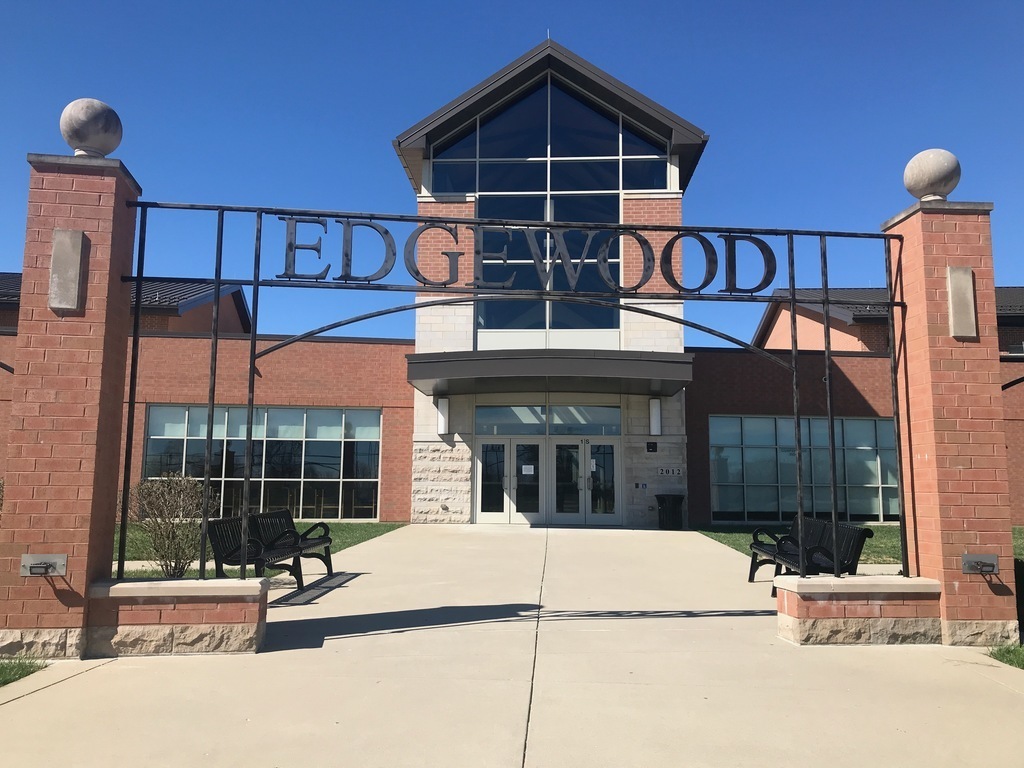 Today was the first day for preschool and kindergarten students at Edgewood Early Childhood Center. They were welcomed by smiling staff members who ensured a safe arrival on the first day of school. The excitement from the students and staff could be felt in the air as students talked with their friends and walked to class for the first time with their new classmates. Wishing them a fabulous first day here at Edgewood!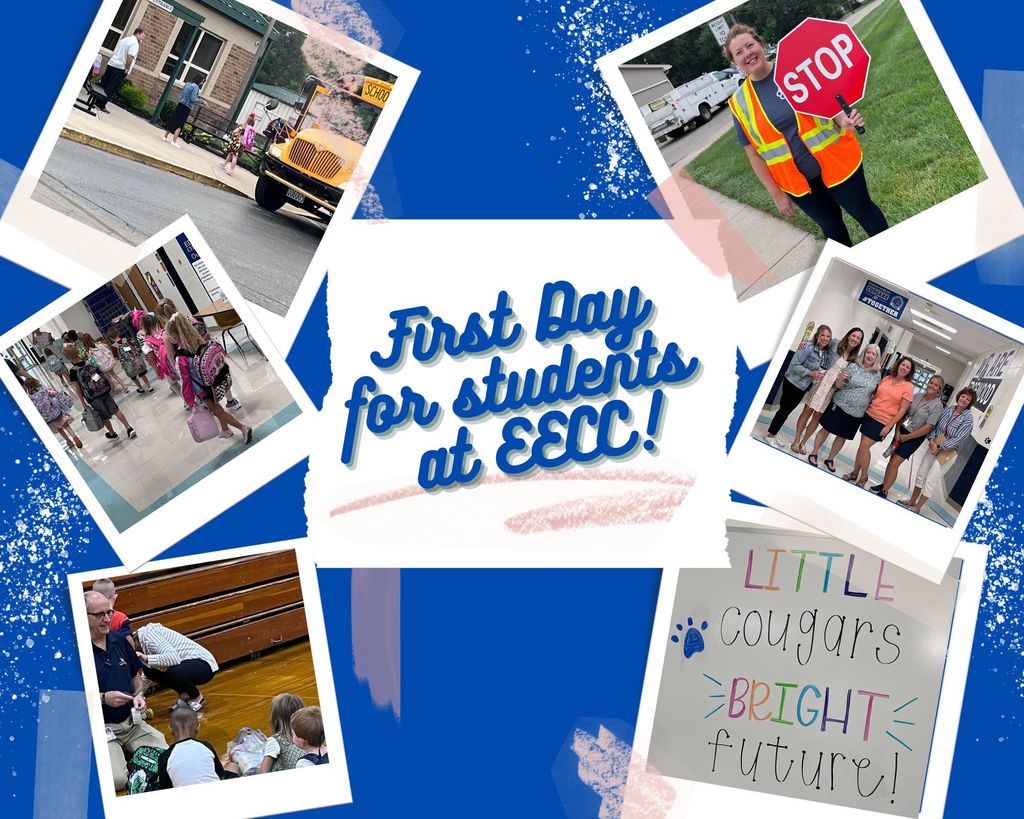 Dear Edgewood Early Childhood Families, The next three days are full of firsts being the first day of school for Preschool and Kindergarten. We are excited to have your students starting the year at the Edgewood Early Childhood Center. We hope you will join us in a little fun activity. If you choose to share your child's first day of school photo with us, please include your child's name, teacher's name, and your written permission to share the images on the website and social media in case your final forms have not yet been completed. Thank you and read on to join the fun! Monday - AM PS and KG Students with last names starting with A-M only Tuesday - PM PS and KG Students with last names starting with N-Z only Wednesday is the first day for all kindergarten students to meet with the entire class of new friends. Since this is the first school experience for many of our students, we would like to have a "First Day of School" photo contest. Send your best/favorite first day of school photo to
pam.theurer@edgewoodschools.net
. Photos should be submitted by the end of the school day Tuesday the 23rd. The images will be posted on Facebook on Wednesday the 24th. Make sure you share the post with your friends. The three students with the most likes by Friday the 26th at midnight will have their photos posted on the District Website and receive books that you can read together at home. Again, include your child's name, teacher's name, and permission to use the images, as well as update the media permission to yes on Final Forms. Thank you and enjoy these first "school firsts" in your child's life!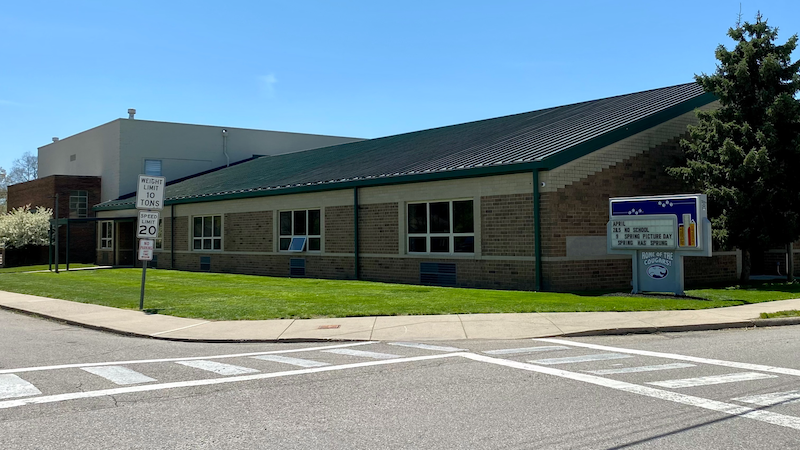 Dear Edgewood Families, We had a very successful first day here at Edgewood! Thank you to everyone who helped make that possible. Please use the link to access the Edgewood Back to School News for August 2022. 
https://online.flippingbook.com/view/637191602/
  We hope you enjoy it!

School has started but it's not too late to complete an application for the Free and Reduced School Meals & Fee Waiver Program! Remember, you do need to apply in order to qualify for this year. Applications for the 2022-2023 school year must have been completed after July 1, 2022. The program that provided free meals to all students as part of Covid Relief is no longer in place, therefore you must complete an application in order for your child/children to receive a free or reduced-price meal and possibly a waiver of school fees. You can apply anytime during the year. If your circumstances change during the year you may want to consider updating your application. The information to follow has previously been sent out but may assist you as you determine qualification and to assist with the completion of the application processes. Thank you and enjoy your day! Previously emailed information: Dear Edgewood Families, The following are important reminders concerning student lunches: If your child will be buying lunch, you can now go on EZpay and apply funds to your child's account so that you are ready for the first day of school. The EZ pay link can be found on the Edgewood District website. The United States Department of Agriculture did not extend the food service program waivers for 2022-2023 that were implemented as part of the nation's COVID-19 response. Therefore in order for students to receive free or reduced-priced meals during the 2022-2023 school year, families need to complete the online application and qualify. Even though you may have not qualified in the past, new income guidelines are now in place. Applications are currently being accepted and can be submitted @
www.lunchapplication.com
If you completed an application for the Free & Reduced Meals and Fee Waiver Program BEFORE July 1, 2022, you will need to resubmit your application. Applications for the 2022-2023 school year became effective July 1 and after. For those who have not applied, or want more information before applying, we have included the income eligibility chart on the Food Services page of our website to assist you in making that decision. If you have already declined the application in Final Forms and now wish to apply, you can go back to Final Forms and complete only that section if the rest of your child's information is already updated. You can also use the link provided below to complete the application process. You will need your child's School ID number. Please contact your child's school if you do not have your child's School ID Number and you intend to apply. They should be able to get that number for you. We have received some paper copies already. If you are submitting your application by paper, please remember to complete Part 6 of the application including your signature. Incomplete applications cannot be processed and you may experience delays in processing as applications are returned for completion. Approval of the "Reduced Price" status allows for Lunch to be received for $0.40 and Breakfast for $0.30 regardless of grade level or building. There is no reduction in school fees should you qualify for reduced-priced meals. Meal Prices 2022-2023 Breakfast $1.50 All buildings Lunch – Edgewood Primary, Edgewood Intermediate, Edgewood Early Childhood Center $3.00 Lunch - Edgewood Middle & High School $3.25 If you have any questions, please contact David Jewell at
david.jewell@edgewoodschools.net
. Thank you and we look forward to serving your students this year.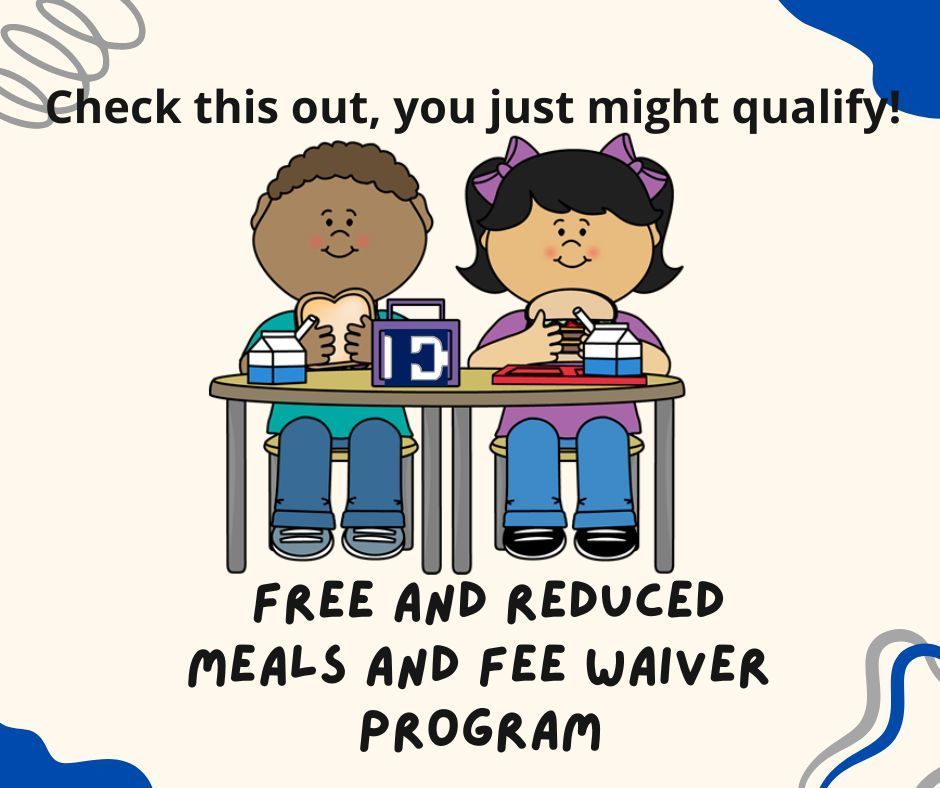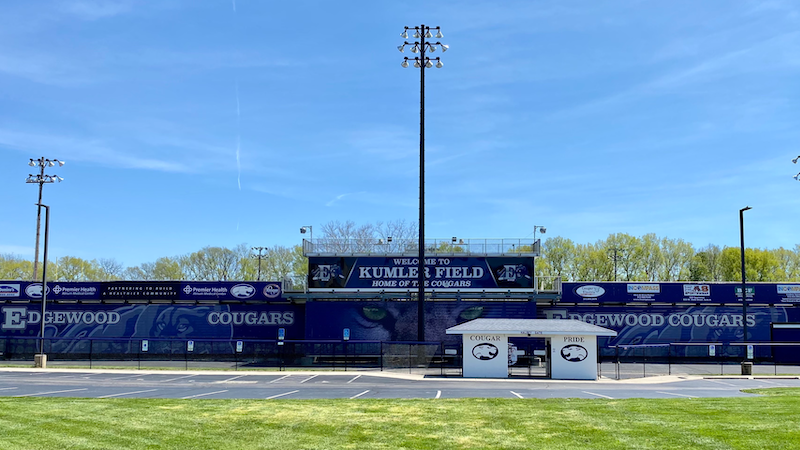 Dear Edgewood Families, Saturday, August 20th signifies a return to home athletic events for the Edgewood Cougars and their newly remodeled stadium at Kumler Field which features a new synthetic turf, a new track, and LED lighting system.  The busy schedule includes: JV Football vs Milford 10:00 am FR Football vs Milford 12:00 pm JV Boys Soccer vs Princeton 2:00 pm Varsity Boys Soccer vs Princeton 4:00 pm JV Girls Soccer vs Monroe 6:00 pm Varsity Girls Soccer vs Monroe 7:30 pm Tickets are $7 and must be purchased online at: edgewoodcougarathletics.com/event-tickets -- Go Cougars!! Larry Cox Director of Athletics Edgewood High School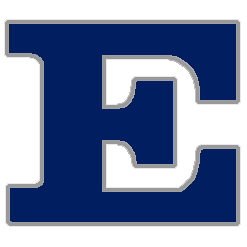 Good Morning Edgewood Primary Families, The start of the day was great! I wanted to remind families that you must have your pick up placard in the window of your vehicle for car riders. If you did not pick one up at Open House you will need to come to the walk-up area to pick up your child, which is now at the side door by the main entrance. You must present your license or photo identification when picking up without the placard. All parents/guardians walking up will also need to present the placard for us to dismiss students. Have a wonderful day, Ms. Halsey

The Boys Soccer match vs. Waynesville, originally scheduled for August 18, has been moved to August 27 with the JV match starting at 10 am and the varsity at noon.

This morning Edgewood staff met at Cougar Lobby to celebrate the beginning of a new school year. Superintendent Fussnecker gave a humorous yet heartfelt welcome and sincere appreciation for all of the hard work done over the summer to prepare for the return of our students. Sixty-eight staff members were recognized for reaching milestones of completing five, ten, fifteen, twenty, and twenty-five years in the district. Congratulations and thank you!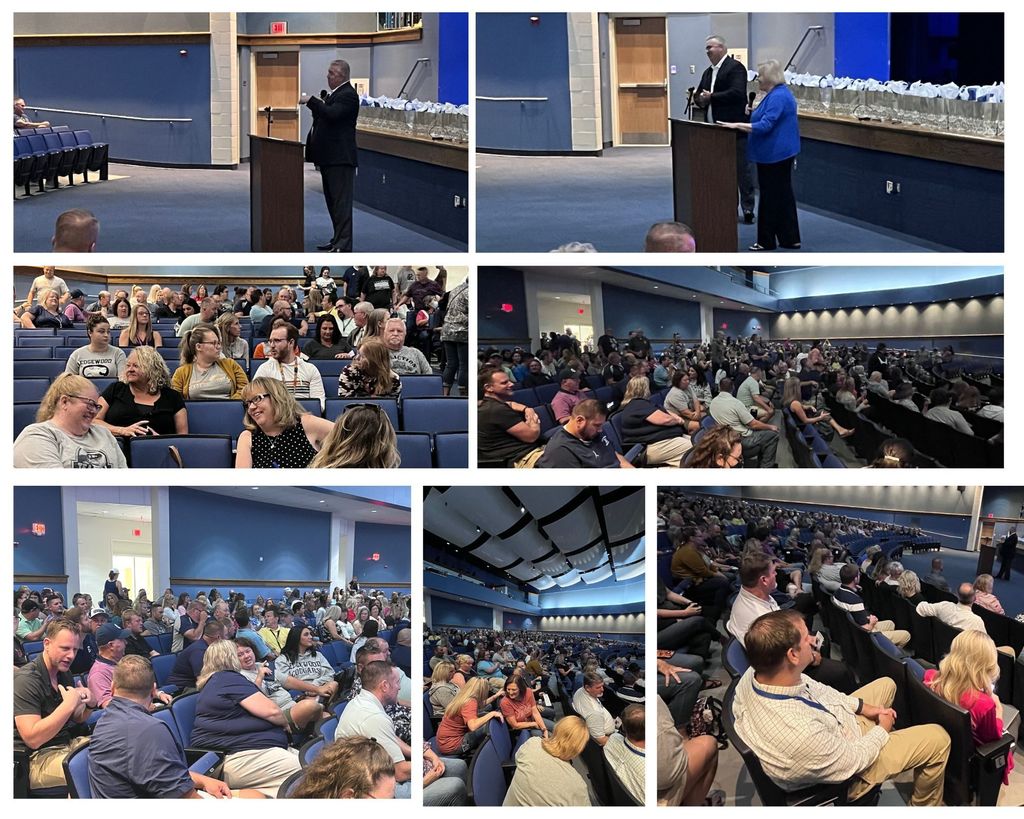 Dear Edgewood Families, Below is information about ticket sales for the Varsity Football Game against Milford this Friday, August 19th. Enjoy the game! Ticket Information: Please note we will offer $8.00 presale online ONLY from Wednesday until Friday at 3:00 pm. On Friday after 3:00 pm, all tickets turn into a general admission ticket at $10.00. ONLY ONLINE TICKETS WILL BE SOLD PREGAME AND BEFORE/AT THE GAME. Online Ticket Link:
https://www.milfordathletics.org/about-us/ticket-office-6/
Live Stream: We will continue to offer live streaming option for many of our MHS athletic events. A Professional Broadcast by ESP Media will be available for the game on this website:
https://www.watchhssports.tv/
The cost of the stream is $10.99.

Hundreds of families and students came out for last night's Open House events for 1st, 3rd, and 6th graders here at Edgewood. It was great to see so many excited families, students, and staff packing the hallways in anticipation of the start of the school year.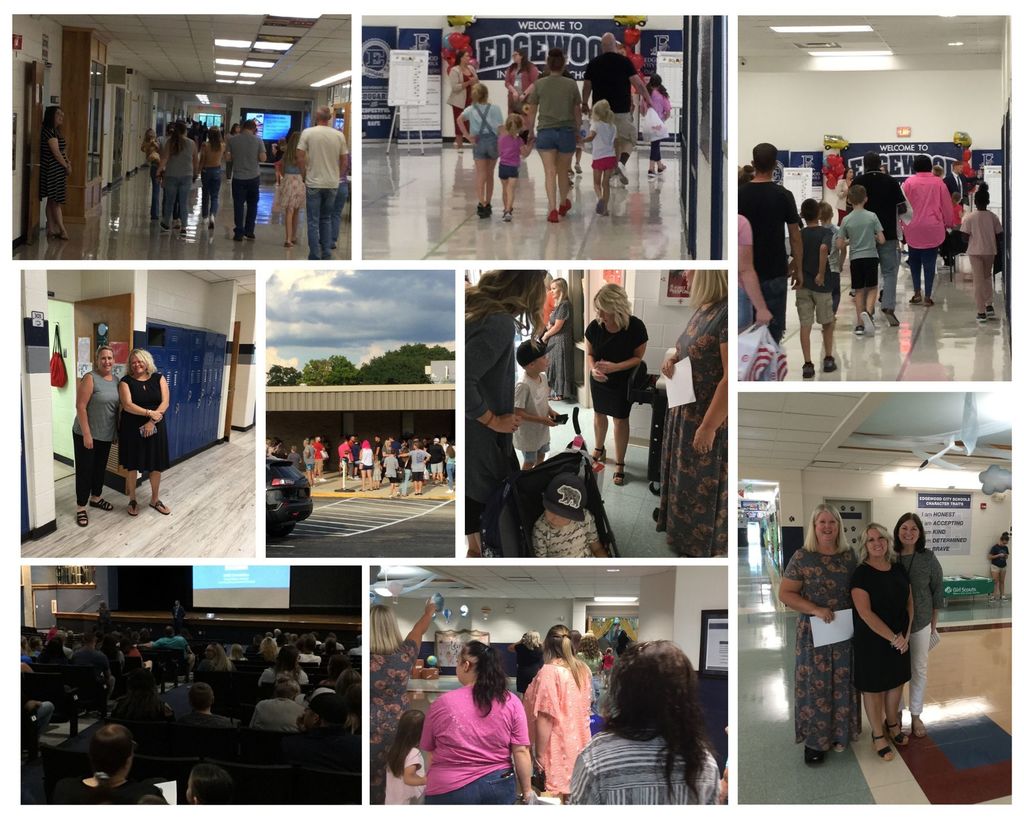 Edgewood Open House Reminder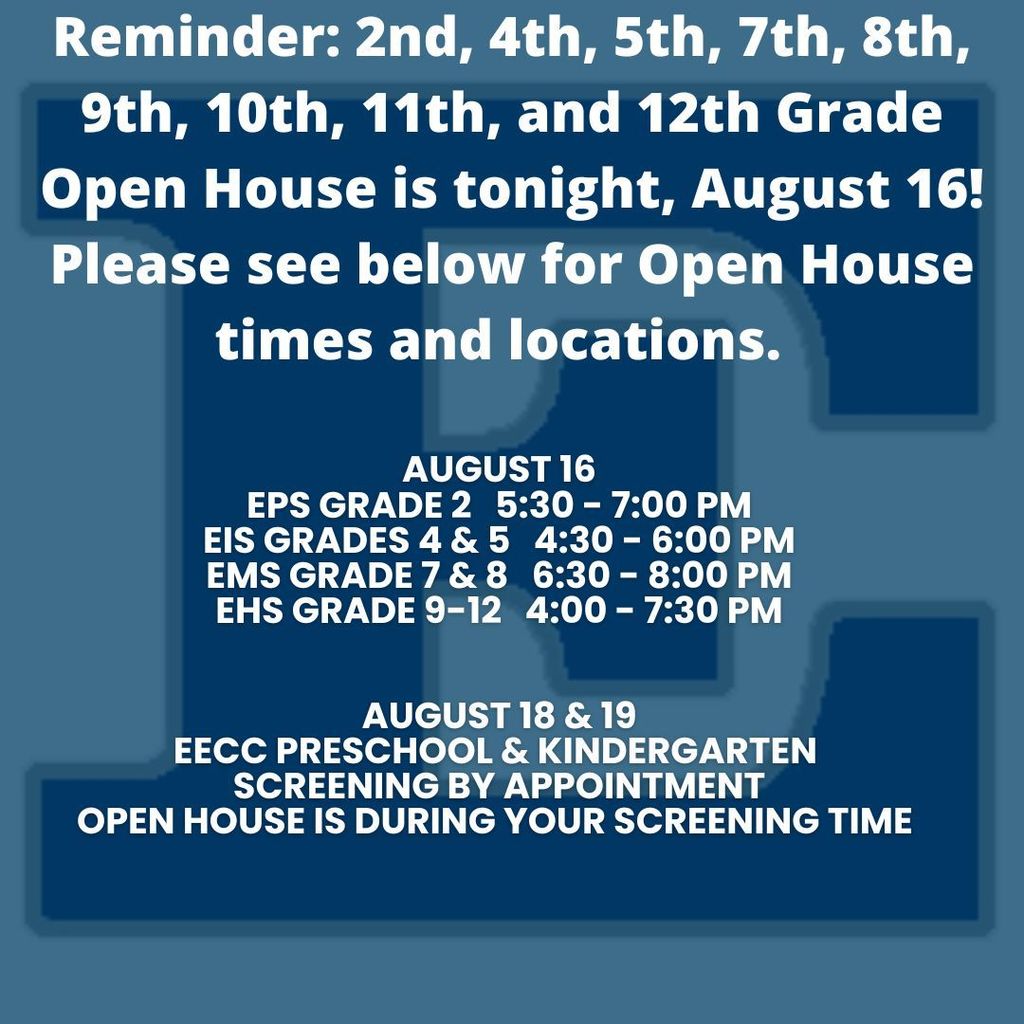 The Annual Edgewood Basketball Golf Outing will be Saturday, September 17th, 1:30 pm shotgun start at Walden Ponds Golf Club. We would love for you to come out for a fun day of golf while supporting both the boys and girls basketball programs! Feel free to forward to friends, family, co-workers, etc. Registration and information is below. Thank you!

Edgewood Open House Reminder