Attention Middle School Parents/Guardians, Our middle school students and staff will be taking part in a lockdown drill tomorrow, Wednesday, January 27, 2021, at 1:15 PM. These emergency preparedness drills occur throughout the school year. We strive to do the best we can to ensure the necessary systems and procedures are in place.
The tipoff times for tonight's Edgewood vs Northwest home basketball games have been adjusted: 5:15 PM - Freshman 6:30 PM - JV 8:00 PM - Varsity
Attention high school parents and students. The high school will be open, and classes will resume during their typically scheduled times tomorrow, Friday, January 22, 2021.
Due to essential staff being quarantined, the high school will be closed tomorrow, Thursday, January 21, 2021. The staff should report at their normal time. The Virtual Parent Conferences and Virtual Open House will be held Thursday evening.
Attention parents of remote student learners, we will be sending out an informational letter tomorrow afternoon providing you the opportunity to sign up for the Remote Meal program, which runs from Tuesday, January 12th - March 2nd.
Welcome Back, Students! As a reminder to all parents and students returning to school, Edgewood City School District will be providing free breakfast and lunches for the remainder of the school year.
Edgewood Athletics - Dec.21-23 Mon., Dec. 21 Swim at Harrison EMS BKB at Taylor 4:30/5:45 EMS GBKB vs Taylor canceled Tues., Dec. 22 HS BKB vs Badin FR. 3:00, JV 4:30, Var 7:30 HS GBKB vs Badin Var. 6:00 Wed. Dec. 23 EHS Wrestling @ Mason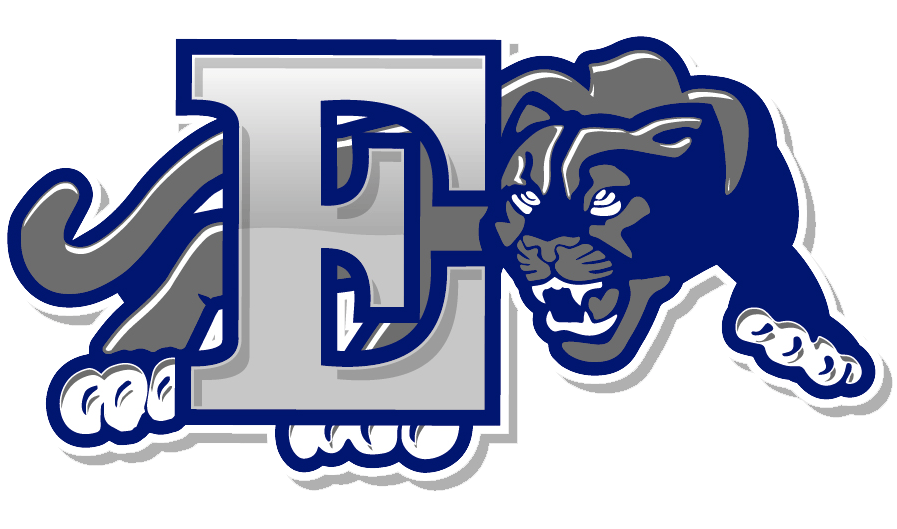 Thurs. Bowling vs Northwest today at Oxford Lanes 4:00 PM Fri. Bowling at Talawanda Oxford Lanes 4:00 PM Basketball at Talawanda Tip time Frosh 4:30/JV 6/Var. 7:30 PM Sat. Wrestling at Centerville 8:00am Basketball at Madison Tip time - Frosh 4:30/JV 6/ Var. 7:30 PM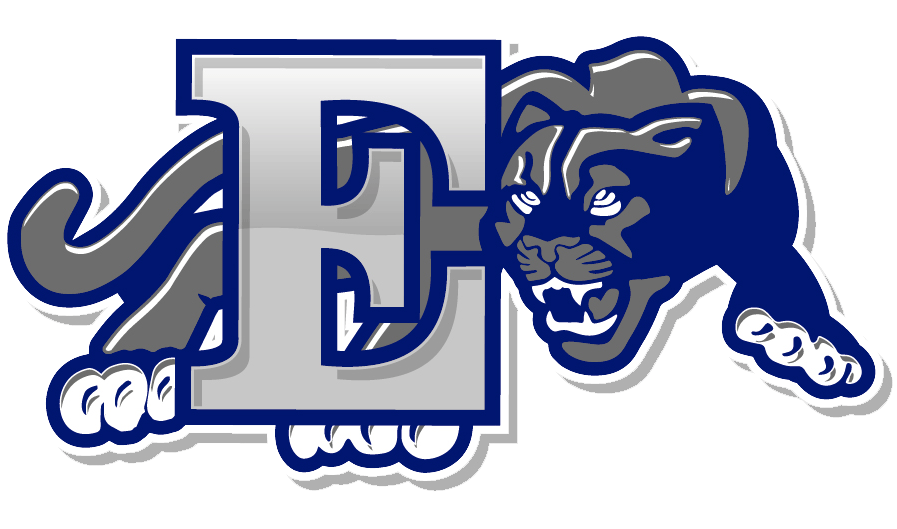 Update Tonight's Lady Cougars Basketball team vs. Ross Lady Rams game will feature a Varsity Only. Tip time 7:30 pm. JV "A" and JV "B" is canceled. "Senior Night" has been postponed and will be rescheduled at a later date.
EES Spirit Week kicks off next week beginning Monday, with Holiday Headwear. Hats, headbands, or bows! Wear your favorite festive headwear to show your spirit!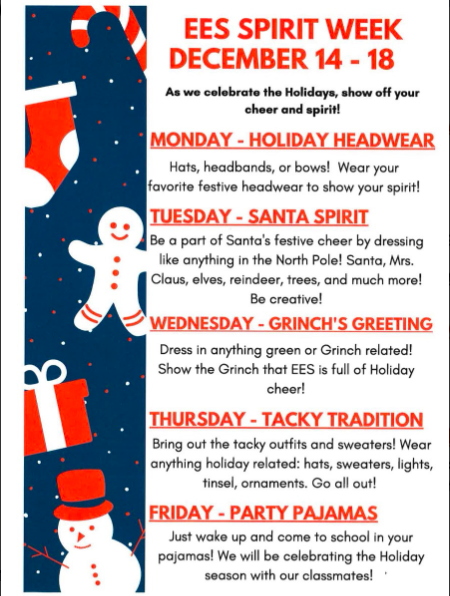 The UNDEFEATED Lady Cougars defeat the undefeated Loveland Lady Tigers 55-51 in OT! The team is now 4-0 with WINS over Beavercreek, Monroe, Wyoming and Loveland. The team travels to Talawanda on Wed. Dec. 9 tip time @ 7:30pm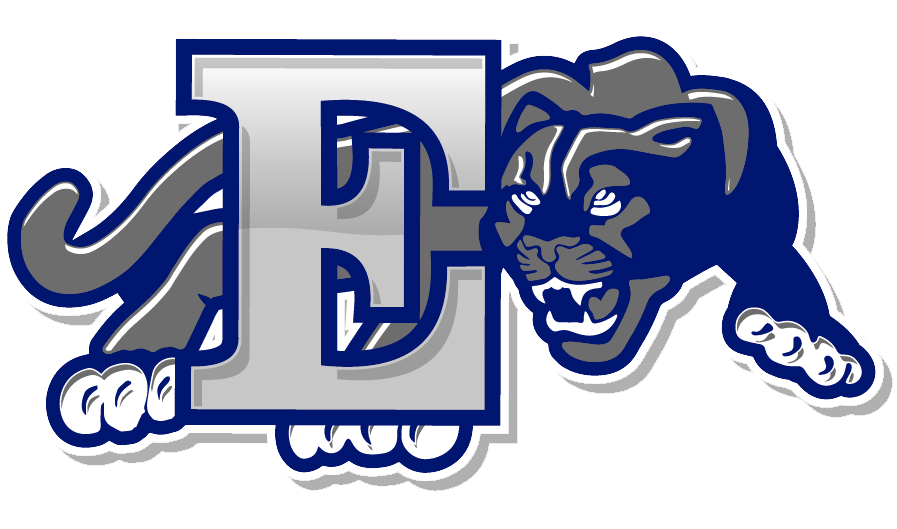 Good Luck to the MS wrestlers as they travel to Wilson Jr. High for a dual match this afternoon beginning at 4:00pm.
Good Luck to the Boys & Girls Bowling teams as they travel to Colerain Bowl to compete against Mt. Healthy. Matches begin at 4:00 pm.
Good Luck to our EDGE wrestlers today as they host Franklin and Northwest in a tri-match this afternoon beginning at 5:00pm.
Good Luck to our Boys Basketball team as they travel to Monroe HS. Tip time for the JV game 5:00pm; Varsity tip at 7:00pm. Freshman game has been cancelled.
On Monday, November 23rd, 2020 members of the Edgewood Board of Education decided not to enter into an agreement with the Ohio Facilities Construction Commission (OFCC) at this time. Due to the challenges brought about by the COVID-19 pandemic and the uncertainty of the financial situation, the board thought it was best to revisit this at a later date. The board would like to thank everyone who served on the Community Advisory Team. The meetings and feedback from the surveys were very beneficial and will help guide our discussions in the future.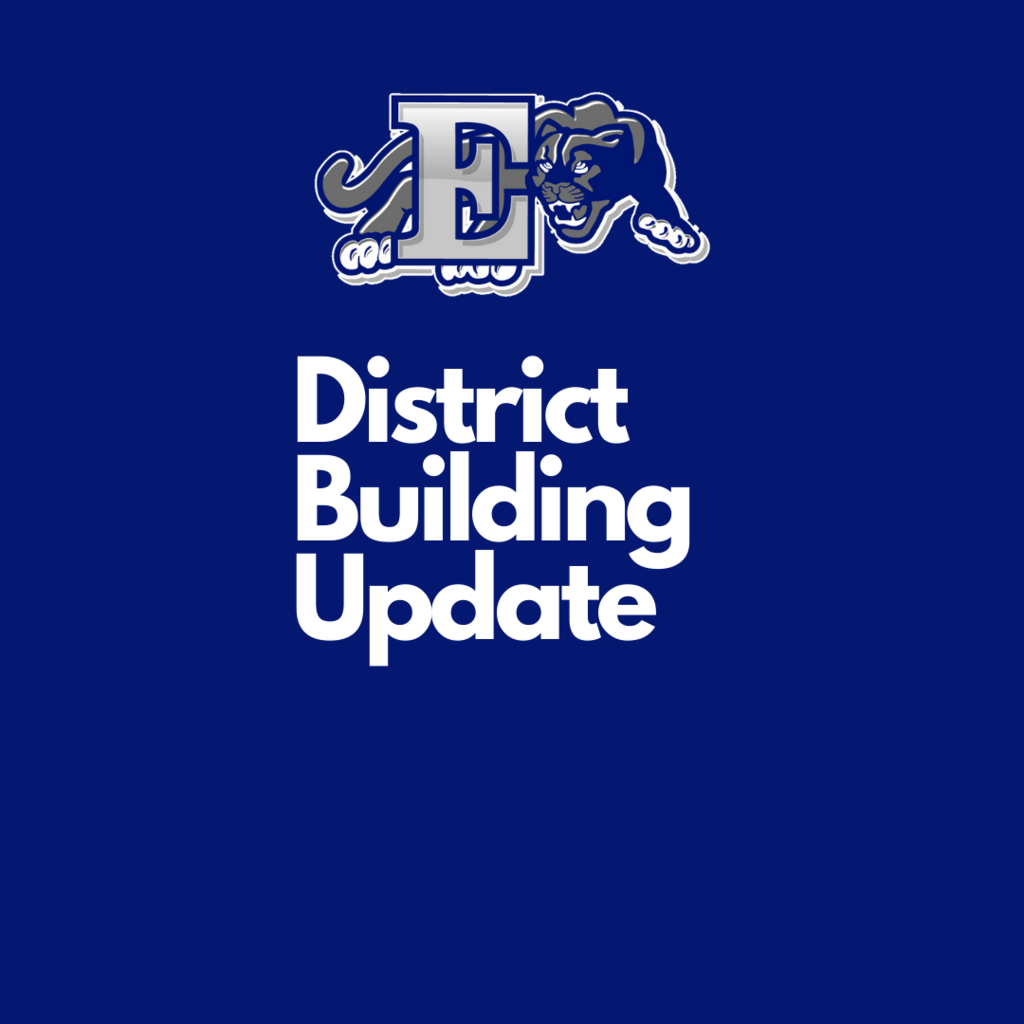 Notice to Bidders Separate, sealed proposals for each of the requirements set forth below will be received at the Office of the Treasurer of the Board of Education of Edgewood City School District, 3500 Busenbark Road, Trenton, OK 45067 until 9:00 A.M. - LOCAL TIME, Wednesday, November 18, 2020 and will be publicly opened and read immediately thereafter at the usual place of meeting, and a report thereof made to the board at their next meeting. A pre-bid meeting, with onsite access, will be held at Edgewood Middle School, 5005 St. Rt. 73, Trenton, OH 45067, on Wednesday, November 11, 2020 beginning at 9:00 A.M. at the main entrance of the school. The work consists of: Stage Lighting Improvements Copies of the contract bidding documents may be obtained, on or after October 28, 2020 from: Key Blue Prints, Inc. 411 Elliot Avenue Cincinnati, OH 45215 513-821-2111
www.keycompanies.com
Documents will be forwarded at bidder's expense. A deposit of $25.00 per set is required. Deposit is refundable for documents returned within 10 working days following bid date. All questions regarding interpretation of the bidding documents for paving or construction shall be referred to SHP, 312 Plum Street, Suite 700, Cincinnati, OH 45202; phone 513-381-2112 or fax 513-381-5121. Bids shall be submitted on the form furnished with each set of bid documents or on a typewritten copy of that form. Each bid shall be accompanied by a bid guarantee meeting requirements of Section 153.54 of the Ohio Revised Code. Said guarantee may be in the form of a bond (ORC 153.571) or a certified check, cashiers check, or letter of credit meeting requirements of 153.54. The said Board of Education reserves the right to waive informalities, and to accept or reject any and all, or parts of any and all bids. No bids may be withdrawn for at least 60 days after the scheduled closing time for receipt of bids. The estimate for the Base Bid work is $85,000. Board of Education – Edgewood City School District By: Randy Stiver, Treasurer Advertisement in publication of general circulation: October 28, 2020 The second advertisement shall be posted on the Edgewood City School District internet web site throughout the bidding time period and until November 18, 2020:
http://www.edgewoodschools.com
. Edgewood MS – Stage Lighting Improvements NOTICE TO BIDDERS NTB - 1
Edgewood Middle School Boys Basketball Tryout Schedule  Wed Nov 4th -  OLD GYM 7th grade  2:30-4 8th grade 4:30- 6 Thurs Nov 5th -NEW GYM 7th grade  2:30-4 8th grade 4:30- 6 Friday Nov 6th - NEW GYM 7/8th grade2:30- 4 Final cuts will be made. 
Change in Boys and Girls Middle School Basketball Tryouts Due to recent scheduling of events on Friday and the Board of Elections request to get an earlier start to set up for the election, the boys and girls Middle School Basketball tryouts will be changed to Wednesday, November 4. Times for each group will be sent out at a later date.