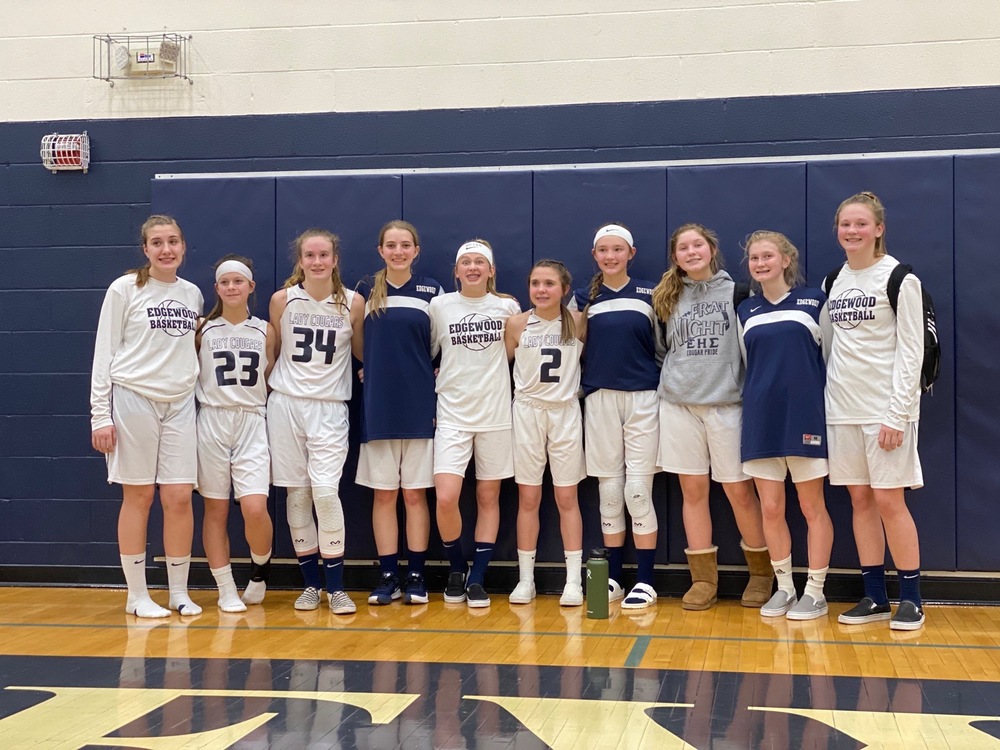 Our 8th Grade Girls Basketball Team is on Fire!
Pam Pratt
Friday, January 31, 2020
Have you heard the incredible news about our 8th Grade Girls Basketball team? Currently, they are on a 34 game winning streak & are undefeated this season,16-0! They are back-to-back league conference champs and are now preparing to become back-to-back league tournament champs! Head Coach Aaron Farris & Assistant Coach Dave Farrish couldn't be prouder of these Lady Cougars. "They are a tight group of girls, love being around each other & love playing basketball. Add to that, this team has the best parent-supporters! What more could you ask for?" stated Coach Farris.
Good luck Lady Cougars! We are so proud of what you have accomplished and wish you all the best as you prepare to become the 2020 League Tournament Champions!