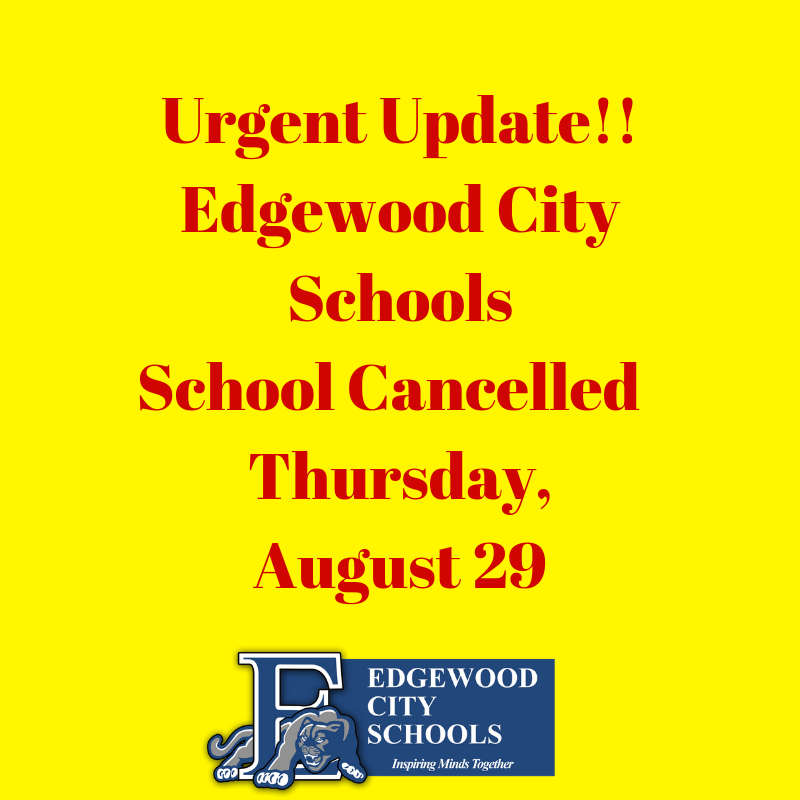 School is Cancelled for Thursday, August 29
Pam Pratt
Wednesday, August 28, 2019
We were contacted late this afternoon by the Butler County Health Department that a student at Seven Mile Elementary School has potentially tested positive for a form of E. coli. Action is being taken by the Butler County Health Department to determine if any other individuals have been affected. Because we need time to explore the extent of this infection, we are closing all schools on Thursday, August 29 out of an abundance of precaution. Students and staff are not to report.
Please refer to the information provided in this link from the Centers for Disease Control and Prevention about symptoms related to E. coli If you or your child demonstrate any of the symptoms provided in the link above, please contact your doctor.
The safety of our students is our top priority and we feel this is the best precautionary action we can take to protect our students and staff. In the meantime, we are taking steps to extensively clean the Seven Mile Elementary School this evening in an effort to limit the exposure. Additional action will be taken tomorrow to clean all our remaining schools. We will also work with the Butler County Health Department for more direction. Once we have more information, we will issue an update to our parents, guardians, staff, and students on Thursday, August 29.
We sincerely appreciate your understanding.


Pam Pratt
Public Relations Director
Edgewood City School District