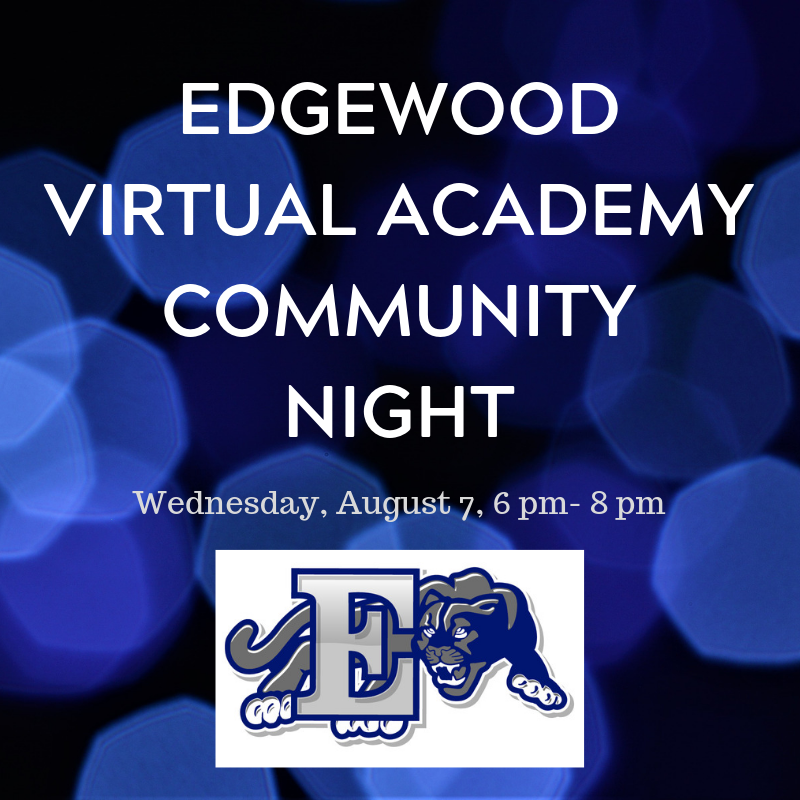 Virtual Academy Community Night
Pam Pratt
Thursday, August 01, 2019
The Edgewood Virtual Academy will be hosting a Community Night on Wednesday, August 7th from 6:00 pm -8:00 pm. This is an opportunity for families to come in and discuss the virtual academy option and to have their intake meeting with the virtual academy!
**** If you have not had your intake meeting with Mr. Cecere for the upcoming school year, YOU NEED TO ATTEND!!!****
What: Virtual Academy Community Night.
When: Wednesday, Aug 7th from 6-8 pm
Home School Option Students/Families: 6 pm-7 pm
In School Option Students/Families: 7 pm-8 pm
Where: Edgewood High School, Room 160
Why: Opportunity to discuss new requirements for the academy, and have your intake meeting.