EDIT MAIN
bOARD OF eDUCATION
---
Members
The Edgewood Board of Education is a five-member board whose members are elected to represent the community to insure appropriate organizational performance within the school district.
The board appoints a superintendent and treasurer of schools and works closely with these individuals to drive the mission, goals and objectives of Edgewood City Schools.
Some of the duties and responsibilities of the board are the following:
Adopt board policies as needed and required to govern the district.
Through the recommendation of the superintendent approve employment of staff, renewal, non-renewal and termination of staff, salary schedules, course of study, curriculum, selection of textbooks, and other matters which impact our schools.
Adoption of annual appropriation measures.
Exercise its taxing power to provide funds for the operation of the district.
Play a key role in adopting and driving the districts strategic plan.
Board members are elected at large to serve a four-year term. Each member is elected on staggering terms. The current board make-up is three members on one term, and two on another. Officers are elected by their fellow board members and serve one-year terms. There are no term limits for board members.
Current Board Members

Jim Wirtley, President
A 1983 graduate of Edgewood, Jim first took office in January 2002 and lives in Trenton with his wife Karen and children Lauryn, Madalyn, Kaitlyn and Ryan.
Jim has also been active in the Edgewood Community as a coach for the Edgewood Youth Baseball Association and the Trenton F.O.O.T.S. soccer association. Jim earned a BS in Mathematical Sciences and a Masters of Applied Statistics from The Ohio State University. Jim is currently Manager, Benefit Operations for NewPage Corporation in Dayton.
Phone: 513-988-0363
E-mail: jameswirtley@aol.com

Beth Benjamin, Vice President
A 1978 graduate of Edgewood. Beth took office in 2014 and lives in Seven Mile with her husband Dan. She has two children, Brian and Hannah, and three grandchildren.
Beth retired from the Edgewood City School District in 2012 after 30 years of teaching Special Education at Edgewood Middle School.
During her tenure, she coached cheer, advised student council, and was athletic facilitator. Beth received her degree from Ohio University and a Master's degree from the College of Mt. St. Joseph.
Phone: 513-317-7531
Email: bethbenjamin@ymail.com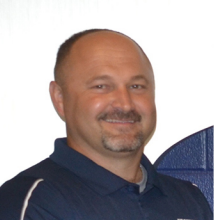 Gary Gabbard, Member
A 1991 graduate of Edgewood. Gary took office in 2014 and lives in Jacksonburg with his wife, Jody and son, Garrett. Gary has lived in Jacksonburg for over 40 years.
Gary owns Gabbard Construction and has been in the business for over 19 years.He has employed many students throughout the summers.
Gary is active in the Edgewood community in numerous ways; he has coached football, basketball and baseball to our young student athletes. He is currently director of the Edgewood Youth Select Basketball League. Gary is involved in many projects on school grounds.
Phone: 513-465-5255
Email: garygabbard@sbcglobal.net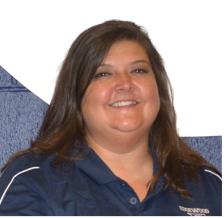 Amy Ashcraft, Member
A Lifetime resident of the district, Amy is a 1991 graduate of Edgewood High School. Amy continued her education at Ohio University for two years then transferred to the University of Cincinnati and graduated there in 1995 with a BS in Criminal Justice and a minor in Sociology. She attended and graduated from Salmon P. Chase College of Law at Northern Kentucky University in 1999.
Married to Matt Ashcraft, a 1991 graduate of Edgewood, the Ashcraft's have twin girls, Brooklyn and Emily, and twin boys, Coulter and Cory.
Amy has represented children for the last 12 years as a Juvenile attorney and as a Guardian ad Litem for children who have been removed from their parents. In July 2018, she joined Parachute: Butler County CASA as the Assistant Executive Director and Staff Attorney. Parachute provides volunteer advocates for children who have been neglected and abused. Amy will also continue to be a Guardian ad Litem.
She is currently the Treasurer for Edgewood Baseball and Softball Association.
Amy comments, "I have a strong passion for the district and the children in our community. I am honored to serve on the Board and hope to help Edgewood continue to be excellent."
Phone: 513-899-1183
E-mail: amy.ashcraft@edgewoodschools.net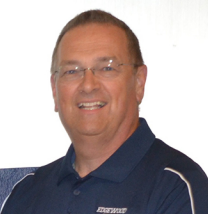 Mr. Tom York, Member
Principal, Talawanda High School
Education:
Talawanda High School, Graduation 1969
Miami University, Bachelor of Science, Education, Social Studies 1977
Evangel University, Bachelor of Science, History 1979
Evangel University, Masters, Christian Education 1979
Xavier University, Masters, Guidance/Counseling 1984
Employment:
Tom spent the majority of his professional career (24 years) in the Edgewood Schools, but also spent time in Hamilton City Schools, St. Bernard, and Madison Local before going to Talawanda School District. Tom has served in many capacities including Teacher, Coach, Guidance Counselor, Principal, Athletic Director, Assistant Superintendent, and Superintendent.
Tom is currently serving as the Principal of Talawanda High School.
Tom lives in the Seven Mile community and has been married to his wife Laura for 32 years. They have two children, son Daniel, daughter Lauren, son-in-law, Justin and grandchildren, Jackson and Lilly.
Email: tomcarerra4york@gmail.com