We are excited to welcome Gary Croley to Edgewood. He will be the new Principal at Edgewood Elementary School. Jenny Halsey has accepted the position of Assistant Principal at Edgewood Middle School. For more details about these changes, click here:
http://bit.ly/EdgeGCJH

In preparation for the 2019-20 school year, we want our students, parents & staff to be aware of a price increase for school lunch. The new price for lunch at EHS & EMS will be $3.00; at our 3 elementary schools, lunch will be $2.75. For more info:
http://bit.ly/EdgeLunchPrices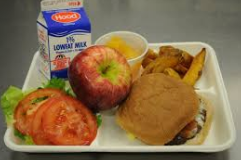 Cougars, the School Supply List for the upcoming school year has been posted for students who will be in Preschool - 8th Grade.
https://5il.co/8l9c

The Summer Free Lunch program is going on every Monday-Friday thru August 9. Edgewood kids, ages 0-18, are welcome! Lunch is served at the Edgewood Outreach Center from 1-2:30 PM & snacks from 4-4:30 PM. For more details:
http://bit.ly/FreeLunchforEdgewoodKids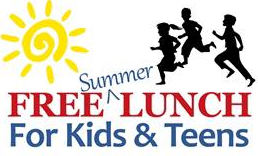 Edgewood will be participating in a full scale safety drill at Ross Local Schools on June 18 with 10 other districts. This is an excellent opportunity for our district to evaluate & access our Emergency Operations Plan. Here's more details about the drill:
http://bit.ly/2HWYHyU

There's still time to help families who were impacted by the tornado last week. Donations (see link for details) can be dropped off at the field house at Kumler Field today & Wednesday from 5-7 pm & on Wednesday from 7-10 am. Thank You for your support!
http://bit.ly/2WdZIqj
We're looking for Cougars who will be entering Grades 6-11 next school year & interested in bowling! Join the Cougar Bowling Challenge at Oxford Lanes, starting May 21. Plus, we are looking for students to join our Edgewood Bowling team next school year!
http://bit.ly/2E7F9pe