Are you looking for a job with flexible hours?Edgewood is hiring individuals for Cook's Helpers, Custodians, Bus Drivers & Paraprofessionals, on an as-needed basis.If interested in being a substitute in any of these positions, send your resume to:
mary.wenzel@edgewoodschools.net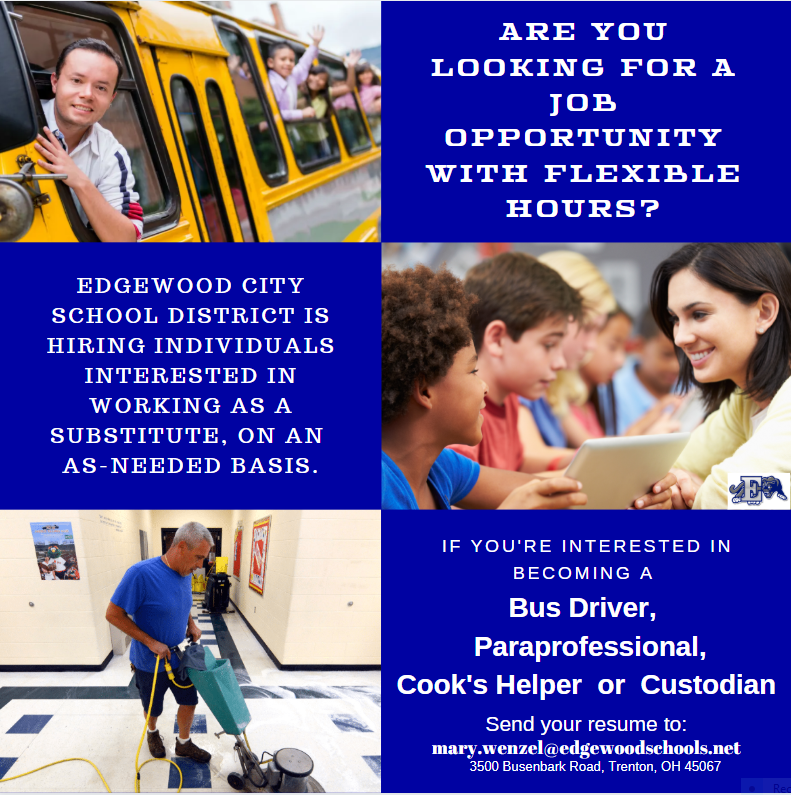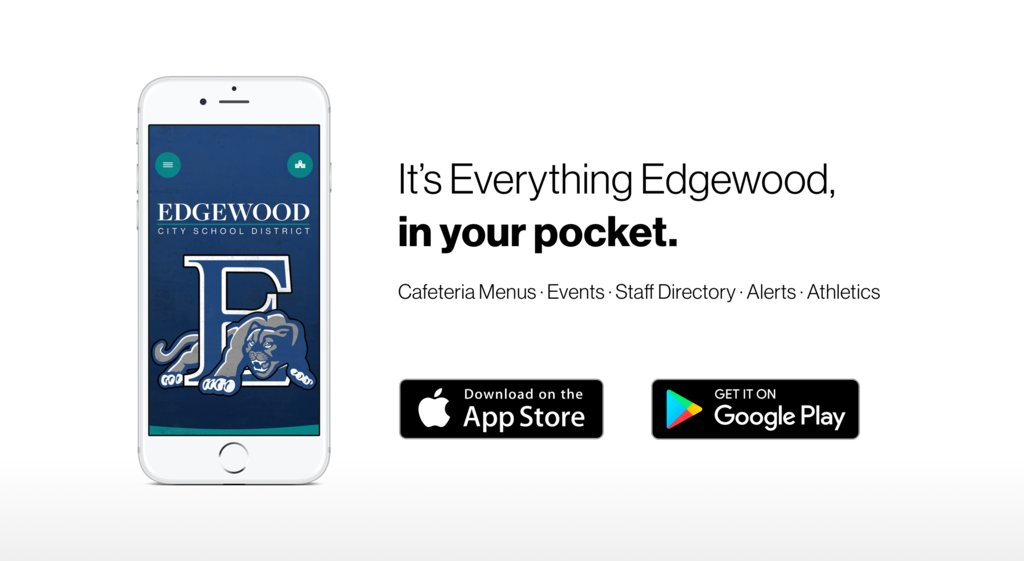 We're thrilled to announce Edgewood City School's new app! Access menus, news updates, athletics, even emergency notifications! Be sure to set up notifications so you don't miss a thing! Download the app on Android:
http://bit.ly/2H08eo9
or iPhone:
https://apple.co/2KzqN3w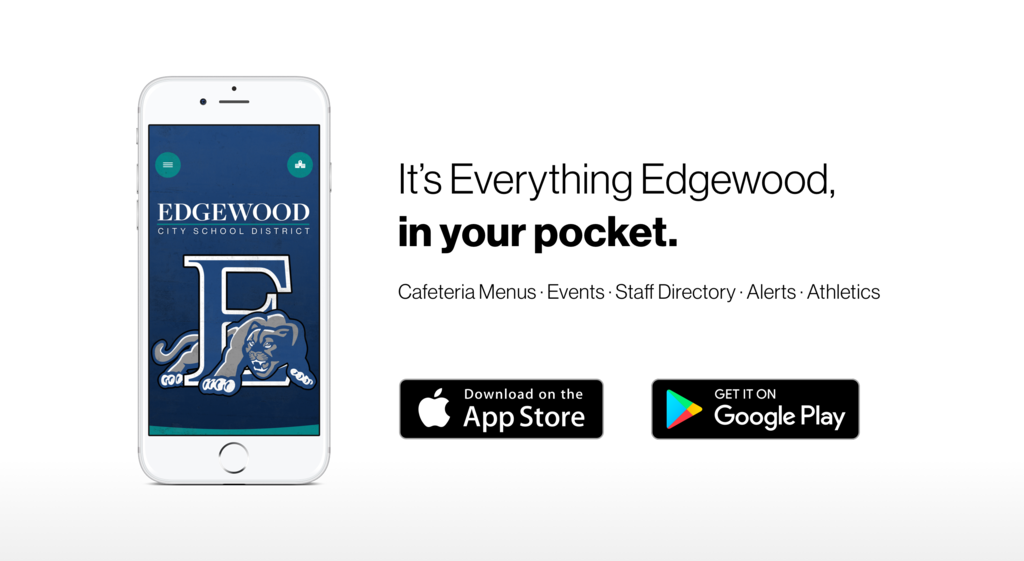 The Edgewood Bus Route lists for the 2019-2020 school year are now available. There are 2 separates lists provided in the link below: one for AM routes & one for PM routes. Once the list is open, search by your student's school to find your bus & time.
http://bit.ly/33gCQeJs:

Edgewood Athletic Dept. will sell season passes for reserved seats, parking passes & punch cards on Saturday, Aug. 17, 9:00-11:00 am at Kumler Field. These passes will also be available from Greg Brown, at EHS, starting Aug. 1, 9:00 am-3:00 pm. For prices:
http://bit.ly/2OIDxdF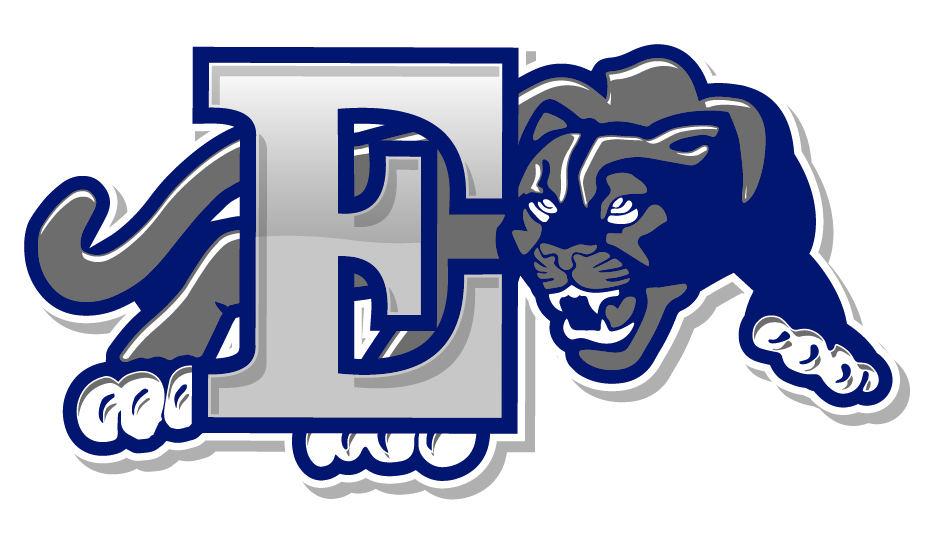 We are excited to welcome Gary Croley to Edgewood. He will be the new Principal at Edgewood Elementary School. Jenny Halsey has accepted the position of Assistant Principal at Edgewood Middle School. For more details about these changes, click here:
http://bit.ly/EdgeGCJH

The Summer Free Lunch program is going on every Monday-Friday thru August 9. Edgewood kids, ages 0-18, are welcome! Lunch is served at the Edgewood Outreach Center from 1-2:30 PM & snacks from 4-4:30 PM. For more details:
http://bit.ly/FreeLunchforEdgewoodKids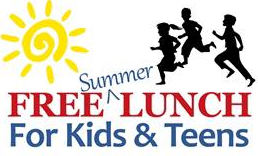 Edgewood will be participating in a full scale safety drill at Ross Local Schools on June 18 with 10 other districts. This is an excellent opportunity for our district to evaluate & access our Emergency Operations Plan. Here's more details about the drill:
http://bit.ly/2HWYHyU

There's still time to help families who were impacted by the tornado last week. Donations (see link for details) can be dropped off at the field house at Kumler Field today & Wednesday from 5-7 pm & on Wednesday from 7-10 am. Thank You for your support!
http://bit.ly/2WdZIqj