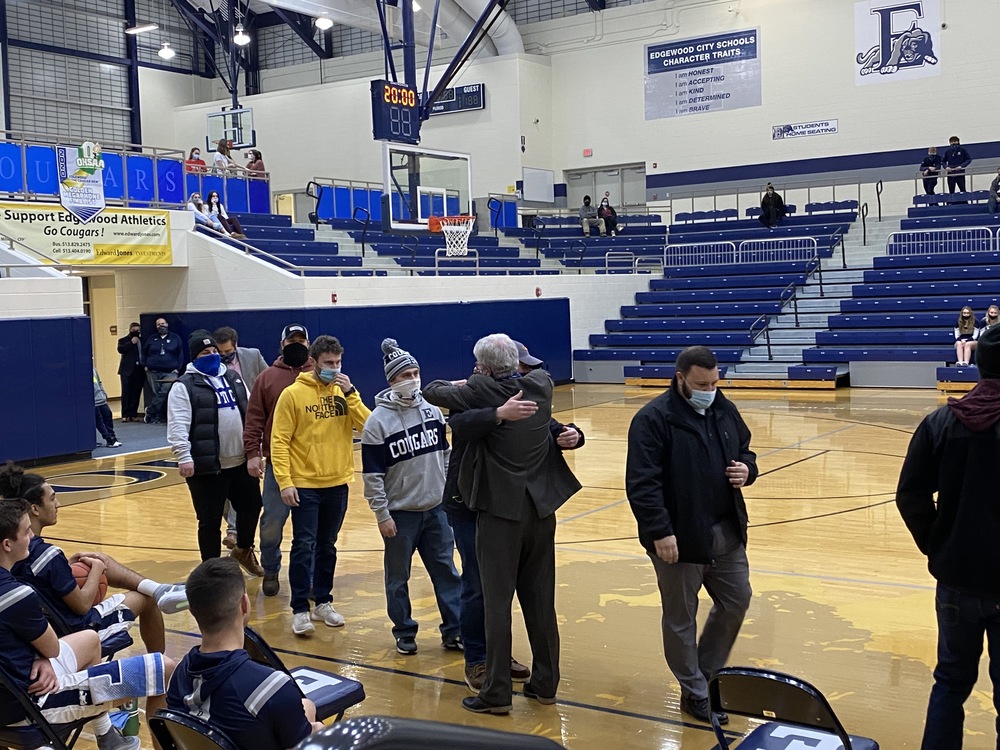 Former Players Return to Honor Coach John Thomas Final Home Game
Frank Russo
Friday, February 12, 2021
Tonight the Edgewood Community honored Head Men's Basketball Coach, Mr. John Thomas, who coached his final game on Ron Kash Court. Coach Thomas has decided to retire from coaching after this season.
Coach Thomas will leave this program as the winningest head coach in men's basketball history with 137 wins. He has also been named SWOC Coach of the Year three times and District Coach of the Year twice. Coach Thomas was also named Butler County Coach of the Year.
Coach Thomas has been influenced by many people over the years and would like to thank Tom York, Jim Wirtley, and Gary Gabbard for making it possible for him to lead the Men's Basketball program. Coach Thomas appreciates the support he received from the past and present board members, and a big thanks to our Superintendent Russ Fussnecker.
The two coaches who made a lasting impact on his life were Ron Kash and Dale Robertson.
The Cougars defeated the Harrison Wildcats 45-44!