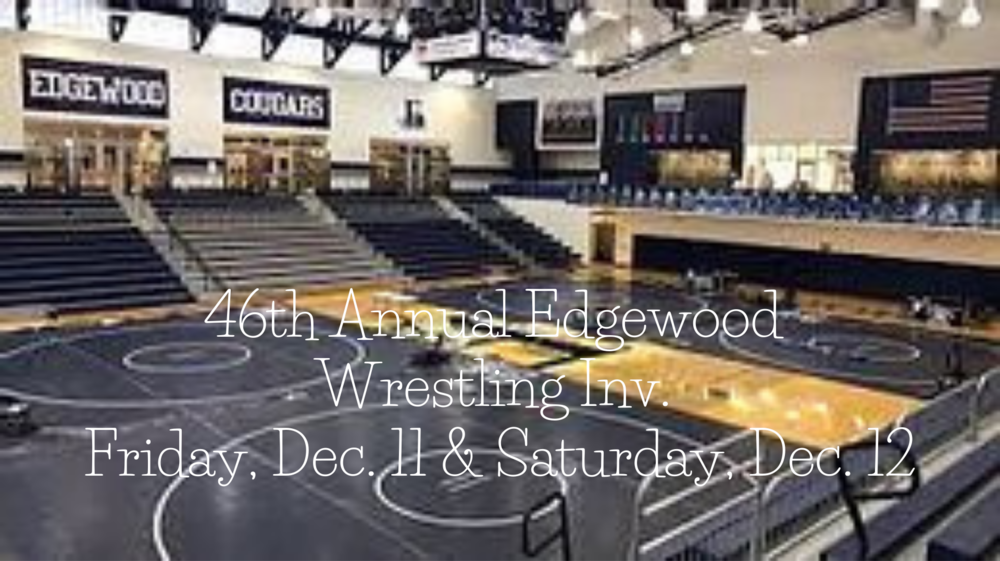 46th Annual Edgewood Wrestling Invitational
Frank Russo
Tuesday, December 08, 2020
46th Annual Edgewood Wrestling Invitational will feature 16 teams from the Southwest Ohio region. Those teams include Edgewood, Brookville, Miamisburg, Carlisle, Middletown, Milford, Franklin, National Trail, Greenville, Oak Hills, Lakota West, Preble Shawnee, Talawanda, Little Miami, Madison, and Wilmington.
On Friday, the event will be held at two locations. Edgewood Middle School will host the 106 - 145lbs. weight classes and Edgewood High School will host 152 - 285lbs. weight classes. Competition begins at 5:30 PM.
There will be no fans in attendance during Friday's competition.
On Saturday, December 9th, the event begins at 10:00 AM and will feature the Semi-Finals and Finals matches.

Tickets will be available for Saturday's Semi-Final and Finals at Edgewood High School. Each wrestler advancing to Saturday's Semi-Finals and Finals will be able to purchase two tickets. All tickets must be purchased on-line.