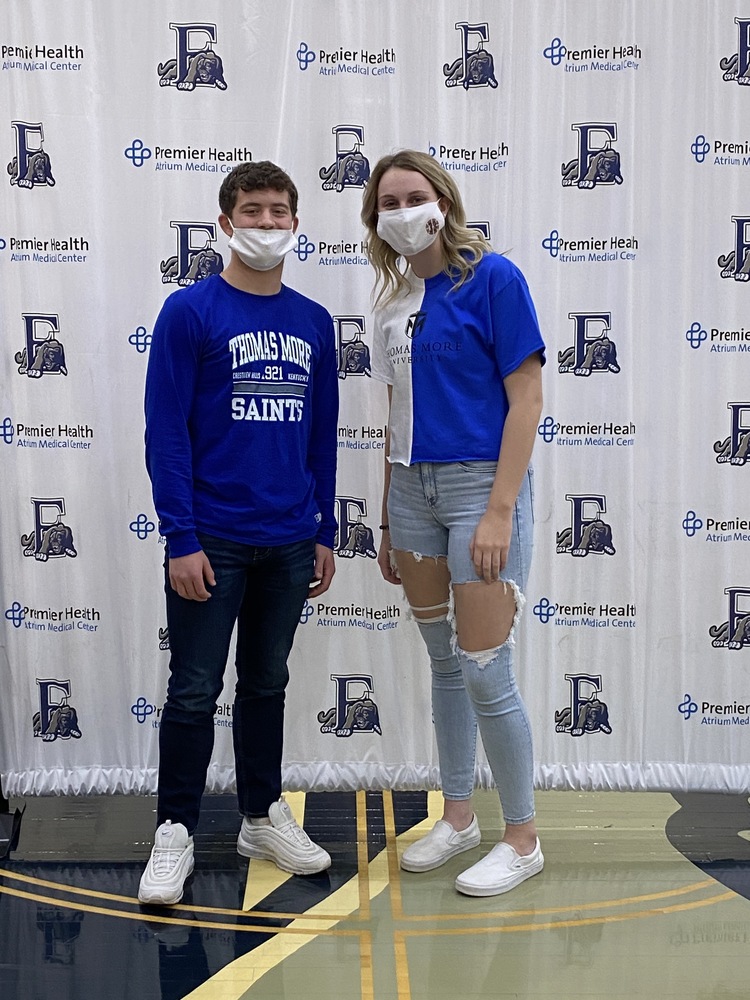 Congratulations to Callie Hunt and Nolan Boyle signing with Thomas More University
Frank Russo
Wednesday, November 25, 2020
Seniors Callie Hunt a three-time All-SWOC performer in Basketball , and Nolan Boyle, a two-time District qualifier in Wresting will continue their student-athlete careers at Thomas More University.
Callie Hunt a 4-year varsity letter winner for the Lady Cougars, has been the leading scorer and rebounder the past three years. During the 2019-20 season, she ranked in the SWOC top 5 in scoring (10.8 avg.), rebounding (8.8 avg.) and blocks (2.0 avg.). She plans on studying Speech Pathology.
Nolan Boyle is a two-time District qualifier, 4-year varsity letterman, and team captain. He finished runner-up at 126 pounds weight class in the 2018 SWOC Championships; in 2019, he placed third at 145 and 4th in 2020 at 152. He plans on majoring in Physical Therapy and minor in Exercise Science.