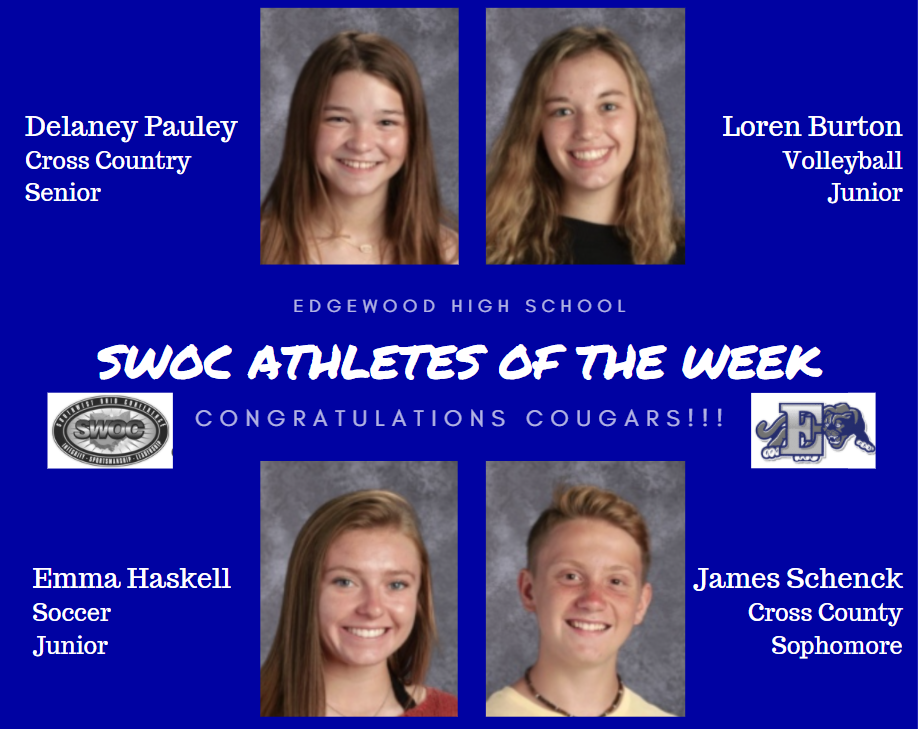 SWOC Athletes of the Week
Pam Pratt
Tuesday, September 29, 2020
Congratulations to the following student-athletes who were selected as the SWOC Athletes of the Week for September 28-October 4. Check out what each of these Cougars did to earn this special recognition. We are so proud of each of you!
Delaney "Laney" Pauley- Cross Country (Senior)
Laney has been working hard at practice and has improved her times consistently. She leads by example as an Edgewood Team Captain!
Loren Burton- Volleyball (Junior)
Loren had a career high in kills against Alter.
Emma Haskell-Soccer (Junior)
Emma scored two goals and had one assist this week.
James Schenck- Cross Country (Sophomore)
James has been putting in the work to improve his times at practice and received a season PR this week at the 1N5 Warrior 5K.