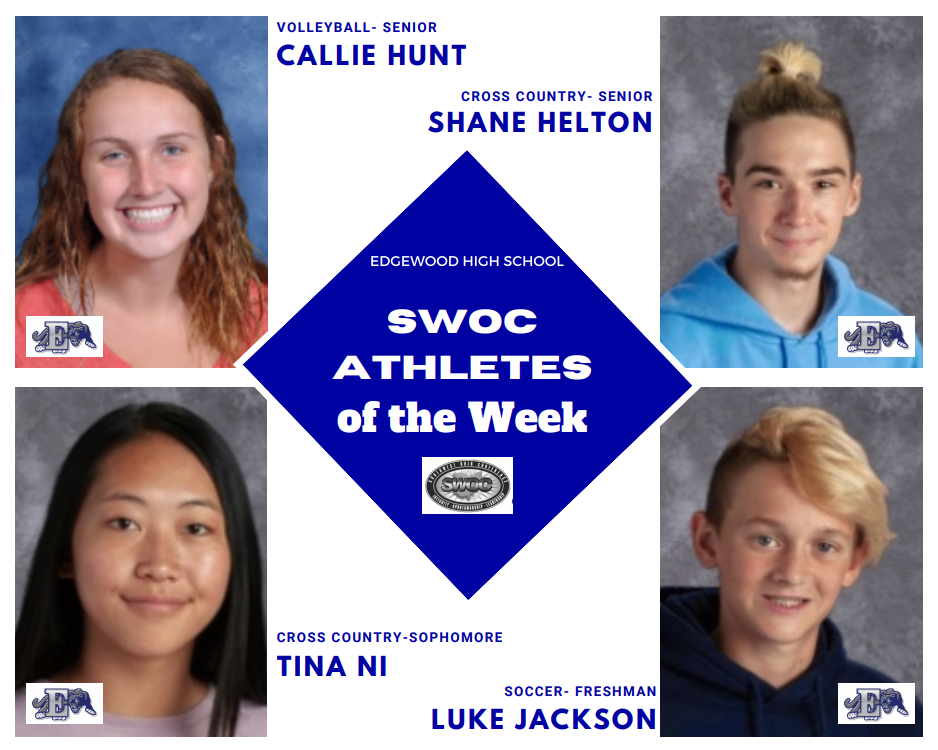 SWOC Athletes of the Week
Pam Pratt
Tuesday, September 15, 2020
Congratulations to these SWOC Athletes of the Week, for September 14-20! Check out what each of these student-athletes did to earn this special recognition. Great job Cougars. We're so proud of each of you!
Shane Helton- Cross Country
Shane, a Senior, was the Cougars third finisher for the guys and received a season PR. He worked hard to come back this season after an injury.
Callie Hunt- Volleyball Senior
Callie, a Senior, led the Cougars in kills this past week in their 3 matches.
Tina Ni- Cross Country
Tina, a Sophomore, placed in the top 20 at the Brookville Invitational this week and earned a season PR.
Luke Jackson- Soccer
Luke, a Freshman, secured 1 save to ensure the shutout against conference opponent Talawanda, giving him his first career shutout as a freshman.