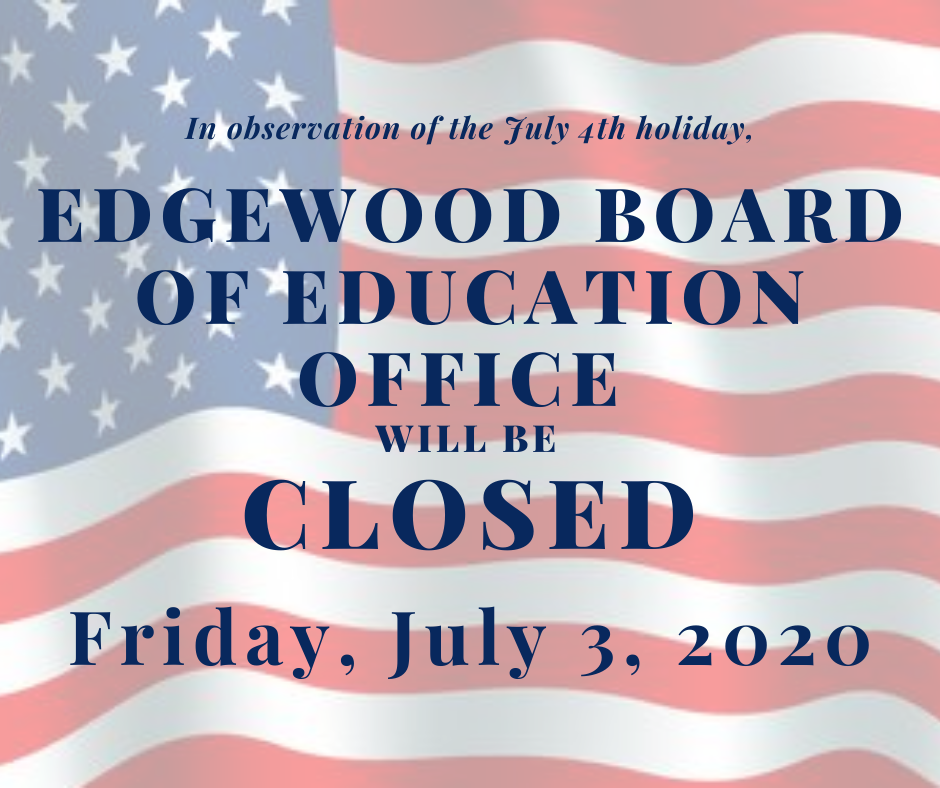 Board Office Closed in Observance of July 4th Holiday
Pam Pratt
Monday, June 29, 2020
In observance of the July 4th holiday, the Edgewood Board of Education Office will be closed on Friday, July 3, 2020.
The Central Registration Office is closed for the summer, except by appointment only. If you need to schedule an appointment, please call (513)867-3416 and leave a message with your name, phone number, and details regarding your request for an appointment. Your call will be returned. The Central Registration Office will re-open in August (date to be determined).
We wish everyone a safe holiday weekend.