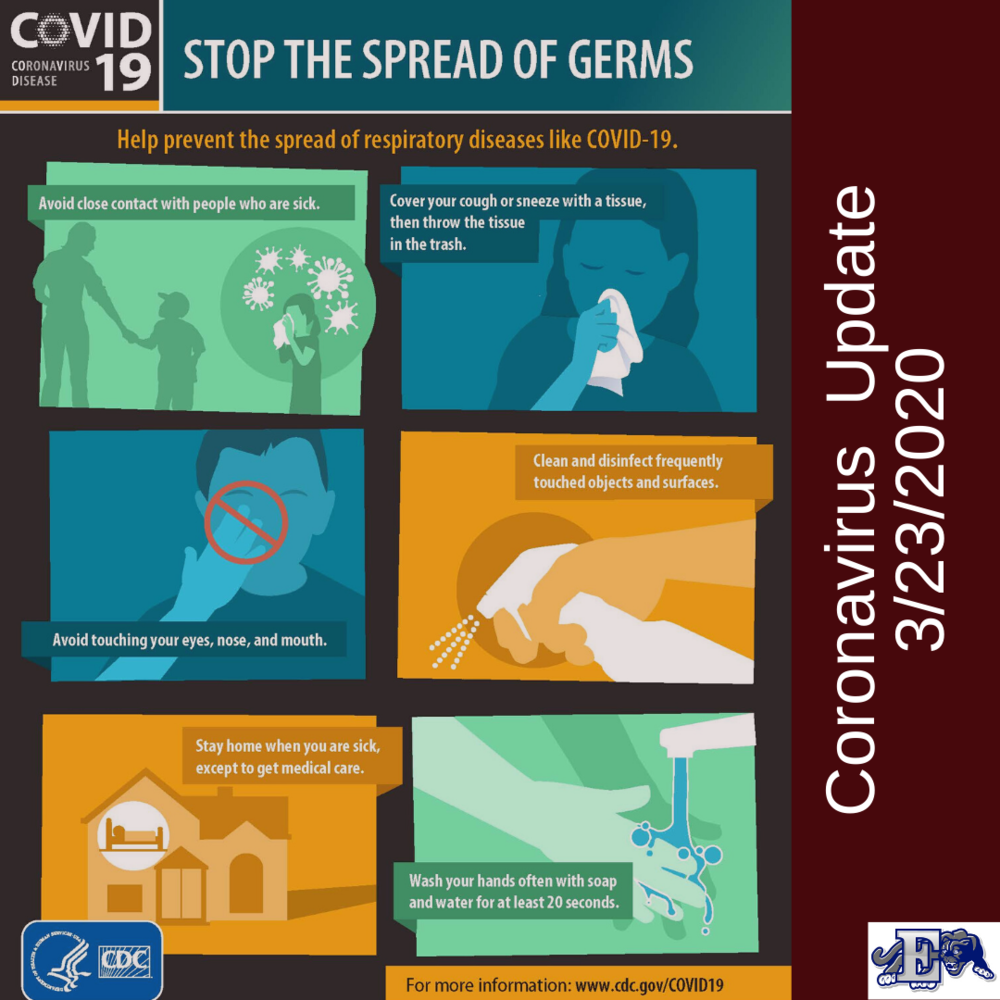 Coronavirus (COVID-19) Update: "Stay At Home" Order and Essential Functions (3/23/2020)
Pam Pratt
Monday, March 23, 2020
As announced by Gov. DeWine, the "Stay At Home" order, issued by Dr. Amy Acton, the Director of the Ohio Health Department, goes into effect at 11:59 pm tonight, March 23. The order will remain in place until 11:59 pm on April 6, 2020, unless it is rescinded or modified. The order is attached for your reference: https://5il.co/e2t8
Within the "Stay At Home" order, schools are permitted to be open, but with limited access in order to perform the ESSENTIAL FUNCTIONS defined in the order. Providing meals to our students is considered one of the essential functions. Our next meal pickup, for students, ages 1-18, is Wednesday, March 25 from 11 am - Noon at our three elementary schools. Another essential function is facilitating distance learning. For students who do not have access to Wi-Fi and/or laptops or computers, paper copies of assignments will be available to pickup on Wednesday, March 25 at these locations:
Edgewood Middle School: 10 am- 12 pm

Edgewood High School: 10 am- 12 pm

Seven Mile Elementary School: 11 am - 12 pm

Please email Mrs. Harrison by 5 pm on Tuesday, March 24 to let her know you will need to pick up a paper copy of the assignments on Wednesday, March 25. Her email is: lori.harrison@edgewoodschools.net. Include your child's name and grade in your email.
Additional dates of when paper copies will be provided for students, during this closure, will be communicated by the end of this week.
Please remember, when picking up meals or copies of assignments, it is important everyone practices "social distancing". This means keeping 6 feet away from others.
One last, but important point, please be aware all our school playgrounds, fields, and athletic facilities are closed while our schools are closed.