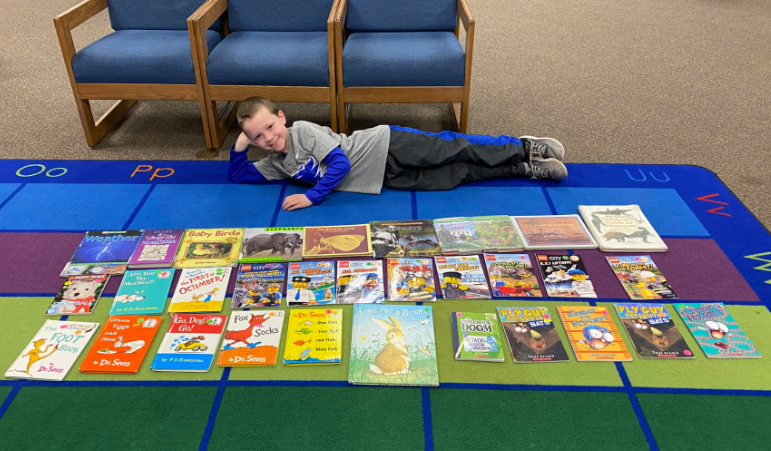 Hunter Ferrell is Achieving "STAR" Ratings
Pam Pratt
Monday, March 09, 2020
Congratulations to Hunter Ferrell, a 2nd Grader at EES, for scoring 106 points on his STAR Accelerated Reading (AR) program. His score is the highest anyone has received in 2nd Grade at EES! Since August, he has read 150 books and has taken a quiz after reading each book, earning him 106 points towards the STAR AR program. His teacher, Mrs. Wilkes, is so proud of Hunter and what he has accomplished this school year. "To earn STAR Accelerated Reader points, a student reads a book and then takes a comprehensive quiz on the story. If most of the questions are answered correctly, the student will earn points. A short storybook is only worth 0.5 points so it takes a long time to reach each new level. The average 2nd Grade student receives 20 STAR AR points per school year. Hunter has 106 points as of March 9th", stated Mrs. Wilkes. "Hunter is a very driven young boy!"
Hunter has set a goal to achieve 150 points by the end of the school year. His determination is inspiring and has encouraged others in his class to compete in the STAR AR program as well.
Great job, Hunter and good luck in achieving your goal! Edgewood is very proud of you and your accomplishment!