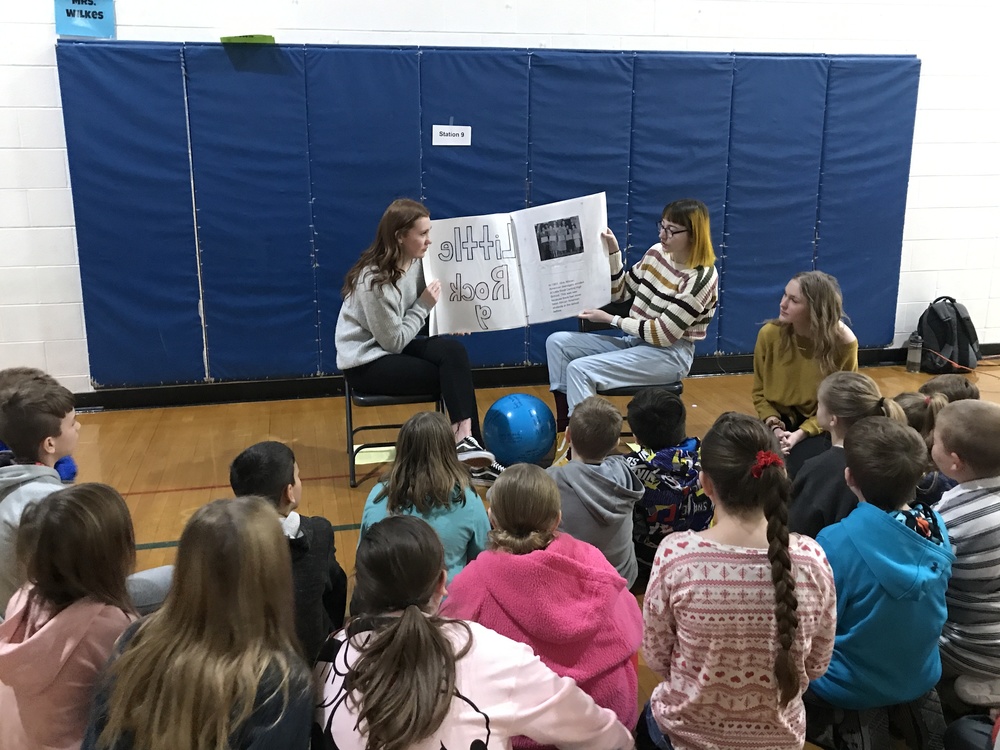 An Amazing Learning Experience for our Students!
Pam Pratt
Thursday, February 13, 2020
Students in Ms. Sanders Government classes have been studying about the Civil Rights Movement during Black History Month. These students were challenged to develop a method on how they could share information about the Civil Rights Movement with students at Edgewood Elementary School. Their efforts resulted in developing 10 different interactive activities that would teach students about this pivotal event in our country's history. Using familiar games as the basis for how the information was presented, our EES students were able to learn about this event. Likewise, our EHS students recognized that through creating the activities for the EES students, they also learned a tremendous amount about Black History and the Civil Rights Movement. It was an amazing learning experience for everyone.