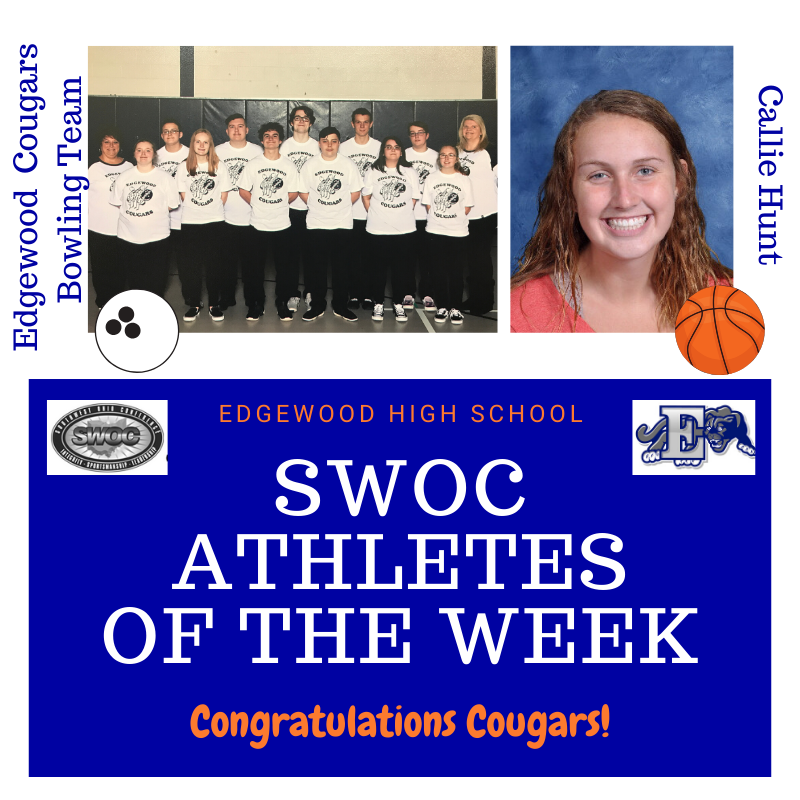 SWOC Athletes of the Week
Pam Pratt
Tuesday, February 11, 2020
Congratulations to Callie Hunt and the Edgewood Bowling Team for being selected as the SWOC (Southwestern Ohio Conference) Athletes of the Week (February 10-16). We are so proud of all of you!
Callie Hunt - Basketball (Junior)
Callie finished the season with a double double. In a win over Little Miami, she hit the game winning shot at the buzzer to help the Cougars improve to 16-6 overall and 10-2 in the conference.
Edgewood Bowling Teams
Harrison recently had one of their bowler's house catch fire, resulting in losing a lot of items. Cindy Short, Edgewood Assistant Coach, found out about this unfortunate situation and held a 50/50 drawing at the Cougars' Senior Night with Talawanda as well as during the SWOC match the next day. Thanks to all the students, parents, and coaches who donated money to the family to help recover from the losses of the fire. This is a really cool thing to do for one of their fellow SWOC Bowlers! An awesome gesture by Cindy, the teams and parents! We are the SWOC!!!