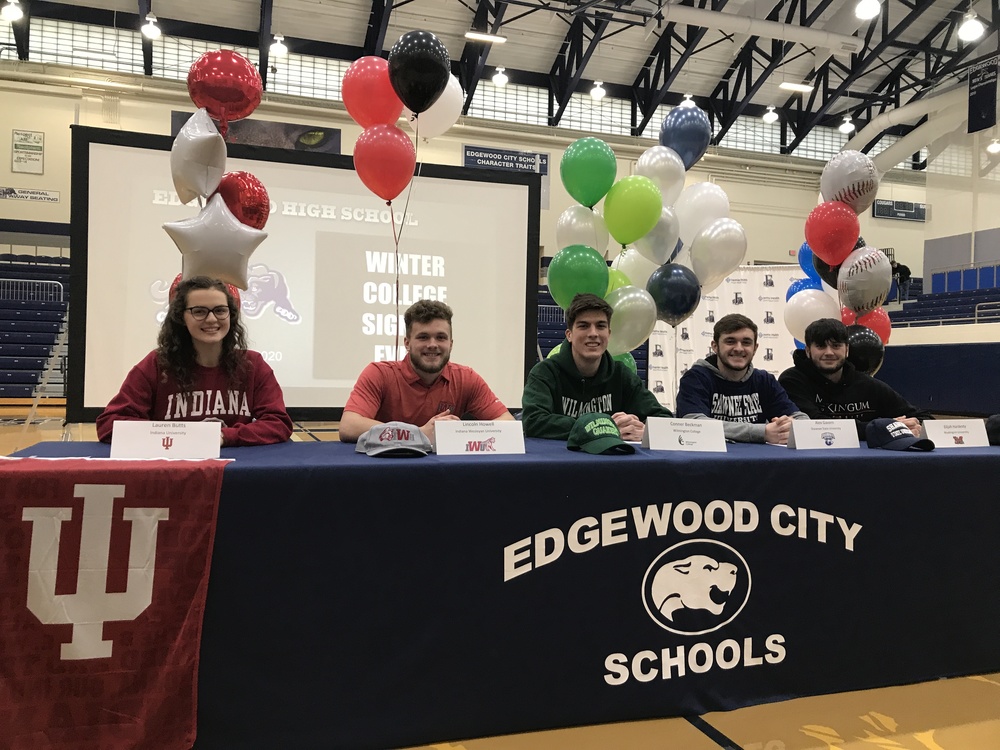 EHS Winter College Signing Event
Pam Pratt
Thursday, February 06, 2020
Five EHS student-athletes were honored at Thursday, February 6th Winter College Signing event. Congratulations to:
Lauren Butts

Lauren will be attending Indiana University and will be joining thee I.U. rowing team.

Lincoln Howell

Lincoln has signed with Indiana Wesleyan University and will be playing football for the Wildcats.

Conner Beckman

Conner will be attending Wilmington College and will be playing baseball.

Alex Gavern

Alex has signed to attend Shawnee State University and will be playing baseball for the Bears.

Elijah Hardesty

Elijah will be attending Muskingum University and will be on the baseball team.
Each student was honored by their coach in front family members, friends, staff and the entire EHS student body. We are so excited for each of these talented individuals and wish them all the best!