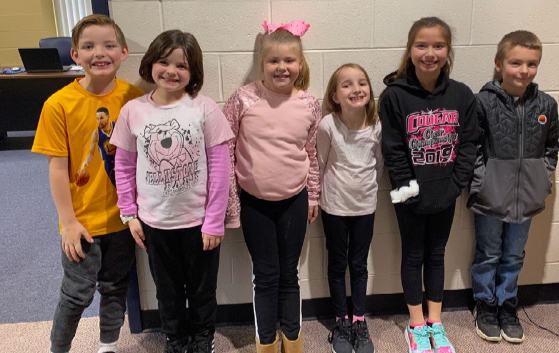 Look Who Got to Have Lunch with the Principal!
Pam Pratt
Wednesday, January 15, 2020
Congratulations to these EES students who earned lunch with Mr. Croley!
Carter Berry
Declynn Ratliff
Makenzie Gibson
Kamryn McKinney
Mileigh Profitt
Aunalyn Craig
This special recognition was earned due to their consistent efforts in demonstrating our PBIS Expectations and Cougar Character Traits. Great job everyone!