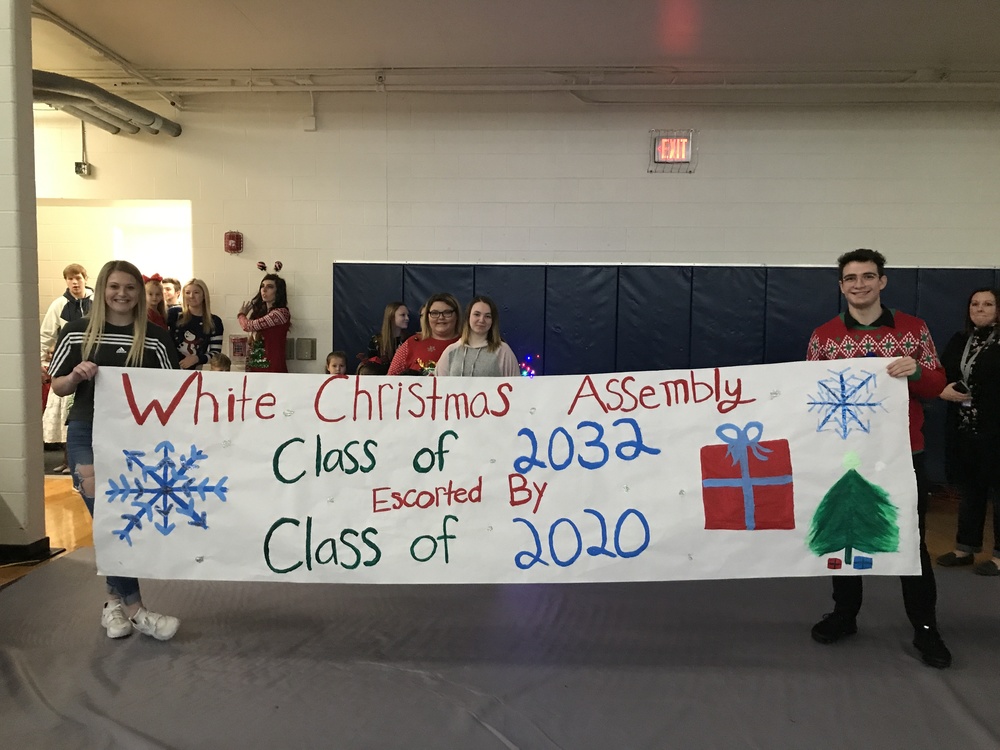 What a Wonderful White Christmas!
Pam Pratt
Friday, December 13, 2019
The Christmas spirit was alive & well at our White Christmas event today! Edgewood High School had so much fun hosting this event for our Kindergarten students from Seven Mile and Babeck along with the 3rd & 5th Graders from Edgewood Elementary. There were so many fun events including the parade of the Class of 2032 escorted by the Class of 2020, the Minute-to-Win-It contest, the Tik-Tok competition, the year's biggest performance of Fruitcake, and the presentation of $1000 to the EMA Food Pantry from Santa. Thanks to all everyone who made today possible! Check out all the fun photos from the event.