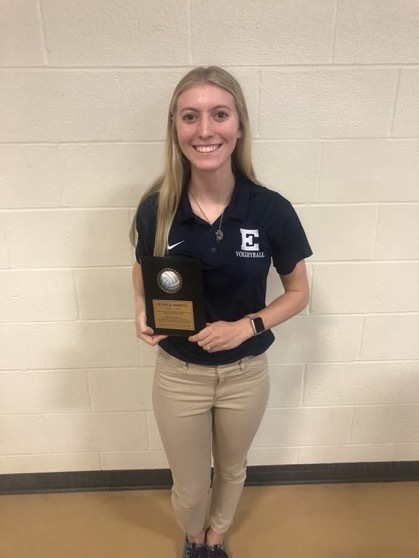 Ms. Winstel Named "Coach of the Year"!
Pam Pratt
Friday, November 15, 2019
Ms. Jessica Winstel, Science teacher at Edgewood High School, has been named Coach of the Year by the Ohio Valley Volleyball Officials Association! This was Ms. Winstel's first year coaching the EHS Lady Cougars Volleyball team. Overall the team had a 18-6 season and was 8-4 in the SWOC. This recognition is so well deserved and we couldn't be happier! Congratulations Ms. Winstel!!!