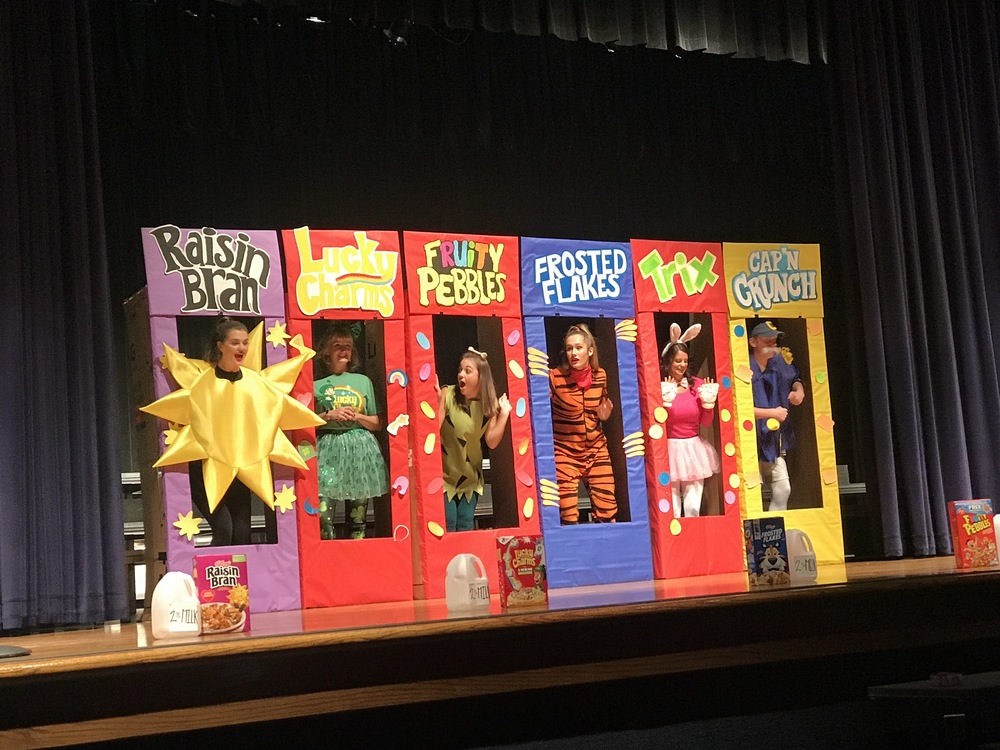 Dancing with the Edgewood Stars
Pam Pratt
Monday, November 11, 2019
What a great turnout on Saturday, November 10 for our 5th annual Dancing with the Edgewood Stars. There were seven fun acts & all the performers did a great job! It was also exciting to see a performance from the Choraliers' new show, Gold.
Thanks to everyone who came out to support this fundraiser for the Children's Hospital and the Edgewood Choraliers Scholarship fund. Our Choraliers and the Edgewood/Butler Tech FFA sincerely appreciates everyone's generosity and support.
Spectrum News1 covered our event. Look for the story on Channel 1 on Monday, November 11. A link to this news story will be posted here once it is available online.
Congratulations to all the performers on delivering a great evening of entertainment. Here's the winner:
People's Choice AND the Grand Prize Winners:
Teacher: Mr. Fairchild
Dancers: Captain Jacob Insprucker, Meg Gulley, Katie Burwick, Maggie Rednour, Andrew Robinson, and Devin Weist
1st Runner Up (Tie) Winners:
Teachers: Mrs. Miller and Mrs. Dent
Dancers: Captain Malory Hickman, Lauren Butts, and James Scheck
And,
Teachers: Mrs. Callsen and Mrs. Clemmons
Dancers: Captain Cassie Claxton, Jacob Crowthers, Kamrin Gulley, Maura Brown, Ella Testas, and Mary Capone