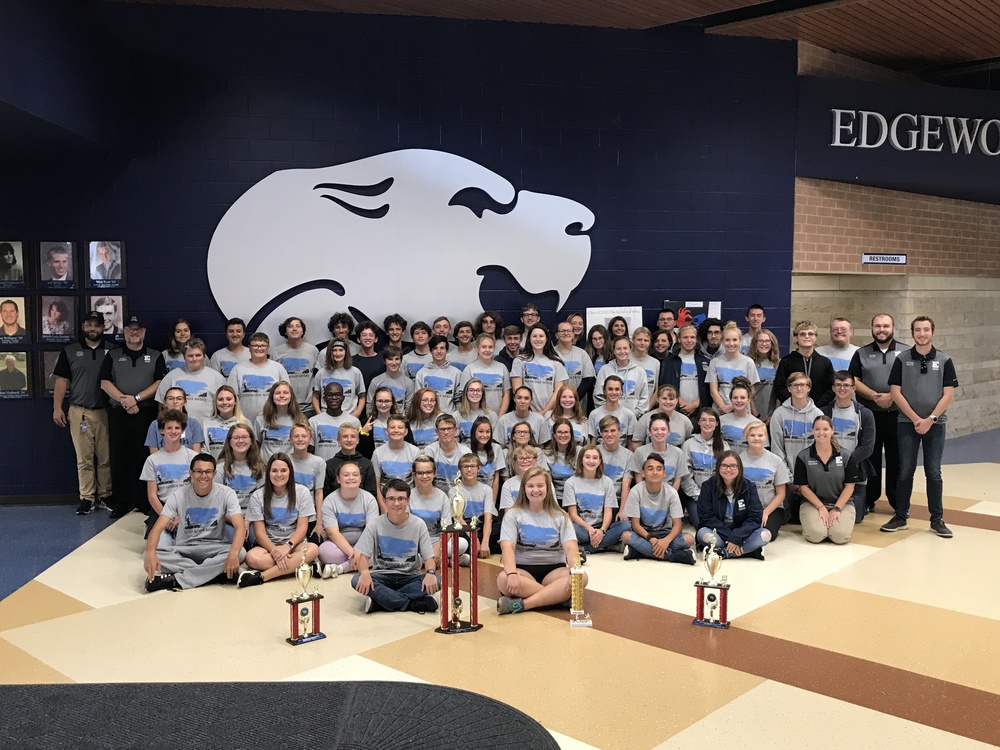 Edgewood Marching Cougars Qualify for OMEA State Finals!
Pam Pratt
Tuesday, October 22, 2019
On Saturday October 19th, the Edgewood Marching Cougars qualified for OMEA State Finals for the 5th year in a row!
The band won 1st place and Best Percussion at the Clark-Shawnee band contest and won 1st place, Best Percussion and Best Colorguard at the Piqua Band competition.
The OMEA State finals performance will take place on Sunday, November 10th at 3:45 p.m. at the Dayton Welcome Stadium. Click here for more information on the OMEA State Finals website.
Please come out to support our Marching Cougars on November 10th and congratulate them for a job well done!