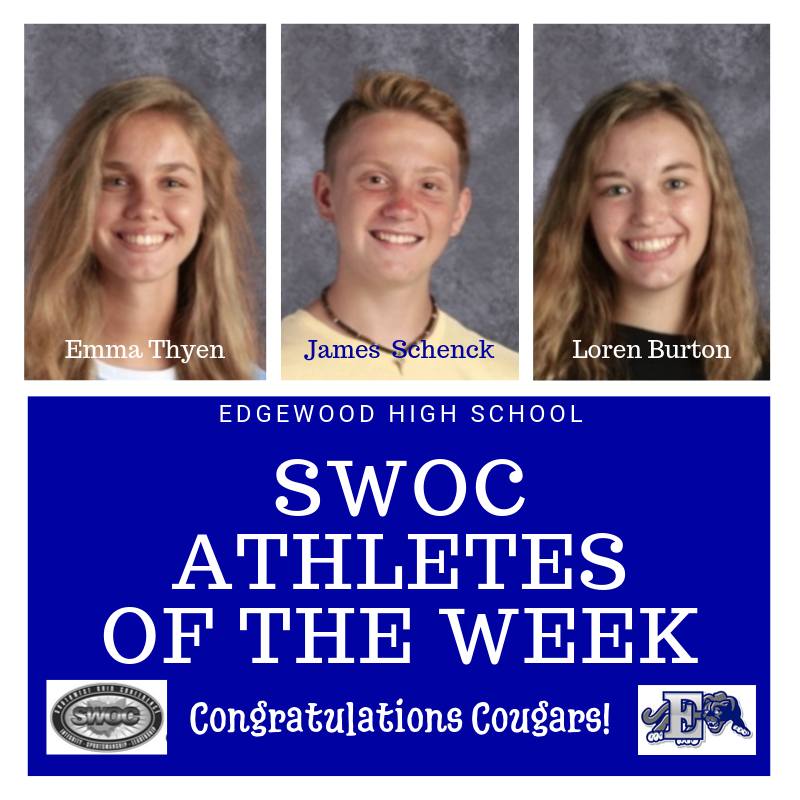 SWOC Athletes of the Week
Pam Pratt
Tuesday, October 08, 2019
Congratulations to the following Cougars who were named SWOC (Southwestern Ohio Conference) Athletes of the Week!
Emma Thyen (Senior) Cross Country - Emma has worked hard to PR and reach her goal as a runner. She took over a minute off her time at the Ross Invitational this week! Emma is an example of teamwork and always gives her best effort.
James Schenck (Freshman) Cross Country - James has worked hard as a runner to PR and reach his goals. He has set new personal records in the last two meets and consistently puts in the work!
Loren Burton (Sophomore) Volleyball - Loren earned 18 kills in two matches, against Ross and Winton Woods, and also had 5 blocks.